After a lackluster 2012, San Diego Dynasty picked up a few new players, adding a new fire and intensity to the team. All Star, long time veteran, and original Dynasty member, Ryan Greenspan gives PBA fans his first hand account of their road to victory at the PSP Dallas Open.
This is part 2 of Ryan's story. Read Part 1 here.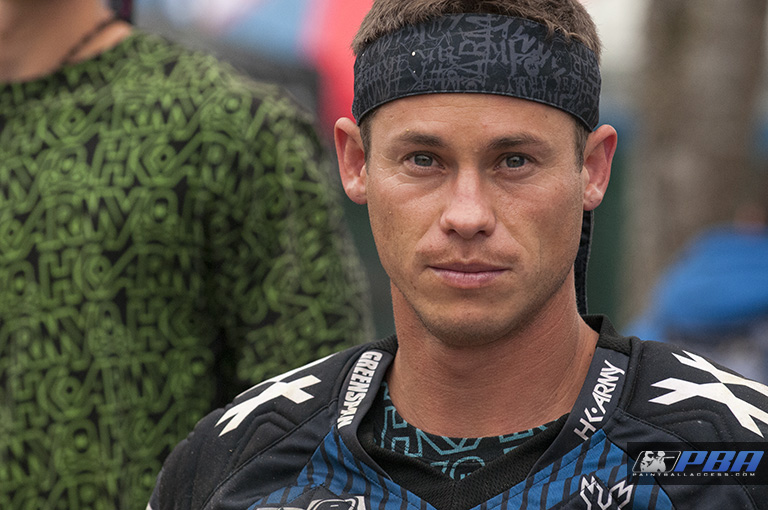 Sunday morning was a new day and some could argue the rebirth of Dynasty's tough climb back to greatness. During the entire 2012 season, we only had to wake up and play on Sunday once, the other times we woke up to catch flights or take a bittersweet stroll around some city we could care less about, haunted by memories of failure and of things big and small we could have done differently.
We've always been a Sunday team; the team no one wants to play when it really counts. Heading into to Sunday, we knew we could put our mark on the year, if we played up to our potential. And that happened when we played Infamous, in one of the most epic comebacks in years.
If you didn't get to watch this game, I suggest you bookmark this page and watch it right now, then come back to finish this blog. If you did watch, then you know how dramatic the game was. This game showed one thing above all others; gumption is the catalyst behind greatness. Straight up– understanding what that word means will give you insight into how to win tournaments.
We went down 3-0 in the semi-finals against Infamous. Not many teams come back from that type of deficit. The stat from PBA on this: around 92% of teams who go down 3-0 lose the match. Here is when our desire to win came out. The way I always see it is, if a team can score three unanswered points on us, what stops us from doing it to them? The answer: absolutely nothing.
Gumption and confidence reign supreme in these situations, and that showed when we had less than a minute left, had a minor penalty and we were down by one point. I don't think you can really stack anything more against us in this situation. There was no doubt that if we didn't come out punching this game was over.
The only one advantage that we had was that our player was coming out of the penalty box before the match was over, giving us the advantage for the first time in this match. With a 35 second point scored, the game was tied at four points each. Most teams would play it just like Infamous had in the previous point; get to your spots and hold out for 23 seconds. But we knew the momentum was on our side, we knew they had started to come unraveled, we knew that they weren't ready and we knew their game plan was to just play us in OT, it was possible to win this match, and win it now.
Rusty told us, don't let up and keep punching them. We did exactly that, we went down into the trenches and became the 8% who fought back from a near impossible deficit to bring Dynasty back to the finals in dramatic fashion.
One other thing that coach Rusty instilled in us was that we are all on the team for a reason. No one here is just filling in; we are all here because he believed in us. Confidence plays a large roll in this game, and it is a constant emotional battle in paintball to keep your confidence up on the field. You only have so much time and so much luck on your side to keep the ball rolling in your favor.
The Damage game was more of an even battle, neither one of us went on a point run, but there was one person out there who showed he wanted it more than any other player in the league. But as much as desire plays into performance, it's was composure that won the day. Yosh Rau pulled off the point that swung the momentum and cemented our win. The first three points we played were back and forth, with the momentum balancing on a thin wire. Yosh played a pair of one-on-one situations in point four that decided Damage's fate right then and there. With absolute control and a calm application of his great skill, Yosh dispatched, in the same point, two players individually. We went on to win the finals match 5-2 against one of the best teams in the league.
Yosh and the team reminded each other in this event; there is one thing that Dynasty has more than other teams, it's not the wins or the experience, or the money, women or fame, but it is the heart and gumption that we have which pushes us towards greatness year after year.
Although we may stumble at times, Dynasty hasn't had a year without a win, and although those wins come bittersweet before or after a harsh season, we are still a great team. The competition has gotten a lot stronger and with that, we had to refocus and get our act together in order to keep a competition ready Dynasty team.
In Dallas, we rose up to the occasion and we showed everyone out there that Dynasty is still the top team we've been for over a decade now and we plan to keep ourselves conditioned and ready for the long fight we have ahead of us these next eight months.
We are excited to take a win at the first event of the year and we know this is only one event out of five, but with the new hungry players we have picked up in the off-season, the spark in the eye of the dragon is brighter than ever.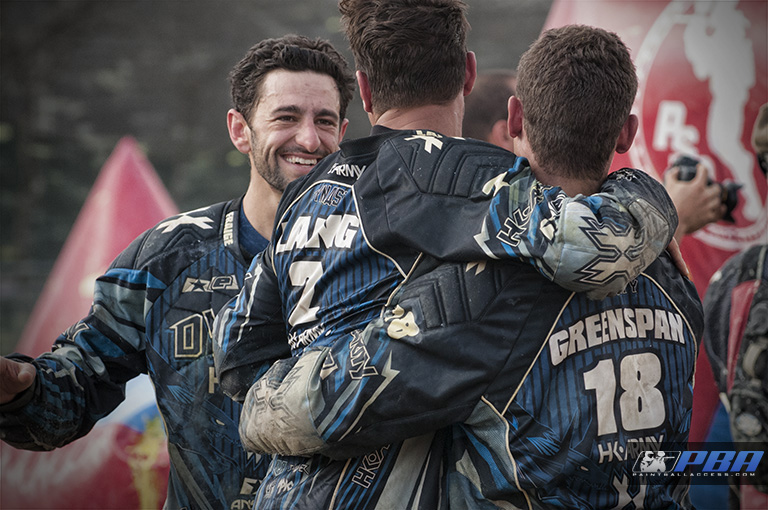 There was one thing Oliver had engrained in our minds for the year, was that it was going to take grit to win this season. And looking back, and rewatching the games, I believe that we showed we still have the quality that's been able to keep us where we've been for over a decade now, pure grit baby.
Connect With Ryan Greenspan:
FACEBOOK – INSTAGRAM – TWITTER – YOUTUBE
Mark your calendars for the second event of the 2013 PSP season brought to you live from OXCC Paintball Park May 3rd – 5th. The new Champions and Challenger format makes its debut at the Mid Atlantic Open, don't miss it!
Make sure to like Paintball Access on Facebook, and follow us on Instagram and Twitter. Let all your friends and compatriots know about what we're doing to further the sport!
You Might Also Like: