The Kill. The Elimination. The G. Call it what you want, but shooting people out is the most important aspect of Paintball and that's why it's 30% of the Overall Player Ranking.
Here are the top killers in the PSP right now, with one event in the books, and four to go.
PBA will be releasing the Stats one category a day, culminating in the release the Overall Player Ranking next week.
1. Alex Rodriquez — Los Angeles Ironmen
Points played: 27 Kills/G's: 30 G-Rating: 1.11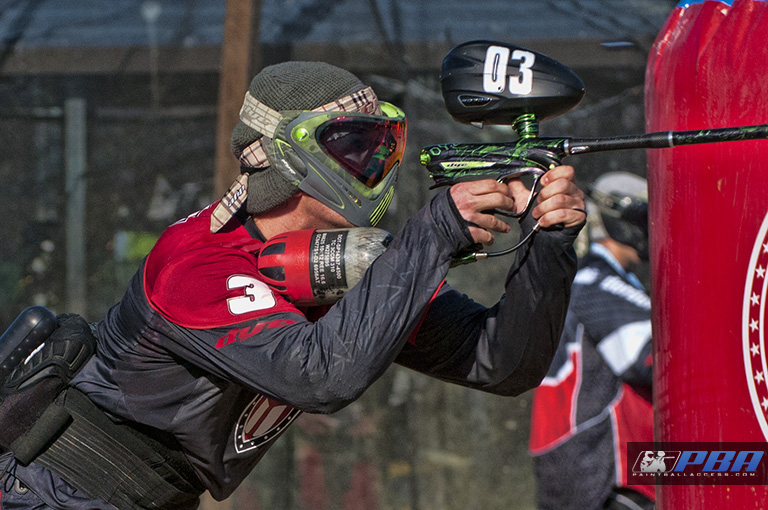 Alex "Arod" Rodriguez is only in his second year as a professional, but he has made a name for himself in a short amount of time, as he was one of the Rookie of the Year nominees for 2012, and is now leading the Confirmed Kills/G-Rating category. If you watched any of the Ironmen games, he was the guy consistently bunking out the last player left alive when the Ironmen won points. The scary thing about A-Rod is he just keeps getting better and better. He's quite the paintball success story, because he used to weigh 260 pounds, and slimmed down to make it on the Ironmen. He's one of those rare people who are living proof anything is possible when you set your mind to it.
2. Justin Rabackoff –Edmonton Impact
Points played: 46 Kills/G's: 48 G-Rating: 1.04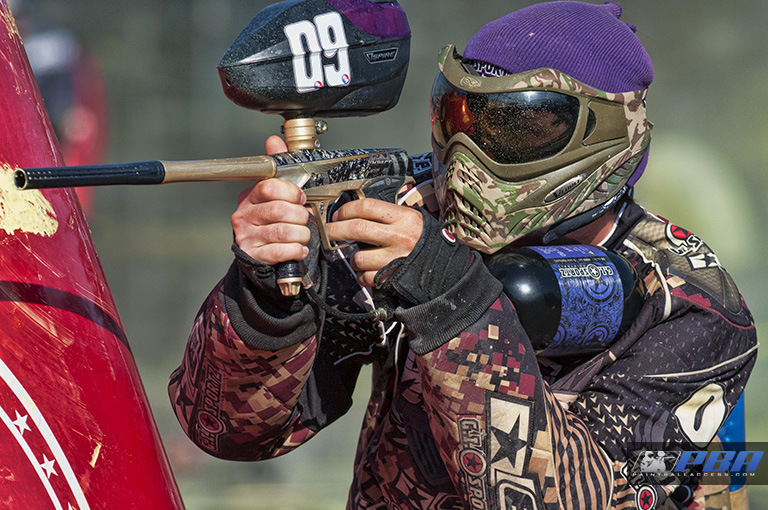 Jrab did not have a spectacular 2012, but came into this season with a new team and a fresh hunger to dominate. He played outstanding in Dallas, and though he's ranked 2nd in the G-Rating, he had highest amount of total kills. If he played like he did in Dallas all year, he's going to be a huge asset for Impact.
3. Kyle Spicka — San Diego Dynasty
Points played: 33 Kills/G's: 33 G-Rating: 1.00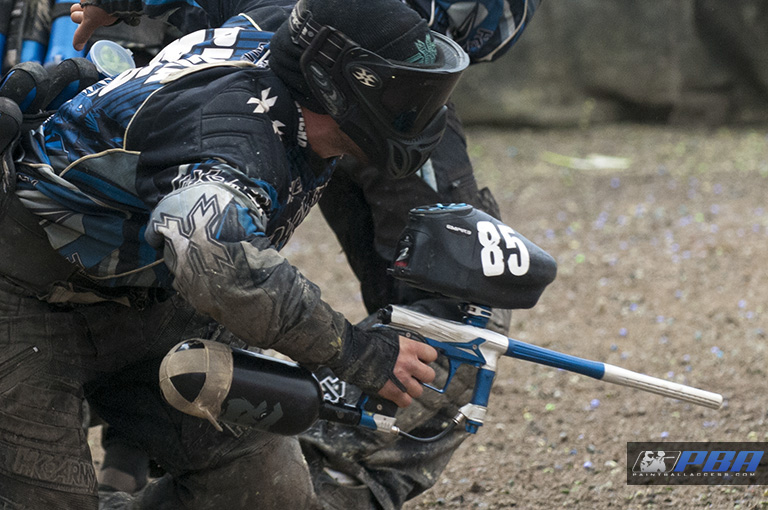 Dynasty picked up Kyle Spicka with the hopes that he would step up his game, as he was hit or miss for the Ironmen last season. Dynasty believed in him, and gave him a shot as their first attacker in the snake. Kyle is his own worst enemy, as he tends to overthink things and miss opportunities. Not this season, at least so far. He came into Dallas a man on a mission and really found another level, a higher peak of performance, most onlookers felt he had in him, similar to what Greg Siewers did last season for Infamous. Spicka's work in the snake was one of the reasons Dynasty won the event. It was Spicka's first win in the PSP.
4. Corey Bornstein — Los Angeles Ironmen
Points played: 6 Kills/G's: 6 G-Rating: 1.00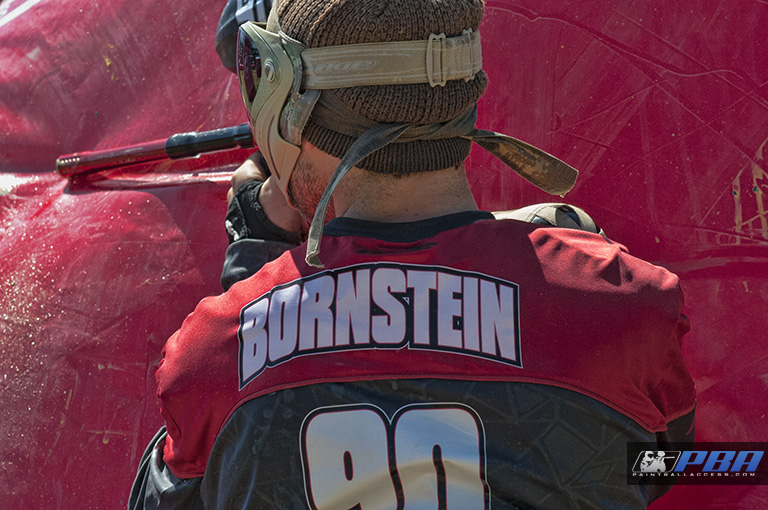 Corey played last season with Sacramento XSV, and is trying to work his way into the starting line up on the Ironmen, which is not an easy proposition, given the amount of talent they have on their squad this year. Bornstein only played 6 points but shot someone every time he went out there. If Bornstein keeps producing when he gets reps, he should get more playing time, or at the very least be a great talent off the bench; and everyone knows consistently good role players performing at a high level is one of the most crucial elements a team needs to win.
5. Marcello Margott — Los Angeles Ironmen
Points played: 44 Kills/G's: 43 G-Rating: 0.98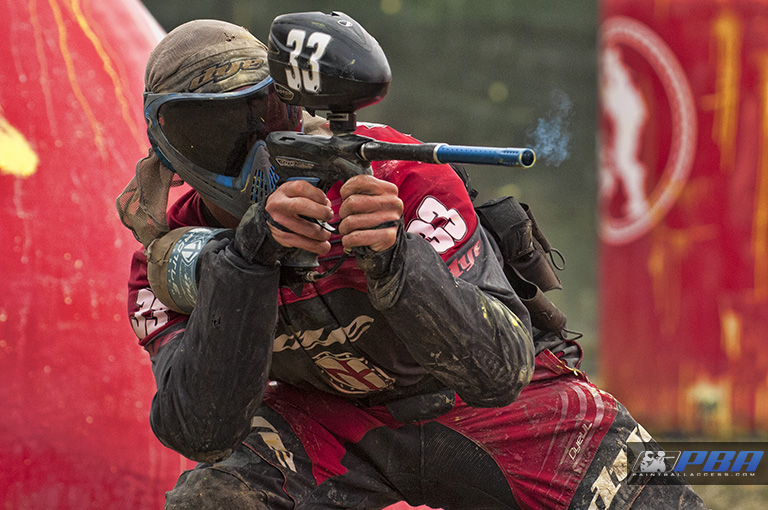 Margott had one of the best stories of 2012. Coming back from his 2nd blown ACL, and a couple of years of underperforming, he destroyed people last season for Moscow Red Legion, and most likely would have won the Top Gun title if his coach hadn't played him out of position at the World Cup. With his solid performance at Dallas he hasn't missed a beat and is one of the best players in the game in pretty much everyone's book.

6. Karl Samuelsson — Ton Ton Flingueurs
Points played: 32 Kills/G's: 31 G-Rating: 0.97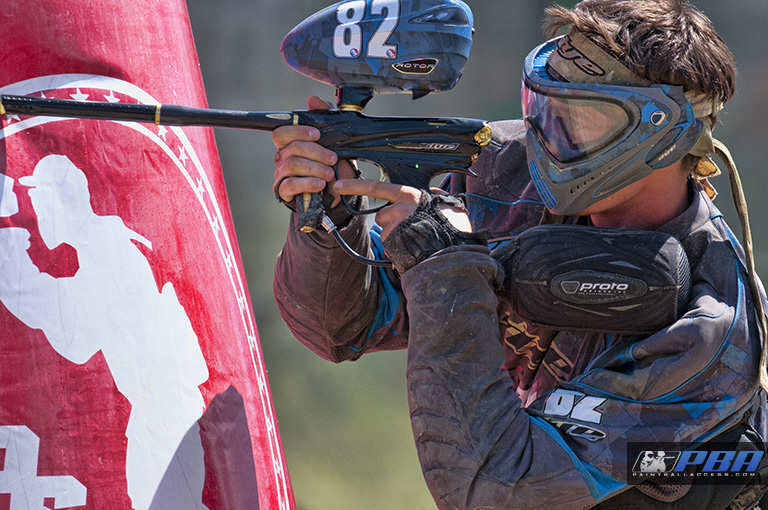 This may come as a surprise to fans from the US, because most people have probally never heard of him before, but Samuelsson has been playing paintball at the highest level for years. Samuelsson used to play for now defunct but legendary Swedish paintball team Joy Division, who won events in the States a few years ago. He looks to be even better than he was when he was playing for Joy, let's see if he can keep it up all year long, if he can, that's a huge boost for the Ton Ton's. He was one of the surprise success stories from the event.
PBA will be releasing the Stats one category a day, culminating in the release the Overall Player Ranking.
Mark your calendars for the second event of the 2013 PSP season brought to you live from OXCC Paintball Park May 3rd – 5th. The new Champions and Challenger format makes its debut at the Mid Atlantic Open, don't miss it!
Make sure to like Paintball Access on Facebook, and follow us on Instagram and Twitter. Let all your friends and compatriots know about what we're doing to further the sport!
You Might Also Like: