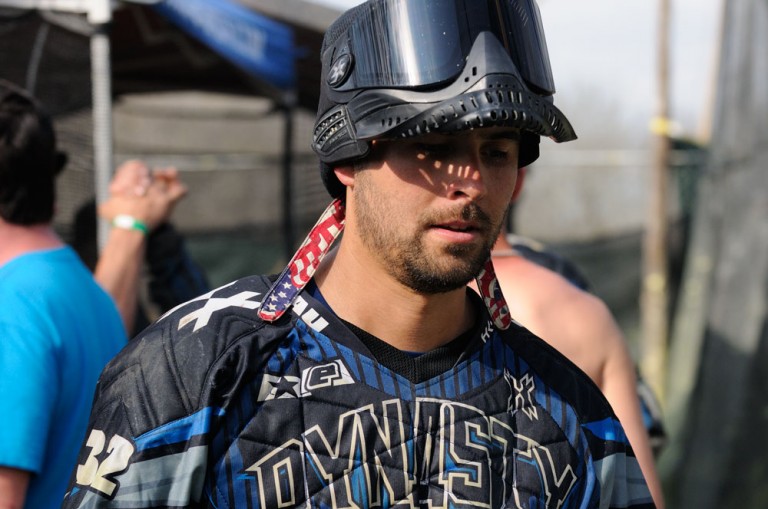 About 2pm on Sunday, a couple hours before Dynasty's Yosh Rau would help win his team their first PSP event since 2011, he sent me a text.
It read:
Dear Today,
I love you.
Yes, I have strong feelings for Tomorrow, because I'm sure it will be awesome… But right now I'm loyal to you. You're my one and only day.
I showed it to my co- hosts, and we sat there, moments before we went live for a Divisional finals game, smiling and nodding, agreeing completely with the mental state Yosh seemed to be preparing to enter.
Today, this minute, this second, it's the only real thing. Paintball, like life, is often difficult: You plan, you work hard, you make decisions both long thought out and in the heat of the moment, you tell yourself everything will work out, when a lot of times, that just isn't true.
San Diego Dynasty knows this very well; it was their 2012 story.
The text proved to be a prophetic message.
As the finals game played out, midway through the match it was 2-1, in favor of Dynasty, when Rau found himself the last player left alive after the Damage push took out the rest of his team. The points had been long; there was only 7:39 left in the Final Game.
Keith Brown was 12 seconds away from getting out of the penalty box, which would make it 2 vs. 1, because 2012 People's Choice MVP Jason Edwards is at the D-side 50 yard line. Even given Yosh's ability and long track record of pulling out points like this over the years, the odds of him prevailing in this situation are probably close to 20-1. He knew this, and made a move to put himself in a better position.
Yosh takes a big risk, moving across the wide open back center, in order to get a better angle on Brown as he dives out of the box. He loads, stands up over the top of his bunker, working every angle possible, burning through his last loader as fast as the gun will shoot, putting enough pressure on Edwards to keep him in his bunker, and giving Rau enough time to whip his gun towards Brown, as he sprinted out of the penalty box and dived headfirst into the closest bunker.
Yosh missed the shot on Brown.
But, he had just barely clipped Edwards at the 50-yard line, with his previous stream of paint.
Now it's just Brown and Rau, facing off in a one-on-one during the crucial moment of the game. If Brown wins, Tampa ties it up, if Rau wins, his team leads by two, and steals Tampa's comeback thunder.
Yosh is also down to his last few paintballs, because he had spent the whole point rolling his gun, and Brown and spent the whole point in the penalty box.
Brown moves up, looking confident, and they exchange a few times, getting locked in a snap shooting battle.
But Rau was too focused, too locked into the moment. Sometimes, on some days, your shot is just on, and you can't miss. We all wish those days came more frequently, and some of us have them more than others. On this particular Sunday, Yosh Rau was having one of those pure paintball moments.
He owns Brown in the gunfight. Brown stomps the ground in frustration, knowing full well his team's hopes of winning the first event of the season might have died with him.
Dynasty goes on to win the final game, by a score of 5 to 2, and the tournament, which is a huge boost for the morale of the team, which took hits on the chin all last year.
If the first event in Dallas taught us anything, it's that heart and desire still wins events. Almost the whole roster produced, and had standout points, including Dalton Vanderbyl, Kyle Spicka, Oliver Lang, and most notably, Ryan Greenspan and Tyler Harmon.
We'll be breaking down the event, the players and the teams, bringing you all the stories and information about what's in store and at stake at the PSP's 2nd event, which is only 7 weeks away, May 3rd -5th, being held at OXCC Paintball in Maryland.
Get your team into the fight; these memorable moments are waiting for you to create them.
Congrats to the MVP of the Dallas Open Finals, Yosh Rau.
–Matty Marshall–
You Might Also Like: