In Dallas, Yosh Rau was facing a tough situation. He was the last player left alive in the final game against Tampa Bay Damage, the score was 2-1 in favor of his team, San Diego Dynasty, and he was facing two bodies. He won the point and his team went up by two and never looked back, winning the event. Rau was the MVP of the finals for his performance. Read the story about his performance here.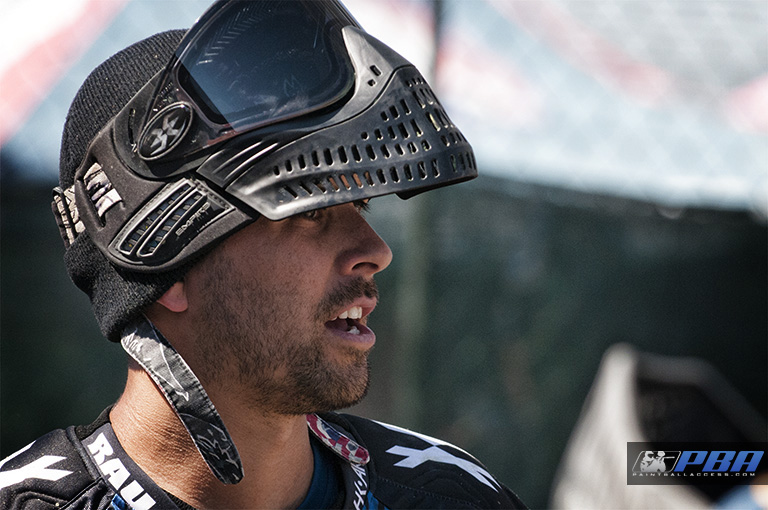 At 30 years old, Yosh has played more days of paintball than days he attended school K-12, so his mind has been conditioned to perform in these tense, important situations.
Yeah, he's seen two on one situations countless times in tournaments, and so has the rest of his team, but Dynasty still practices low/high body situations and so should you, if you want to give your team the best chance to win.
A lot of teams just show up for the practice grind, play a bunch of points and call it a day. This is not how champions prepare. True, they play lots of points too but they also focus on putting their players in situational drills, so the get used to seeing and dealing with situations they are bound to encounter. Points go bad all the time, and you need to prepare for that.
Also, many of the teams who struggle to win games, do so because they are not able to close out high body count situations every time. There is no reason you should ever lose a 5 on 3. But you can't expect your players to get the experience they need, the mental readiness found though repetition, by only having the chance to adapt their mind to the situation when high body situations present themselves in actual games. You need to drill this knowledge into yourself and your teammates.
If you are serious about winning, or in doing as well and you can, at the next event you should run some high/low body situations while practicing this weekend, and every weekend you play. Not only will it increase you skill, it will help you learn the field.
This drill is simple, but should be run with different variables. 2 on 1, 3 on 2, 5 on 3 etc. But the trick is not to start at the flag station with just 3 bodies on 5. You can do that, but that's more of a penalty breakout drill. For these drills start in your bunkers and limit the time. Give the 5 players only 1:30 to take out the 3. And switch the spots up, so you can figure out where the best points of attack are, and where the best bunkers are to defend from, should you find yourself down bodies.
Every layout is different and that's part of the fun, figuring out the puzzle. Also, when you are doing these drills, don't limit yourself if you are defending. If you see a move, or an opening, take it. If you're not taking chances in practice, you are not learning.
If you're down bodies, you can't make any mistakes, and you need to capitalize on any mistakes your opponent makes. Many teams get lulled into a fake sense of control when the have more bodies alive than the other team during a point. This drill is to make sure that doesn't happen to you.
If this seems like common knowledge to you, and if your team already does this, then good, you are on the right track!
Good luck!
Mark your calendars for the second event of the 2013 PSP season brought to you live from OXCC Paintball Park May 3rd – 5th. The new Champions and Challenger format makes its debut at the Mid Atlantic Open, don't miss it!
Make sure to like Paintball Access on Facebook, and follow us on Instagram and Twitter. Let all your friends and compatriots know about what we're doing to further the sport.
You Might Also Like: