The Ironmen came into the first PSP tournament in Dallas as one of the favorites to win the event. But they underperformed, and ended up taking 6th. Marcello Margott gives us his thoughts on the disappointing turn of events.
This is Part 2 of his Dallas story. Read Part 1 here.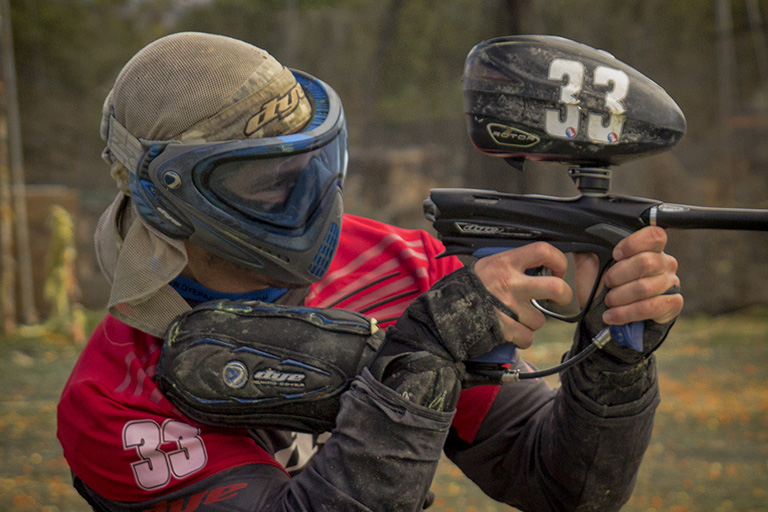 On Sunday it's not about how much you've slept, how much you have eaten, or anything else. It's all about how much heart lives in you; it's about what you are willing to do to win. When you decide you want to win as bad as you want to breathe, that's when you will be a winner.
It didn't matter to me that we were no longer the favorite, all that mattered was that I was going to undoubtedly go out there and do whatever it took to give my team the best possible chance of winning.
It doesn't matter who you are: spectator, fan, player, coach, ref, it's all the same. When the clock ticks down to 10 seconds everything starts to slow down, the adrenaline kicks in and you are quickly forced into the moment where nothing else matters. What you create on the field becomes your own masterpiece and from that moment on, you are living through your every move.
It's a good ol' SoCal battle to start off the Quarterfinals — LA Ironmen Vs. SD Dynasty. The first point of the match always sets the tone and dictates the pace of the game. My mind was clear and I had entered the moment as the last few seconds ticked off the clock to sound the buzzer for the start of the match. Almost everything from that point forward was a blur as I was captivated by the present. I remember bits and pieces, like the first point ending with me as the last body, and a bloody lip from when Oliver bunkered me. He got me good, but it didn't frustrate me, if anything it fueled my fire.
From that point forward we traded back and forth. But there was one point, which to me, was the tournament. It was the point that took the wind from our sail in a storm for paint too hard to recover from.
The score was tied 2 – 2. We were up bodies with only a few minutes left on the clock. We had 4 players alive to Dynasty's 2, Yosh Rau and Glen Takemoto, two players who everyone has personally watched pull out multiple down-body situations are left alive for Dynasty.
With a chance to go up by one and have the momentum shift our way, the Ironmen had fallen apart. The game was taken from us within a split second after losing Steven Pitts and myself at just about the same time, something that should never happen, especially when you are up bodies.
Steven Pitts was in the center 50-yard line A, and I was behind Alex "Mouse" Goldman in the tall dorito side Tower, we called it "King". As Steven got shot from the 50-yard line A, I made the split second decision to fill his position and try to start wrapping the field because Yosh and Glen were both on the dorito side.
Unfortunately for me, Yosh had his usual perfect timing and caught me right at the end of my move. While he was shooting me, Mouse tried to bunker them both, and also got shot by Yosh.
Our plans failed due to the lack of communication. We were antsy, and the experience and skill of Dynasty showed in that point. We're a young team but there's no excuse for making these mistakes. We have all been part of winning teams and have won multiple events together and individually. It was a mental breakdown that all happened within a few seconds, allowing Dynasty to steal the point and the momentum.
The event ended for us with 25 seconds on the clock and a chance to tie it up but we fell short, a few of our players even let time expire while they were still alive, which is a cardinal sin of the game.
Dynasty was victorious in that match and moved on to win the tournament. The feeling of disappointment still hasn't left me. Knowing we played at a "C" level as far as performance, we were still just one point and a few mistakes away from beating the team who won the event. Vision is always 20/20 in hindsight but it was clear we were just a couple of steps away from finishing the race in 1st place.
Even though we lost, we left Dallas with our heads high. We didn't place where we wanted and anything short of 1st is considered failure in our camp. We know our talent and we know what we are capable of. It is all about execution. One thing I loved was that we all had each other's backs. Nobody turned and pointed fingers, we accepted we lost together and understood what we need to do in order to transcend to the next step.
We must play harder, bottom line. It's a fight out on that field and no team is going to hand you a victory. If we want it, we must take it, and that is exactly what we are going to do come May 3rd – 5th at the PSP Mid Atlantic Open.
Watch Marcello Margott and the rest of the Ironmen attempt to redeem themselves as they throw down against the other top teams in the Champions Division at the PSP Mid Atlantic Open!
Mark your calendars for the second event of the 2013 PSP season brought to you live from OXCC Paintball Park May 3rd – 5th. The new Champions and Challenger format makes its debut at the Mid Atlantic Open, don't miss it!
Make sure to like Paintball Access on Facebook, and follow us on Instagram and Twitter. Let all your friends and compatriots know about what we're doing to further the sport.
You Might Also Like: