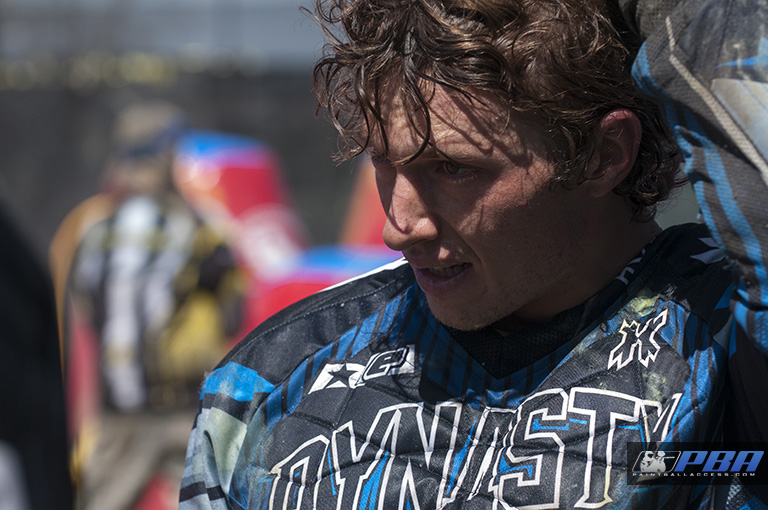 The penalties will come, that you can be sure of. As much as Coaches, commentators, and experienced players ride everyone to play clean and stay out of the box, they are an unavoidable part of the game. If you are playing towards the upper end of your redline, you are going to get a few penalties here and there.
However, if they come at the wrong moments, or you don't have the ability to play down bodies, they will kill your teams chances and destroy your Overall Player Ranking, as the penalty rating is a direct negative off your score.
At the first event in Dallas, though not the dirtiest event we've seen by far, had many penalty-riddled matches. As opposed to the other stat measures, this not the one where you want to show up on the leaderboard.
Leading the league in penalties to points played ratio is young Nico Perry, from Seattle Thunder who, as talented as he is, still has yet to get his legs underneath him in the professional division of the PSP. He only played 10 points, but received 2 minor penalties. So his ratio is a league leading .20.
The second player on the dirty list is San Diego Dynasty's Dalton Vanderbyl, who is one of the best players in the league. But his 5 total penalties are going to doom his Overall Rating, at least for this first event. He got 4 minors and 1 major, and spent 6:00 minutes in the box at the first event, which his team won.
Tying for third is John Glanville, of Omaha Vicious, who made the switch over from Chattanooga CEP before the first event. CEP's story last season was colored with an extreme amount of penalties. He only played 8 points, but got 1 major penalty.
Jesse Stephens of San Antonio X-Factor also got one penalty, though it was a minor, during the 8 points he played. Stephens has a high level of talent, but has yet to play up to his potential, which is why he's not seeing a ton of playing time.
On a more positive note, there were 4 players who played over 40 points and didn't receive even one penalty. And it's not like these players were cowering in the back, hiding from a fight; they all pushed hard and were up in the battle every point.
Congrats to the cleanest players in the league: Sergey Solnyshkov-Houston Heat, Marcello Margott-LA Ironmen, Damien Ryan-LA Infamous, and Archie Montemayor-San Antonio X-Factor.
Check out the rest of the penalty stats here to see how many penalties your favorite player got and how many points it will shave off his Overall Ranking.

Mark your calendars for the second event of the 2013 PSP season brought to you live from OXCC Paintball Park May 3rd – 5th. The new Champions and Challenger format makes its debut at the Mid Atlantic Open, don't miss it!
Make sure to like Paintball Access on Facebook, and follow us on Instagram and Twitter. Let all your friends and compatriots know about what we're doing to further the sport!
You Might Also Like: