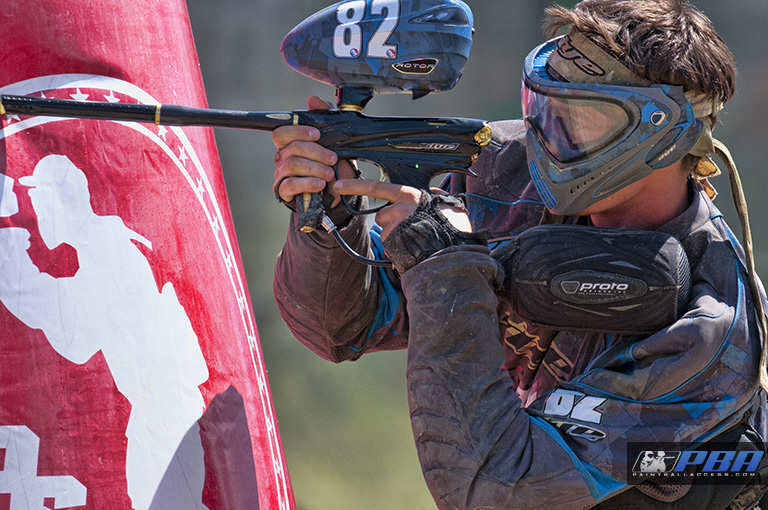 Karl Samuelsson-Ton Tons Flingueurs
The Ton Tons came into the PSP Pro division and not many people other than a few European insiders could say accurately how well they were going to do. But they stepped up to the highest level of competition and secured themselves a spot in the Champions Division at the PSP Mid Atlantic Open this weekend by taking 7th overall in Dallas.
One of the success stories of the Ton Ton's during the Dallas open was Karl Samuelsson, who wowed the paintball world with his constant push down the D-side, and solid all around play. What most people don't know was that Samuelsson is actually a Swedish player, who has been well known on the European circuit for a long time and came up playing with the Legendary team Stockholm Joy Division.
Samuelsson sits 2nd in the Overall Player Ranking and if he keeps up this level of play he'll be a contender for the Top Gun title. Playing well on the D-side has a lot to do with how well you can gunfight, and the Swedish players have long been known as amazing gunfighters.
No doubt, Karl's gunfighting ability will be on full display at MAO this weekend, and since he proved to be one of the more aggressive players on the Ton Ton's, this layout should suit him well.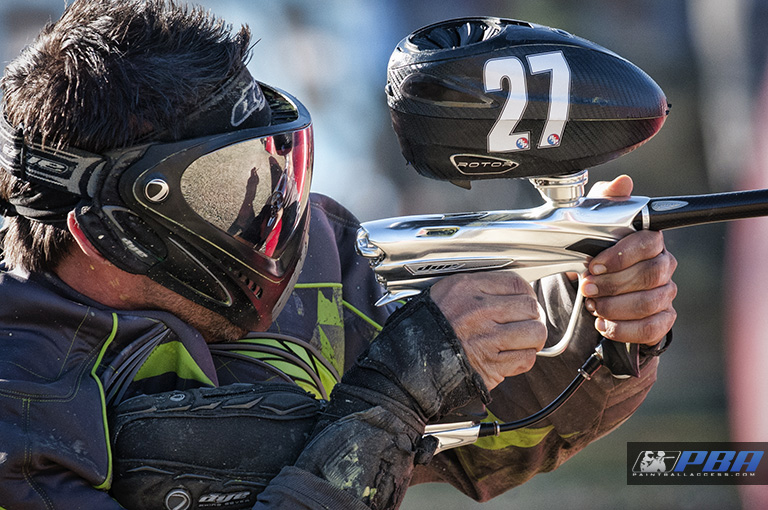 Osvaldo Brito Neto Lopes – Chattanooga CEP
We put Chattanooga CEP's Lopes on this list because he is always pushing the action on the snake side, and he's truly an inspiration to both up-and-coming players, and grizzled weekend warriors. At 40, Lopes in one of the oldest players in the league, but he's not a back player, he's running to the snake of the break and diving for his life almost every point he plays.
Osvaldo is from Brazil and still lives there; he is the only player from South America currently playing pro in the PSP. He worked his way onto the Ironmen, where he played for a few seasons before coming over to CEP midway through last year. Instantly he helped bring experience to the young roster, and provide consistent aggression on the snake side. Lopes has one of the best attitudes in the sport and should be a roll model for players who desire to get on good tournament teams, or one day play at the professional level.
CEP finally broke out of their shell and played some great paintball in Dallas, shocking everyone by beating good teams, like San Antonio X-Factor, and earning their spot in the Champions Division. They have some hard games on their schedule in the prelims but if they come out firing like they did at the first event, the have a good chance to keep proving their critics wrong.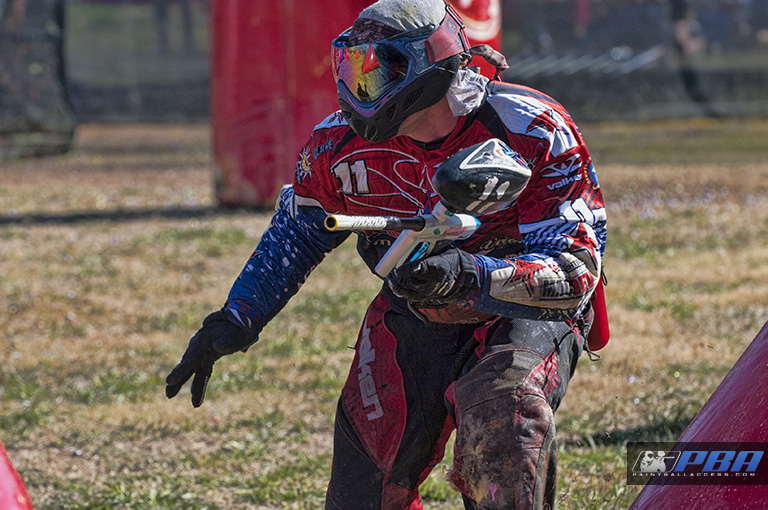 Alexander Berdnikov – Moscow Red Legion
Berdnikov is the quiet star of Moscow Red Legion. Though short of stature he's an absolute beast on the field and was the 2012 Top Gun winner; statistically, there was no player better than him last season. Even though he's listed as a back player, Berdnikov can play every position. His timing is what sets him apart from the pack, and the skills he's honed over the past decade of pro competition have made him a Coach's favorite; everyone wishes they had Berdnikov on their team.
But Red Legion is currently rebuilding their squad again this season (they lost their main attackers on both sides of the field in the offseason) and did not play their best at the first event. They'll be hungry at MAO this week, because this team is not used to losing and not used to getting to taking 8th place, which is where they finished in Dallas. Berdnikov ranked 23rd in Dallas, which will hurt his chances to repeat as Top Gun, and Moscow really needs him to play his best if they want to podium in this week's tournament.
Mark your calendars for the second event of the 2013 PSP season brought to you live from OXCC Paintball Park nest week, May 3rd – 5th! The new Champions and Challenger format makes its debut at the Mid Atlantic Open, don't miss it!
Make sure to like Paintball Access on Facebook, and follow us on Instagram and Twitter. Let all your friends and compatriots know about what we're doing to further the sport.

You Might Also Like: