Game Spotlights
With the PSP MAO just one week away we wanted to give the fans a sneak peak at the matchups. Every game is very important now, because with the introduction of the new Champions and Challengers divisions. Any team can move up or down based on the their performance. No one is safe, and the pro league is now based completely on merits alone. It's a new world for the professionals, and we well see everyone playing at a level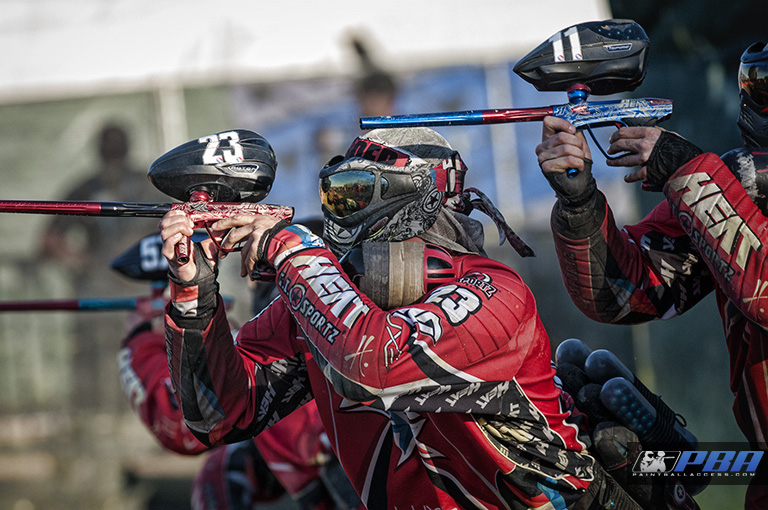 Day 1 San Diego Dynasty vs. Houston Heat
Dynasty rebooted their roster for 2013 and played many memorable matches at the first event in Dallas where they took the victory against Tampa Bay Damage. But now they have everyone gunning for them again. Everyone knows what they're going to face when they play Dynasty. That doesn't mean they can beat them, but they know what they are going to face. They know Spicka and Fraige are going to push hard down the snake, they know Ryan Greenspan will be everywhere, they know Yosh Rau can pull out 2 on1's, and they know Tyler Harmon is a force to reckoned with and Dalton is a force on the D-side; the whole team is dangerous.
But the first game they are going to play at the Mid Atlantic Open is against the team who won 3 events last year, the team who won the championship in 2012. Houston Heat has two of the best players ever to play the game in Konstantin Fedorov, and Mikhail "Mischa" Knyazev, and the best snake player last season, Chad George. Also, Sam Monville did not play well in Dallas and he will be out for blood. Jason Trosen is arguably the best coach in paintball, and Ronnie Dizon played better in Dallas than we've seen him play before. Mishca should be itching to shoot people, as he did not play up to his potential in Dallas.
This is a finals game and it will set the tempo and the tone for these two powerhouse teams. Also, Heat was the only team to beat Dynasty in Dallas, so expect a battle.
Day 1 Tampa Bay Damage vs. Los Angeles Ironmen
The Ironmen had a rough event in Dallas, they didn't click together and played tentative, and they lost in the Quarterfinals to the team who went on the win the event San Diego Dynasty. Dynasty was on a mission to get back to the top of the game. The Ironman built their team to win tournaments, not lose early on Sunday, so they are very hungry to prove to the paintball world their current roster can compete with the best teams in the game. This game will be a good test for them, as Tampa is looking good this year, taking 2nd in Dallas. The Ironmen lost some players right before MAO: Eric Humphries retired, and Tok Hamil went back to Royalty to help his boys try to fight out of the Challengers division. They still have some of the best attackers in Marcello Margott and Alex "Mouse" Goldman.
Damage is not happy with their loss; to a team who has won as much as they have 2nd place just isn't good enough. Brian Smith returned this year and is playing great, he was the best player on the team in Dallas. So the question is– who is going to play the snake better, Goldman for the Ironmen or Smith for Damage? On the D-side, Marcello will be matching up with Chad Busiere. In the battle of the back players, LA's Mike Paxson and Tampa's Jason Edwards will be throwing down, and both are amazing at shooting players off the break, but the field layout doesn't really suit that strategy.

Who do you think is going to take the win at MAO?
Mark your calendars for the second event of the 2013 PSP season brought to you live from OXCC Paintball Park next weekend, May 3rd – 5th. The new Champions and Challenger format makes its debut at the Mid Atlantic Open, don't miss it!
Make sure to like Paintball Access on Facebook, and follow us on Instagram and Twitter. Let all your friends and compatriots know about what we're doing to further the sport.
You Might Also Like: