Shane Howe is the Captain of Sacramento DMG, who just won Division 1 at the first PSP event in Dallas. They will now bump up to play in the new professional Challengers Division at the next PSP event, the Mid-Atlantic Open, May 3rd-5th. Howe gives PBA fans his take on their victory in this exclusive interview.
Congrats on Sac Damage winning the Dallas Open in Division 1, you guys are back in the winner circle again. You guys won last year too so things are looking really good for the team. Have you made any changes to the team this year or it the same crew out there tearing it up?
Thanks! Let me clear one thing up so everyone knows what it means. It is not Sacramento Damage this year. It is Sacramento DMG.
When Dave Bains was with Tampa Bay Damage last year we were part of Damage. Since Dave is with Edmonton Impact now, they are our big brother team now. DMG is something Dave has been working on and just recently released what it means. DMG is "Dedication Makes Greatness". So now when everyone hears DMG you know what it means.
In the off-season we added Nate Schroeder and Alex Borromeo to our roster. We have known Nate and Alex for a few years now and they both have been progressing in the sport. They came from Oakland Fuzion, which is another Nor-Cal team. Other than those two additions we have the same roster as last year. Mike Lowery had to miss the first event but will be for the rest of the season.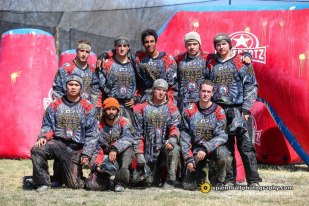 Who are the players on the team getting the most reps and why?
Most reps would have to be Duffy and myself. We pretty much play every point. I feel that the ol' veteran experience is needed out there just to keep everyone focused. When we are a little more dialed in we will have two solid lines. I feel with a Race-to-5 format every point is crucial. I'm looking forward to Race to 7 because then I feel we could mix it up a little bit more. Players getting the most reps usually are the lines that are winning points.

Did it feel like you were going to win the event early on, or did you guys have to fight for this one?
Oh this was definitely one we had to Fight for! We only dropped one game in Prelims and that was to Royalty–another Nor-Cal team we practice against. It was back and forth but they came away with the win.
Our first matchup on Sunday was Collision and they are based out of LA, I believe. We started with a penalty or two and were down 3-1 pretty early. We adjusted and came back to make it 4-3 with less than a minute on the clock. Time ran out and we came away with the victory.
Next up was Texas Storm and I knew this one was going to be a battle. We have a rivalry with this team that started last year. I actually played with Texas Storm two years ago and most of the roster is the same. These kids are getting good and Ryan Gray has been doing a great job building that team. Storm came out and slapped us around for the first two or three points until we finally put one point on the board. All of the sudden I remember walking off the field and looking at the clock, it is now 4-1 with a little less than 5 minutes of game time left. I step in the pits and start saying, "It's not over guys and I don't know about you but I don't want to go home"!
I called a timeout got my 5 guys ready and stepped back on the field. I was thinking they were going to try and slow it down a little to grind some time off the clock but that is not Coach Ryan's style. We put two quick points on the board and had under two minutes left to tie it up. We did just that to force an overtime point, and we were clicking good now after putting up 3 points in a row. We came out with the same line and sealed the deal!
On to the Semi finals, where we faced Wolfpack. Wolfpack has really stepped up their game from last season. I think they were undefeated until they ran into us. This game went 1-1 and then here we were down 3-1 again. Deja-Vu. I was getting sick of being in this situation! (laughs) I called a timeout again and regrouped the team. We climbed back on our comeback horse and rode away with a 4-3 win to move on to the Finals! Call us the comeback kids. Whew!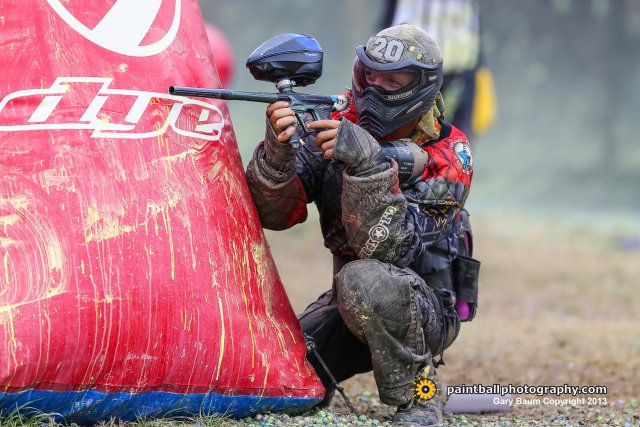 What was the hardest game you had en route to the win?
Hardest game was Texas Storm for sure. Coming back from being down 4-1 to tie it up and then win in OT.

What's working for you guys out there strategy wise?
With this layout I feel that we were getting at least one kill on the break every point, which made a big difference. We didn't let many teams in the snake and used our D-side to make quick moves and capitalize on cross-field shots. Early on we were not using the center but later I had to switch it up and use a body in the middle. I feel our team is very versatile and can adapt to fast or slow fields.
You played Boom in the finals, who else would you say are the best teams in D1? You are you going to be fighting it out with this season?
We did play Boom in the finals and I thought we would see Royalty or Fuzion there but I guess Boom beat both of them to get to us. I don't know much about Boom yet but those guys earned the right to be there. In the match against them our player was making the snake corner and we were shooting their corner runner. Getting wide on that field was an advantage. In my opinion the best teams in D1 in no particular order would be Storm, Royalty, Fuzion, Wolfpack and Moscow. I think there were 24 D1 teams at the first event. Great to see that many teams and lots of competition.
What sort of drills and practices have you guys been getting in to get as good as you are now?
We are fortunate to be able to practice Edmonton Impact, Royalty, and Fuzion at our home field Capital Edge Paintball Park. When we don't have a scheduled practice we grind against each other with 2v2, 3v3, 4v4 and drills. I feel mixing it up with 2v2 and 3v3 really helps with communication and teamwork.

What should we expect to see out of DMG for the rest of the season?
Expect to see Sacramento DMG every Sunday! We got the invite into the Challengers Division and are excited to match up against the other Challenger teams to try to move into the Champions Division. We are only going to get better!
I would like to thank Dave Bains and the Bains family for all they do for us! All of our sponsors, Eclipse, Virtue, GI Sports, Bart, Capital Edge, DMG apparel, Gary Baum at paintballphotography.com. Thanks to all our fans for your support! Thank you Chris Lasoya, Todd Martinez and the one and only Matty Marshall for always giving me some love on the Webcast! Next stop MAO!
Mark your calendars for the second event of the 2013 PSP season brought to you live from OXCC Paintball Park May 3rd – 5th. The new Champions and Challenger format makes its debut at the Mid Atlantic Open, don't miss it!
Make sure to like Paintball Access on Facebook, and follow us on Instagram and Twitter. Let all your friends and compatriots know about what we're doing to further the sport!
You Might Also Like: