Every player wants to be at the top of the game, to be the guy the coaches and fellow players look to when it's tied 5-5 with a minute left and someone needs to make magic happen.
Here are the Top 5 statistical players in the game, and though they are all playing extremely well, each of the top Overall player Ranking had a vastly different course toward greatness.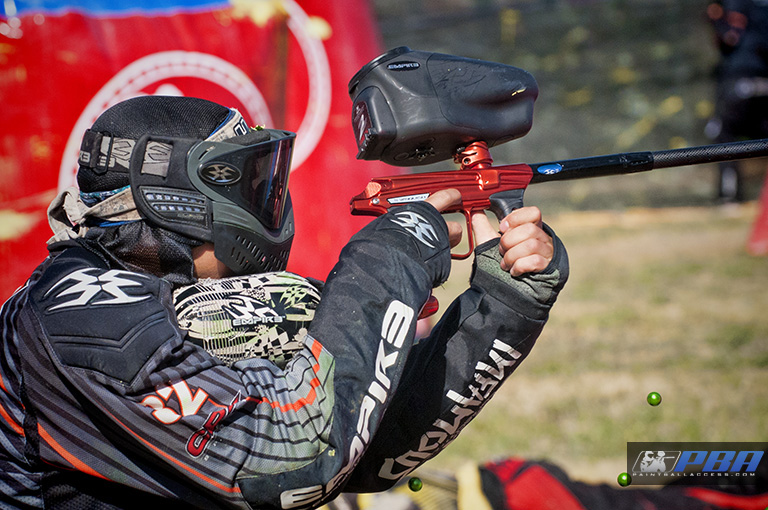 Ranked #1–Bobby Aviles, Los Angeles Infamous 87.43
If you've seen Bobby play paintball over the years, it's not much of a surprise he's sitting atop the leaderboard as the Top Gun for the first event. Though he did play 23 points (half of Infamous' 46 total points) in Dallas, he wasn't there on Sunday because he had to head back to California for a family funeral. Infamous had a bunch of players step up in Dallas, including Nicky Cuba (ranked 12th) and Damien Ryan (ranked 28th), and the team did better than outsiders thought they would do because they had roster chaos right before the event. Bobby is one of the players coaches love, because he can play every position, and is very, very consistent tournament to tournament.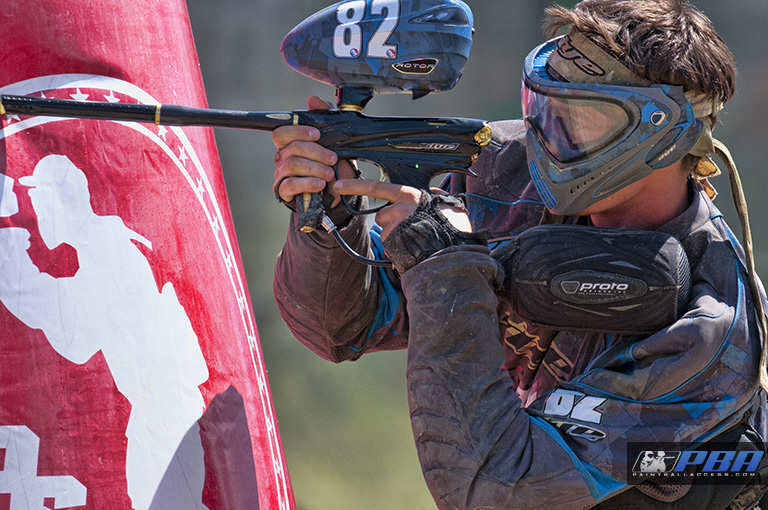 Ranked #2 — Karl-Johan Samuelsson, Ton Ton Flingueurs 83.26
Samuelsson wasn't on anyone's radar until he started charging down the field, blowing people's heads off during the first PSP event. What very few people knew however, was Karl came up playing in the Joy Division camp in Sweden and his brother is one of the best players to come out of Europe. Samuelsson was instrumental in helping the Ton Tons stay in the Champions division for the second event. He was doing work on the D-Side, up in the front attacking, making use of his Scandinavian gunfighting skills honed over years of indoor snap shooting drills. Because the winter is so harsh in his area of the world, they have to play indoors for the winter months and thus end up good at the gunfight. If he keeps this up, he'll be contending for the Top Gun title in 2013.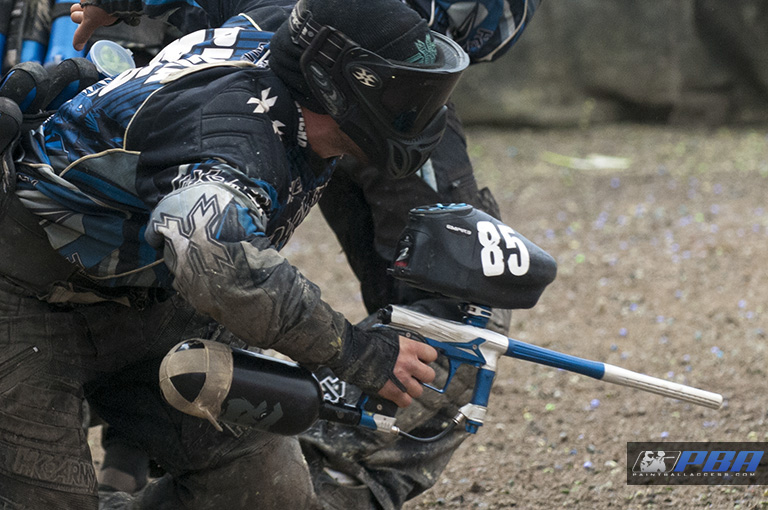 Ranked #3 — Kyle Spicka, San Diego Dynasty 83.16
Coming into this year Kyle Spicka had a lot to prove, to himself, to his new team, to the paintball world. After a few season with the LA Ironmen, Spicka was constantly performing below his talent level, though he did show signs of the game he would eventually display in Dallas. Simply put, he finally came out of his shell and played like a monster on the snake side, which was exactly what Dynasty needed. Spicka pushed forward, believing in himself and his talent, regardless if he fell off for a point or two. In the semi-finals against Infamous, he hung the flag with less than a second remaining to send Dynasty into the finals, and looked mostly amazing for the whole event. If he stays in this confident headspace, he will be a force in the PSP from now on.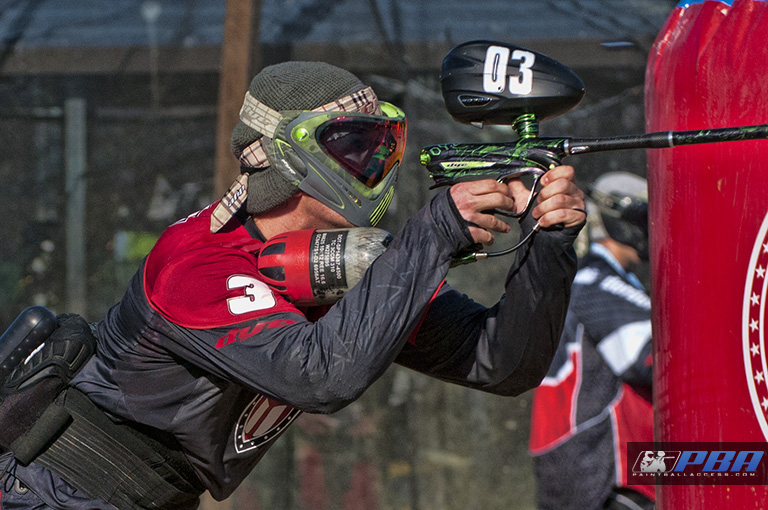 Ranked #4 — Alex Rodriguez, Los Angeles Ironmen 82.90
Not everyone is the second coming of the paintball savior right away; some of the guys who elevate their way through the ranks do it through force of will. Alex "Arod" Rodriguez is one of those stories. 2012 was his rookie year, and he was one of the top ranked players last year, and a nominee for the 2012 Rookie of the year award. But it wasn't always this way; Rodriguez used to be overweight, and he transformed his body into the slimmer version of himself just so he could play pro paintball at a high level. There are no other back players as aggressive as Arod right now in the league, and he's a huge asset to the LA Ironmen as they fight to become one of the top tier teams again.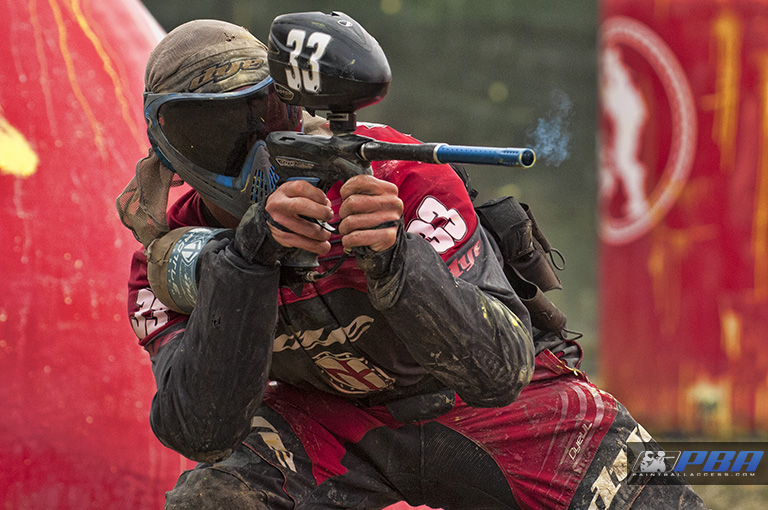 Ranked #5 — Marcello Margott, Los Angeles Ironmen 82.22
Marcello had the best personal story of 2012. He spent the 2010-2011 seasons underachieving, and blew out his knee for a second time, had his ACL replaced again, and spent World Cup 2011 bedridden, not able to walk. The doctors told him he might not ever play paintball again, and if he did, not at the level he had before. Instead of letting this stroke of fate deter him and derail his career, he came back stronger than ever. He was picked up by Moscow Red Legion after most of the domestic teams passed on picking him up. He made them regret that decision by dominating the D-side all last season, spending most of the year as the Top Gun leader. Only at the World Cup, when he was played out of position in the back center, did he relinquish his 1st place rank to Alexandr Berdnikov, the 2012 Top Gun titleholder. He played well during the first PSP event in Dallas, but not well enough, and his team, the LA Ironmen looked tentative and ended up losing to the eventual winners, San Diego Dynasty, in the quarterfinals. Look for Margott and the Ironmen to turn it up at MAO.
Check out where your favorite player ranked here!
Mark your calendars for the second event of the 2013 PSP season brought to you live from OXCC Paintball Park May 3rd – 5th. The new Champions and Challenger format makes its debut at the Mid Atlantic Open, don't miss it!
Make sure to like Paintball Access on Facebook, and follow us on Instagram and Twitter. Let all your friends and compatriots know about what we're doing to further the sport.

You Might Also Like: