The Ironmen came into the first PSP tournament in Dallas as one of the favorites to win the event. But they underperformed, and ended up taking 6th. Marcello Margott gives us his thoughts on the disappointing turn of events.
This is part one of his Dallas story.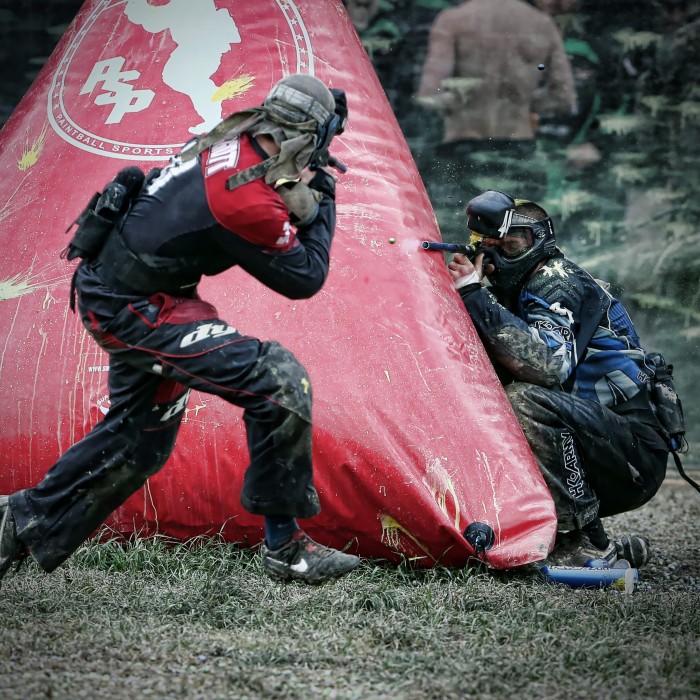 My biggest fear coming into the PSP Dallas event was our young, hungry team would make the mistake of waiting for someone else to make a move, and that humbling moment we'd been worrying about for months made its unfortunate appearance the first day in Dallas.
We have so much talent on the Ironmen it's easy to sit there and wait for another player to make the game-winning move. In the weeks leading up to practice we kept stressing in order to win the event, we would ALL have to step up and win games together.
At the professional level, every player on the team must step up in order to win. Confidence plays a huge role in winning and up until our very first match I would have boasted to everyone about us having more confidence than any of the other teams. Friday morning the Ton Tons quickly brought me back to reality and I realized something had happened.
The confidence and cohesion we had been playing with for the past few months leading up to the event had vanished. It was if we all just took our first step onto the field together and were figuring out how to play with each other all over again. Was it first game jitters? Was the pressure too much? Did we not prepare properly? I couldn't put a firm reason on the struggle.
We got through our first 3 preliminary matches on individual talent. The points were tough and it never felt like we were in control. Players stepped up and had big games to help us win but the team never had all 5, or even 4, guys playing great at the same time. The chemistry wasn't there and it was obvious. Our 4th and final prelim game was against a resilient LA Infamous and they played us as if it were the last game they would play all year.
Infamous made many of our weaknesses very apparent and showed our aggression, confidence and survivability was lacking; the 3 most important things essential to winning paintball matches. They took a commanding 6-1 lead on us before we finally started to fight back. We threw everything at them and started playing like we had nothing to lose, like it was also our last game of the year. You could feel the momentum switch as we started playing with confidence.
We came back and scored 3 straight points very quickly to save us from the blowout, but the damage had already been done. As we ran out of time, reality had set in; we'd lost our first game of the event. We weren't going to win this tournament if we didn't start playing as a team. Individual talent just doesn't win games on Sunday.
That night we spoke on our identity and how important it was for us to demand our respect the next morning. We each felt as if we had something large to prove. If we wanted the world to see, and know us, as the team everyone should be scared of. Sunday was our opportunity to be sure that was the case. We had to come out and force everyone to become Ironmen fans. Nobody was going to be on our side until we made them have no other choice.
The Ironmen are not a team to sit and wait for moves. The Ironmen always have been, and always will be, a "in your face" kind of paintball team. As long as Dave owns the team, that's what he will expect from the Ironmen. We knew what we had to do Sunday morning, the talk was over, it was time to achieve.
That morning I was tired. I was up all night tossing and turning, playing out every possibility in my head, every possible angle, every eventuality, and how to react. I wanted nothing more than to win this event and my sleepless night was filled with situational thoughts to ensure I was ready to do my job. My drowsy Sunday morning wasn't unlike any other, I had been up all night visualizing each point and now it was time to perform in the real world version of my mind's creation.
Tune in tomorrow for the conclusion of Marcello and the Ironmen's Dallas story.
Mark your calendars for the second event of the 2013 PSP season brought to you live from OXCC Paintball Park May 3rd – 5th. The new Champions and Challenger format makes its debut at the Mid Atlantic Open, don't miss it!
Make sure to like Paintball Access on Facebook, and follow us on Instagram and Twitter. Let all your friends and compatriots know about what we're doing to further the sport!
You Might Also Like: