How does your presence on the field affect your team's Winning Percentage? This is what the Winfluence statistic measures, your personal Win Influence.
Say your team is winning 50% of all their points, yet when you're on the field, the team is winning 75% of the points. So your personal Win Influence is 25%.
Hence the term– Winfluence. And it is worth 15% of a player's Overall Player Ranking (OPR).
The story of the Winfluence statistical leaders from Dallas is a story, mostly, of players coming off the bench for their teams and helping win points. All but one of the players on the leader list played less than 20 points. Here are the top players in the category, with their numbers from Dallas.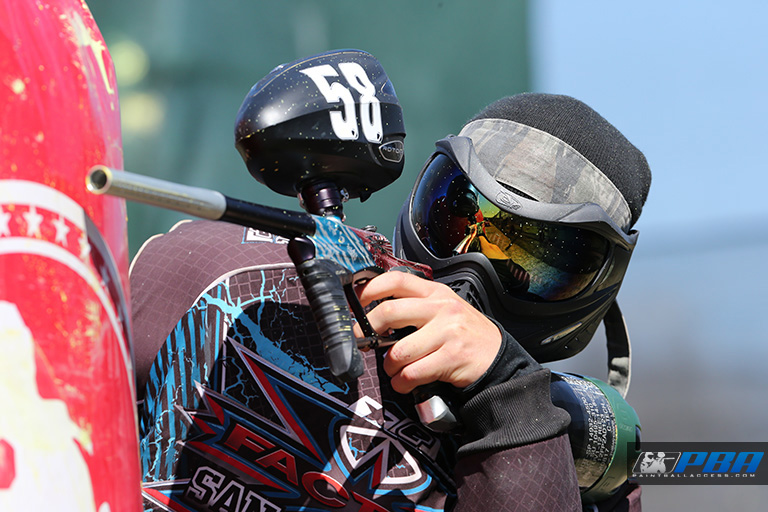 1.Todd Morrow – San Antonio X-Factor
Points played: 11 | Points Won: 9 | Win %: 81.82% | Team Win %: 48% | Winfluence: 33.82%
Todd Morrow has been a long time member of San Antonio X-Factor. He was one of the highest ranked players on the team last year during a few events and can play some incredibly clutch ball. He has a ridiculous Winfluence of almost 34%, but saw limited playing time as X-Factor has a glut of talent right now, and the layout wasn't really suited to back players.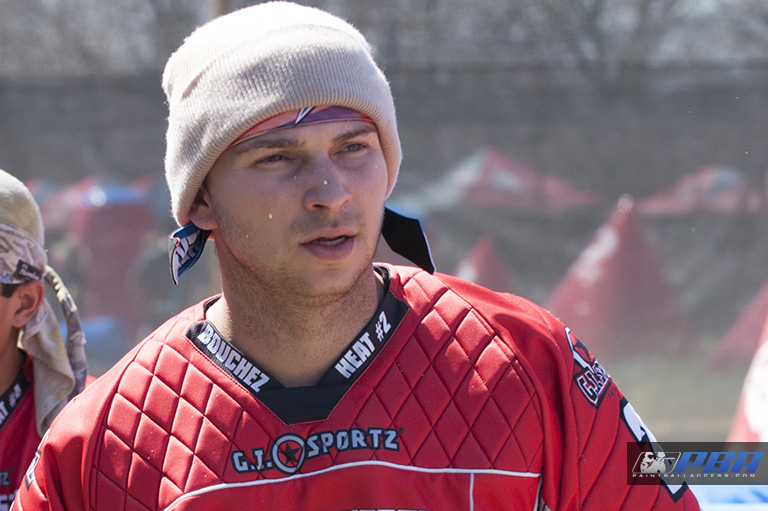 2. Chad Bouchez – Houston Heat
Points played: 5 | Points Won: 4 | Win %: 80% | Team Win %: 54.55% | Winfluence: 25.45%
One of the most charismatic players in the league, Bouchez is looking effective off the bench for our defending World Champs. He only played 5 points but won 4 of them, and looks to be even more aggressive then he has in the past. Heat won last year because they had most of their players step up at different time to help their starting 5, who looked good, but not great, at the first event.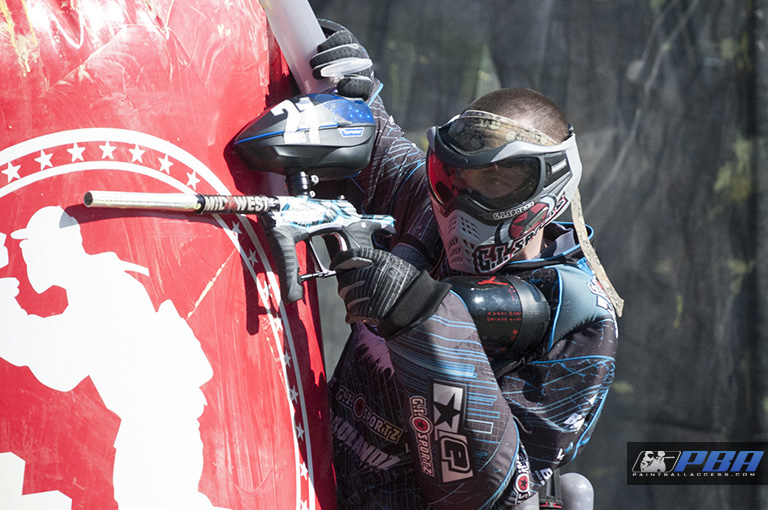 3. Christopher Jansen – Chicago Aftershock
Points played: 12 | Points Won: 5 | Win %: 41.67% | Team Win %: 21.62% | Winfluence: 20.05%
Aftershock tied with XSV with the lowest win percentage of all the teams at the first event. Jansen is a back player and as we said about Todd Morrow, the field layout was more suited to front and mid players. Aftershock's Coach Mikey Bruno says he can always count on Jansen to be a steady player and he showed that in Dallas.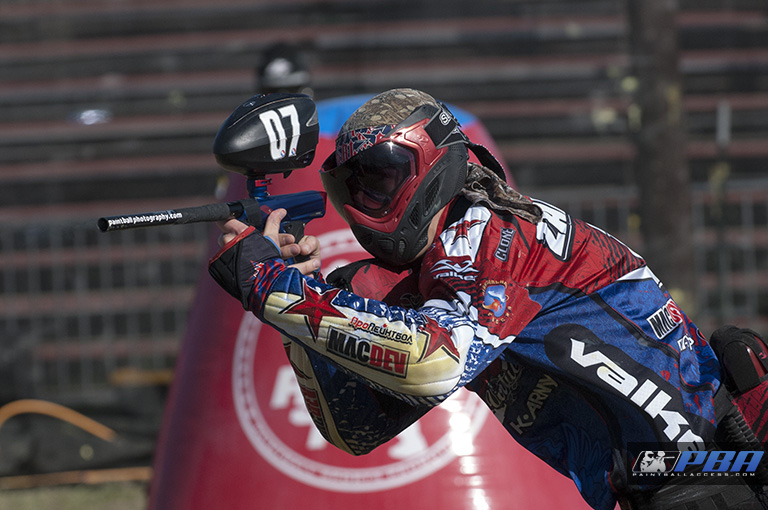 4. Evgeny Zakharov – Moscow Red Legion
Points played: 12 | Points Won: 8 | Win %: 66.67% | Team Win %: 48.72% | Winfluence: 17.95%
Like most of the players on this list, Zakharov didn't get much playing time, as his team had a bunch of new players whom their coaches felt deserved the start. But it will help Moscow greatly if they can get players like Zakharov contributing on a regular basis like he did in Dallas. Red Legion still has depth but needs more production out of their starters.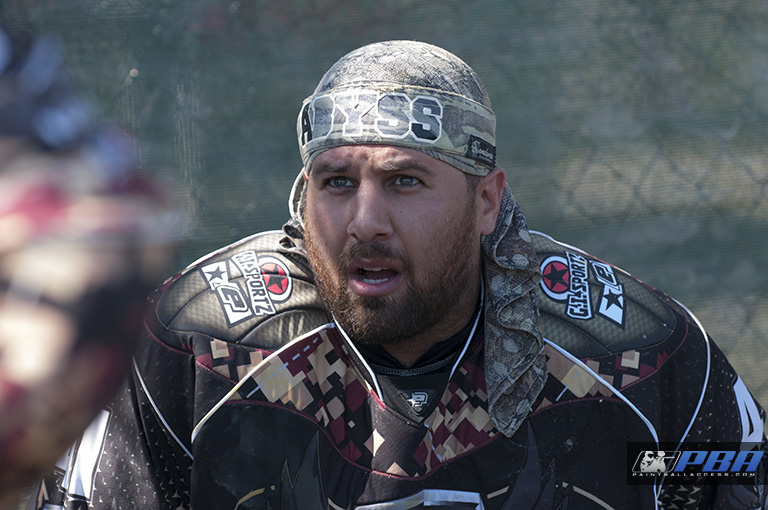 5.Dave Bains – Edmonton Impact
Points played: 19 | Points Won: 15 | Win %: 78.95% | Team Win %: 61.82% | Winfluence: 17.13%
No surprise here, Bains is one of the top players of all time. Every team he's been on for the past ten years has been a winner, so even though he didn't get as much playing time as he normally does, he will still be a productive member of Impact and help them win. Bains has the best track record of any top-level player currently playing professional paintball, except for the core members of Dynasty.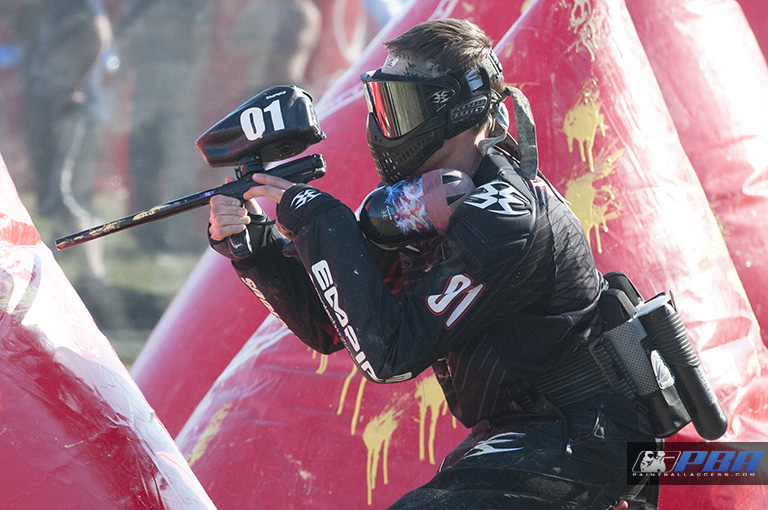 6. Zach Sherman – Omaha Vicious
Points played: 35 | Points Won: 17 | Win %: 48.72% | Team Win %: 34.62% | Winfluence: 13.96%
Zach Sherman is the Team Captain for Omaha Vicious, and he should get a huge boost as Todd Martinez is taking over the coaching duties for the team. Sherman has always had to worry about helping run the team as well as playing points. He played the most points out of any of the leaders in this category, and his win percentage isn't anything to write home about, but it's substantially better than his team's winning percentage which is an abysmal 34.62% through one event.
PBA will be releasing the Stats one category a day, culminating in the release the Overall Player Ranking.

Mark your calendars for the second event of the 2013 PSP season brought to you live from OXCC Paintball Park May 3rd – 5th. The new Champions and Challenger format makes its debut at the Mid Atlantic Open, don't miss it!
Make sure to like Paintball Access on Facebook, and follow us on Instagram and Twitter. Let all your friends and compatriots know about what we're doing to further the sport!
You Might Also Like: