Dynasty is almost completely dominating the Win Rating statistics this year, with 8 players in the Top Ten so far. This is not surprising, as they've won the first two events.
Though there are many different elements contributing to Dynasty's success this year, you can break it down into three main factors: their veterans are playing the roles they need to play on the field, their coach, Rusty Glaze is doing a stellar job of working with the talent, and the new pick ups they brought on the squad this season have stepped up their level of play greatly.
The Win Rating statistic is simple, it's a percentage of how many points you won from how many you played, and in this stat SD Dynasty is, by far, the highest ranked team. This is a testament to their will to get back on top, and the effort being put forth by the whole roster.
There is one outlier though, who sits at the top of the leader board, and his name is Todd Morrow from San Antonio X-Factor. Morrow has only played 15 points this season, which is the minimum to be counted in the stat rankings. Morrow has a history of inconsistency, which might be why he's not getting more spins, but he also can play some great paintball at times, which is why he's been on X-Factor as long as he has.
The only other player in the top ten who isn't on Dynasty is Jacob Edwards from Tampa Bay Damage, a team that's taken 2nd place to Dynasty two events in row.
Here's the list of the Top Ten and their Win Rating Percentages: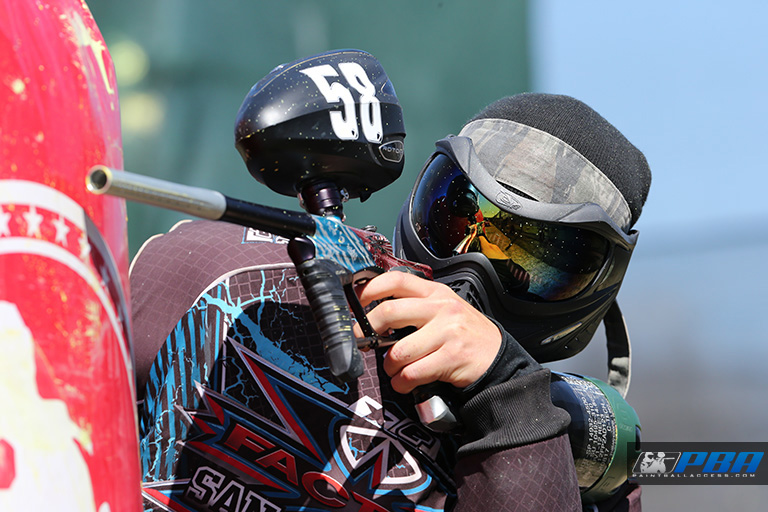 1. Todd Morrow – San Antonio X-Factor
Points played: 15 Points won: 11 Win Percentage: 73.33%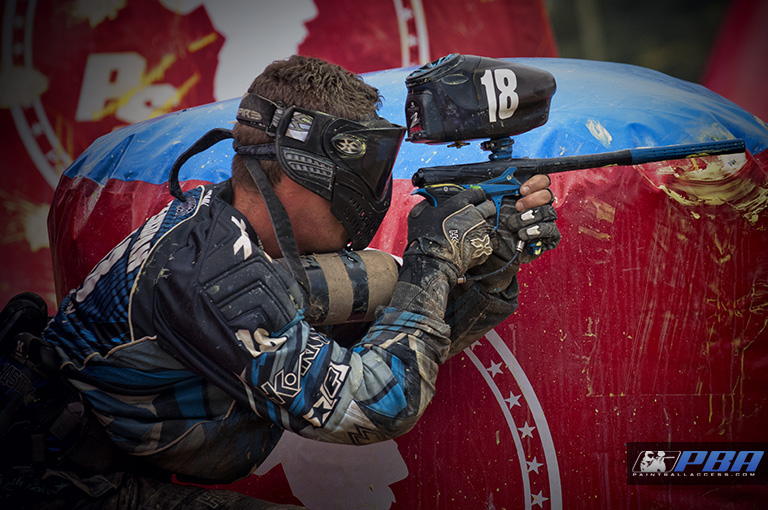 2. Ryan Greenspan – San Diego Dynasty
Points played: 78 Points won: 56 Win Percentage: 71.79%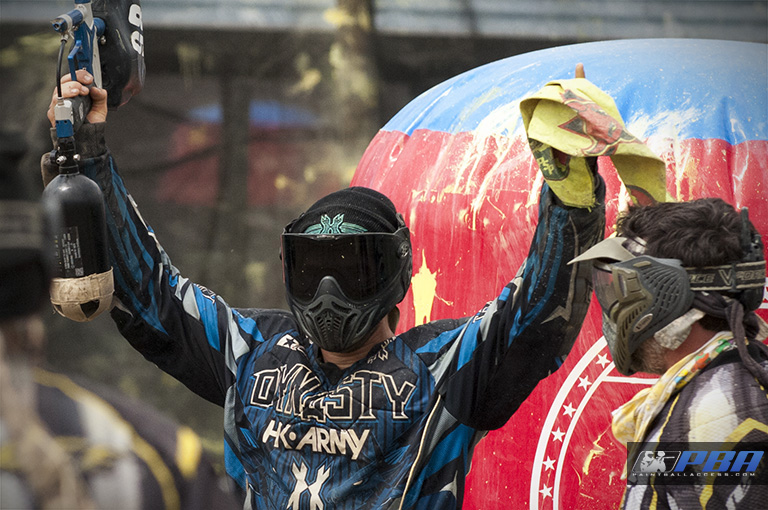 3. Kyle Spicka – San Diego Dynasty
Points played: 52 Points won: 35 Win Percentage: 67.31%

4. Yosh Rau – San Diego Dynasty
Points played: 58 Points won: 39 Win Percentage: 67.24%
5. Tyler Harmon – San Diego Dynasty
Points played: 51 Points won: 34 Win Percentage: 66.67%
6. Blake Yarber – San Diego Dynasty
Points played: 39 Points won: 26 Win Percentage: 66.67%
7. Jacob Edwards – Tampa Bay Damage
Points played: 50 Points won: 33 Win Percentage: 66.00%
8. Oliver Lang – San Diego Dynasty
Points played: 58 Points won: 38 Win Percentage: 65.52%
9. Dalton Vanderbyl – San Diego Dynasty
Points played: 68 Points won: 44 Win Percentage: 64.71%
10. Glenn Takemoto – San Diego Dynasty
Points played: 51 Points won: 32 Win Percentage: 62.75%
Check out the rest of the Win Rating stats here, and draw you own conclusions!
Mark your calendars for the third event of the 2013 PSP season brought to you live from the legendary CPX Paintball Park, June 21st – 23rd, by Paintball Access. Can Moscow Red Legion and CEP fight out of the Challengers Division? Will Dynasty win three events in row? Find out as the best paintball players in the world fight it out at the PSP Chicago Open!
Make sure to like Paintball Access on Facebook, and follow us on Instagram and Twitter. Let all your friends and compatriots know about what we're doing to further the sport!
You Might Also Like: