The Los Angeles Ironmen took 4th place, losing again to SD Dynasty in the semi-finals this past weekend at the PSP Mid-Atlantic Open. Alex Rodriguez is one of their up-and-coming stars; he was in the running for the Rookie of the Year in 2012, and started off the season strong in 2013. But the Ironmen did not revamp their roster to take 4th, they expect much more out of their stacked squad. Here are Rodriguez's thoughts on his performance.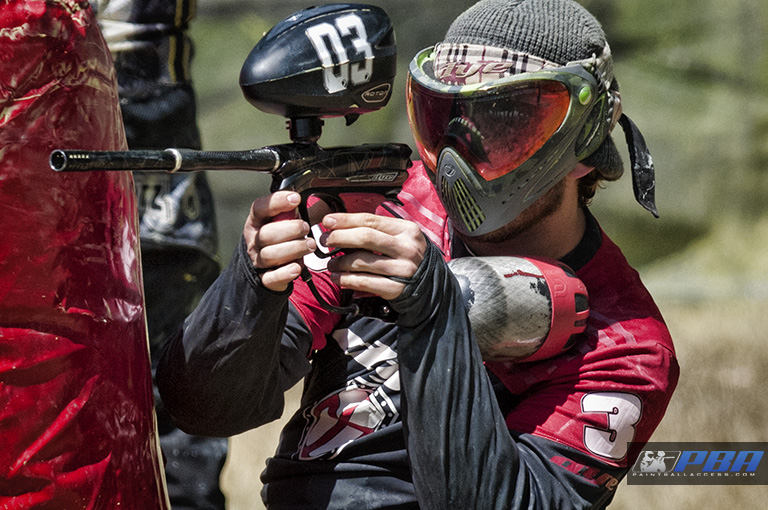 Is the glass half empty or half full? It's just a matter of perspective…
How many times have you heard that phrase before? Each time I hear that phrase, the more cliché it becomes. But as we know, most clichés represent a valid point that have been used to many times pretty much to the point where it becomes taken for granted. For me personally, I am aware of such things but sometimes have a tough time putting them into consistent action.
MAO was the worst event I have had in my professional paintball career. I didn't lane a single person off the break and I was catching paint in the most inopportune of moments. I wasn't able to play the game I am capable of playing. Excuses could be made, but I will give you some insight into my perspective.
Mental approach is a key factor in success. The ability to overcome obstacles and other factors is the difference between average and excellence. Kobe Bryant and Michael Jordan are a few names that exemplify a high level of mental tenacity.
The ability to focus in and completely block out external problems, injury and just focus on the task at hand is easier said than done. The concept is simple but the execution is a completely different monster. To keep things somewhat brief, I was not able to contribute to my team because of my mental approach.
Every game I felt I was playing close to the abyss, which is probably the worst approach to have. Every individual is unique and has a different array of skill sets. When it comes to perfect execution of these unique skills, you need to be able to tap into a Zen-like state, where everything becomes natural and fluid, where the moves come to you without much conscious thought. You think, but do not overthink. You find the balance between conscious and the subconscious and everything becomes one. If you are able to tap into this mind state, your individual skills will be able to shine through without resistance.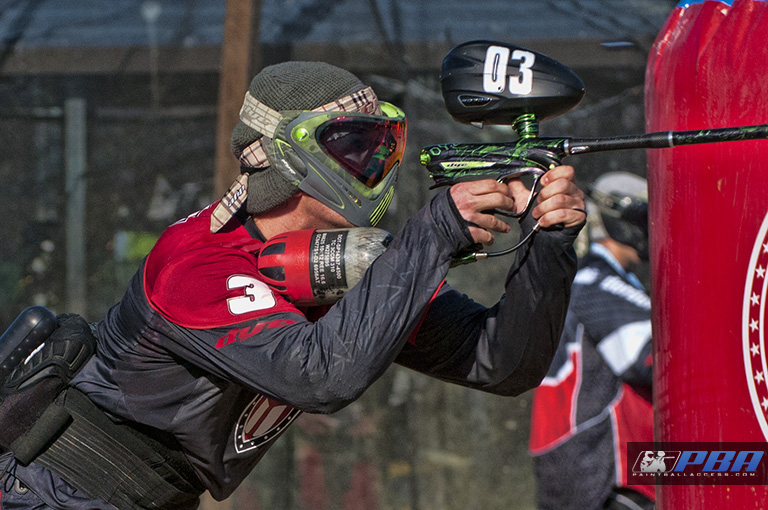 An engine is only able to perform at its highest level when every part is able to perform its duty without fault. Our engine is the team itself, the Ironmen, and I was not able to perform at the level I needed too, keeping the engine from running flawlessly.
Now don't get me wrong, we are steadily improving as a team and in the eyes of many, 4th place is not a bad thing accomplish in the PSP Professional division… but I am a competitor. We are competitors who have a vision of what we want, what we can accomplish. Like Ricky Bobby once said, "If you aren't first, you're last" and I believe in that phrase wholeheartedly.
I feel the PSP Mid Atlantic Open reveled new personal challenges I need to overcome in order to become a stronger individual and player. I could write on and on about the steps I will be taking to make sure I perform at my highest ability level for Chicago, but as a wise man once said "Don't talk about it, be about it."
Make sure to like Paintball Access on Facebook, and follow us on Instagram and Twitter. Let all your friends and compatriots know about what we're doing to further the sport!
You Might Also Like: