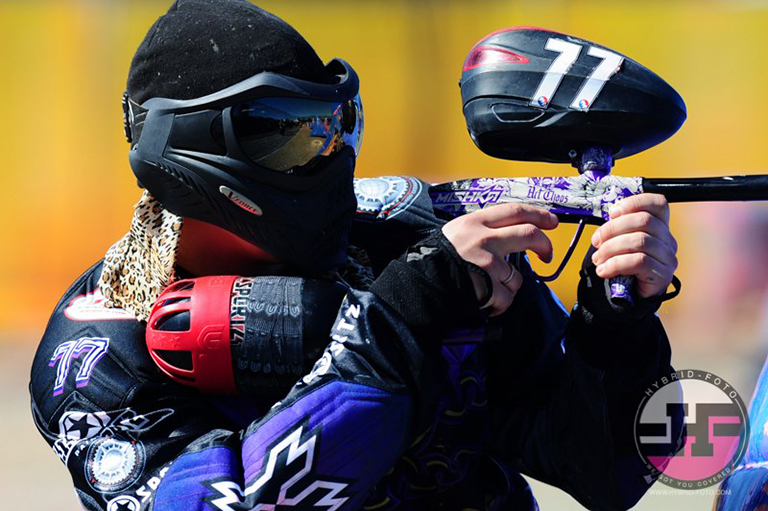 Photo by: Hybrid Foto
The second event of the Champions Paintball Series just ended, and it's was Art Chaos from Russia who took the victory in the Pro Division. Art Chaos was unstoppable; no one had an answer for their level of talent and creative play.
They defeated the Polar Bears, also from Russia, and it wasn't even close. The Polar Bears had made it into the finals by winning close matches, where Art Chaos was destroying teams en route to the last match.
Some fans in the states might not be familiar with Art Chaos, who have been competing on the European Circuit for the past few seasons, but they should be familiar with the three best players on their roster; Konstantin Fedorov, Mishka Kniazev, Alexandr Berdnikov. Berdnikov was the PSP Top Gun for 2012, Fedorov and Mishka are part of Houston Heat, the 2012 Word Champions, and the three of them have been regarded as the best Russian players for almost ten years. They all came up in the Red Legion camp, but only Berdnikov is still on that team.
The CPS is doing everything it can to produce an event players want to play, flying Tom Cole from the PSP over to help out with the referee crew, bringing on the APPA to take care of registration duties, and launching their first webcast. They're working hard to create a fun vibe, and an affordable event series based out of Italy, This was there first time coming to France. The players and the teams were all happy with the event, and the CPS wants to make their events a place where the competition is strong, but the focus is enjoying the fun a paintball adventure can bring in the competitors lives. Their next event is at the end of June in Milan.