We had a chance to quickly check in with 2012 Rookie of the Year, Jason Wheeler from Moscow Red Legion, as they were onsite at OXCC, in Chesapeake City MD, doing drills and getting prepared for this weekend's PSP Mid Atlantic Open. Moscow finished 8th and they need to have a big event to prove they're still one of the top teams in the game.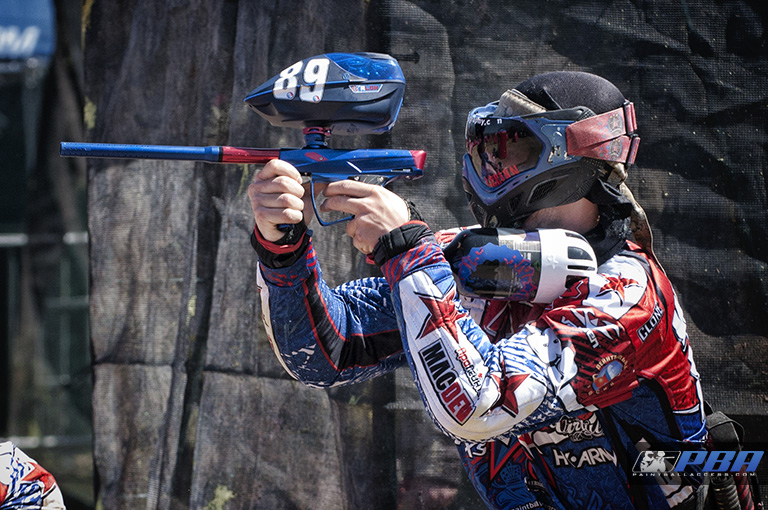 So Jason, you guys are out here grinding right before the event and you and the Russians boys need to have a big performance this tournament.
Yeah, last event was just not good for us. There were a few internal changes which caused us to be a bit out of synch. We had the same problem at the start of last year, when we picked up, myself, Axel (now with the Ton Tons), and Marcello (now with the Ironmen). New faces, new team, new changes.

You were the Rookie of the Year last season, and you did great, playing mostly the 2, the second attacker on the snake side. How do you feel about your performance this year so far?
Well, last event I played on the D-side and I didn't really feel like I gelled well with my partner, so we changed it up and now I'm playing on the snake side again with Mykel Kovar, and it's, in my opinion, a good move because we're native English speakers, which is a huge bonus.

The Russian are known for doing well regardless of who's on the team. But the team has gone through a lot of roster changes this year, and last year as well. You lost your 1's, your first attackers this season. How has your team changed things for this event?
The work ethic has definitely gone up. We normally come out the Friday before the event to start the full team training, but this time we've come out a full two weeks before the tournament to start training, which I think is a big step. A lot more funds were put into the team to make sure we do well here. No one wants a repeat of what happened in Dallas. So it's all about training strong to finish strong.
As far as the snake lineups go, because I know you run multiple lines, who should the fans expect to see on the field?
It's Mykel and myself on the snake side, and Pavel Lukashuk and Vasiliy Panteleev. Everything else has stayed the same on the D-side of the field.
You and Mykel should play well with each other, because he's an attacker; you play real well off guys who attack. Was that a conscious decision the coaches made? Or did it just happen organically in practice?
I actually put myself forward to do this. I felt Axel and I played well together last year, Mykel is a pretty aggressive player and I feel I can help him out, and get up there, because on this field the snake side is the strong side of the field. So I went to the coach and suggested we play together. It seems to be working.
Talk to me about Project K real quick (Jason's Online coaching job).
It seems to be going really well, I've reached out to the US scene, with the help of Ryan Greenspan. Myself, I'm about 200 members strong at the moment. It's keeping me busy, for sure. Literally every day I've got someone else interested. So, it's going really good. Everyone seems to be progressing through the ranks, all the drills and videos I unlock to people's accounts seem to really be helping everyone progress up the ranks.

That's the big thing: there are tricks to the trade, and if you haven't been around or been able to train with pro players, it's really hard to develop the next level of skill, to speed up your progression and move up the ranks.
The biggest thing about the US is it's huge; most divisional teams won't even see a pro team until they go to a PSP event. So even though I'm 3000 miles away in the UK, I'm working to give them stuff to work with online. I'm working with them during the week, working on game plans, different spots on the field, taking about the advantages of each bunker. S when you step on the field, whether it's practice of a tournament, you know what you are doing, it' makes a huge difference.

God, you've got to love technology (laughs).
(Laughs) Yeah, it's all good.
Well, good luck out there this weekend.
Thanks man!
Only two days until the PSP Mid Atlantic Open webcast begins!
Mark your calendars for the second event of the 2013 PSP season brought to you live from OXCC Paintball Park this week, May 3rd – 5th! The new Champions and Challenger format makes its debut at the Mid Atlantic Open, don't miss it!
Make sure to like Paintball Access on Facebook, and follow us on Instagram and Twitter. Let all your friends and compatriots know about what we're doing to further the sport
You Might Also Like: