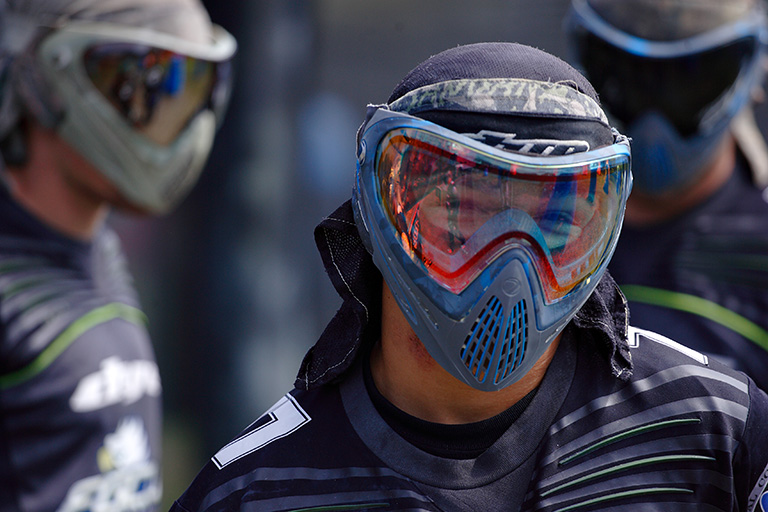 Luis, you had an amazing event at the NCPA championship. You look at the game very aggressively and you were doing things out on that field no one else was doing. It was truly a pleasure to watch you play. If we had ten Luis Munoz's running around out there, playing like you did at the event, paintball would be a fixture on TV in no time. How do you look at the game?
When I step out on to the field, I know what my job is and I do my best to execute it efficiently. I mostly look at the game from a purely instinctual angle, and when I see an opportunity, I take it. Split second decisions have to be made during a point and being confident helps. I'm always on my toes and trying to think methodically for the next best play.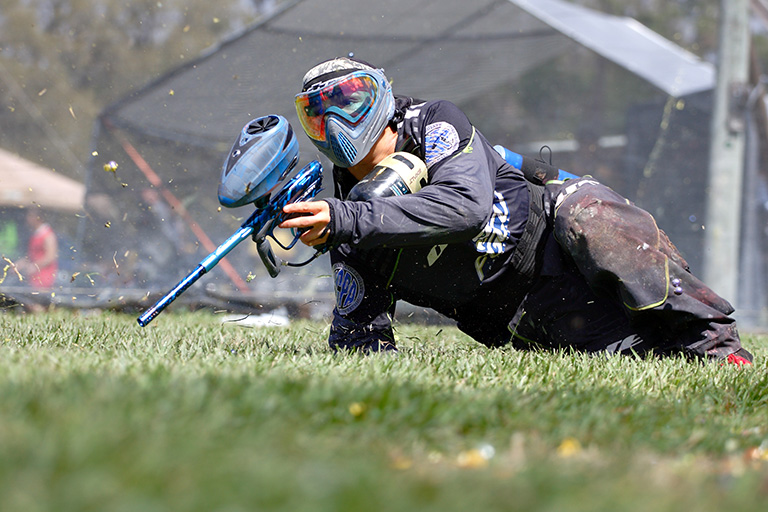 Tell us about where you came from. Who do you play with now and why have we not heard of you before? Did you take some crazy gypsy potion to get so good so fast? Or is this one of those "It takes ten years to make an overnight success" deals?
I have been involved with the sport for almost as long as I can remember. I hit the tournament scene in early 2010 at my local park (Extreme Rage in Fort Myers). That's where I met Mike Paxson of the L.A. Ironmen. He took me under his wing shortly after and taught me a lot about the sport. Just having him at the field really inspired me to want to one day become as good as him. Not too long after starting tournaments, I discovered I had knack for the sport and fell in love with it. I have been fortunate enough to be able to play every weekend; the amount I practice the past few years has really shaped up my game. At the end of the day, paintball is just something I really enjoy. I put the effort and time that it needs in order to get to the next level.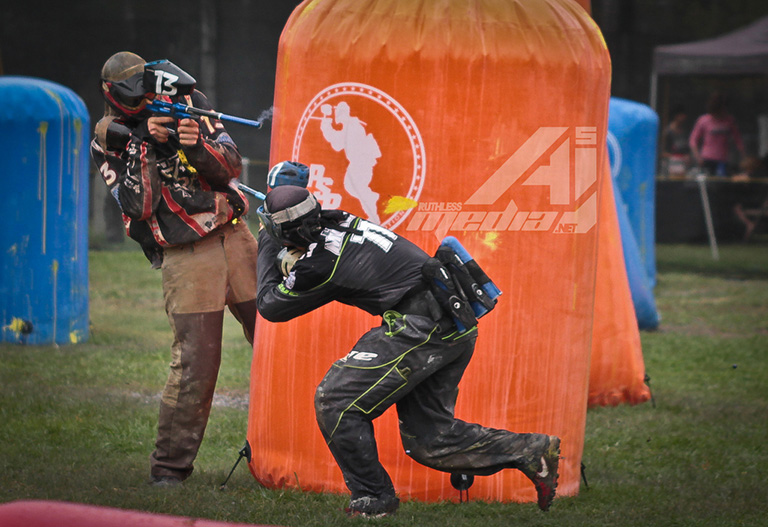 What is your goal in the sport? Because even though you're still rough around the edges, you could be a solid pro player in the near future. How far do you see yourself going in this sport?
My next big step is to play professional paintball. It has been a goal of mine since I started playing national PSP events. I feel like I could hang in the game and hopefully do some work out there. My true end goal is to be recognized as one of the greatest paintball players in the world. Although farfetched, I truly believe with enough dedication and hard work it is very possible. To have my name be thrown around with Konstantin Fedorov and Oliver Lang would be a dream come true.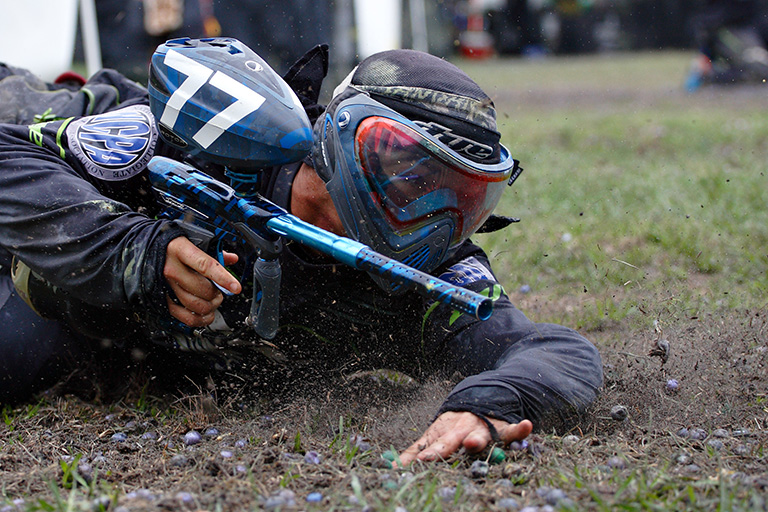 Tell us more about the college paintball for those who don't know anything about it. What are the college events like?
Even though the sport is pretty undermined by the norm, it's quickly becoming more and more popular. College paintball provides an opportunity where people can show what they've got, and how much passion we all as a community have for the sport. I personally look forward to the events because I know that they're going to be exciting and we have the perfect arena to show how much work we've put in all year.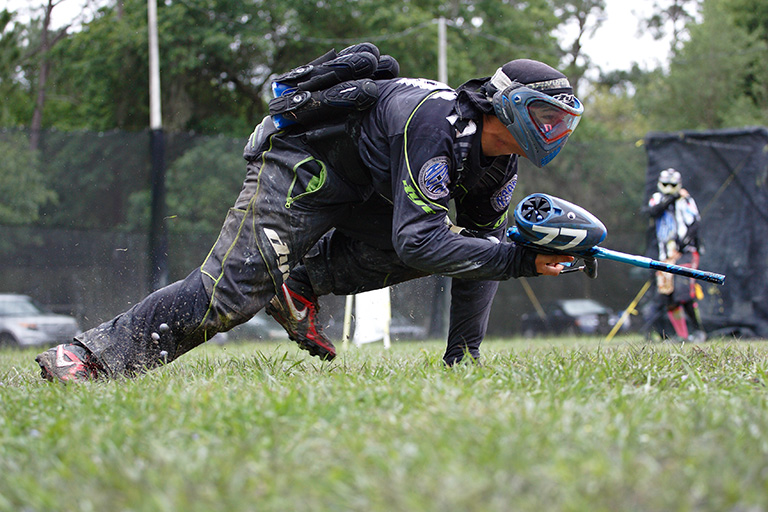 Who are your favorite players, who did or do you look to when you first started playing and who do you think are the best players in the game right now?
As a kid I always looked up to Ollie Lang. He dominated the sport like nobody else could. Those are the shoes I want to fill one day which is why I idolize him. Yet in today's game, Bryan Smith has to be my personal favorite. He is playing paintball the way it needs to be played. Just by watching him play you can tell he is always thinking, has a high paintball IQ, and always knows what needs to be done.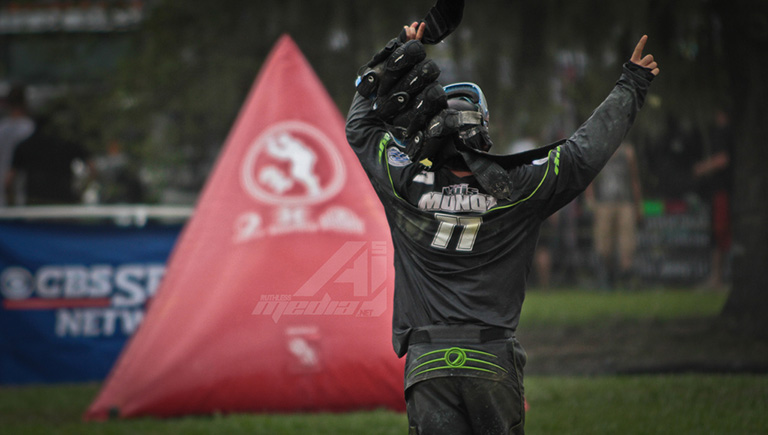 Thanks man, and good luck with your career.

Thank you! I hope everyone can watch an awesome game on Saturday. We played our heart out and so did the great guys from Long Beach. It was an absolute blast to play the NCPA tournament, thanks to everyone that made it possible.
Check out the National Collegiate Paintball Association Championship between defending champs Cal State Long Beach and Florida Gulf Coast University. The show will be airing on CBS Sports Network at noon eastern time. Check your local listings!
Mark your calendars for the third event of the 2013 PSP season brought to you live from the legendary CPX Paintball Park, June 21st – 23rd, by Paintball Access. Can Moscow Red Legion and CEP fight out of the Challengers Division? Will Dynasty win three events in row? Find out as the best paintball players in the world fight it out at the PSP Chicago Open!
Make sure to like Paintball Access on Facebook, and follow us on Instagram and Twitter. Let all your friends and compatriots know about what we're doing to further the sport!
You Might Also Like: