Nicky Cuba and the rest of team Infamous had a disastrous Friday at the PSP Mid Atlantic Open that left them 0-2. They bounced back, going 2-0 on Saturday, and then beating CEP to stave off relegation into the Challengers league. We check in with Nicky Cuba as he's getting his baby daughter ready for a trip to the park. Here are his thoughts on the event.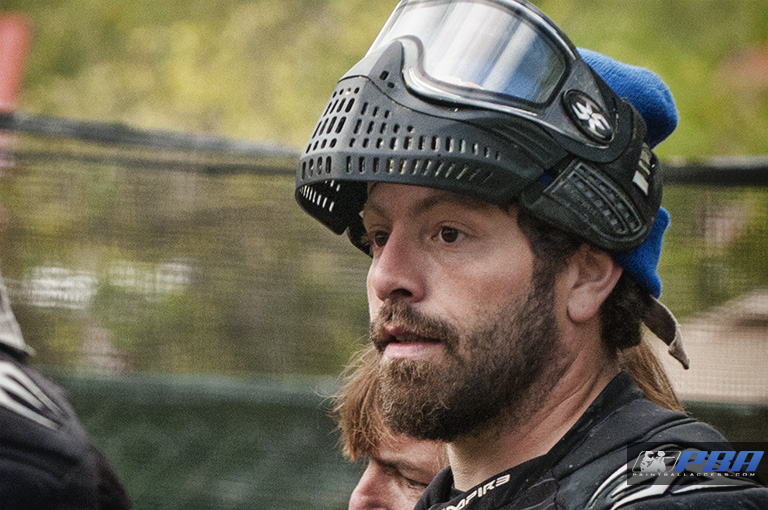 Nicky, you guys beat up CEP Sunday morning, and we're able to stay in the Champions League, what are your thoughts on the event?
Reflecting back on it and evaluating the team, game plans and personnel as you could see, on Saturday and Sunday, were different than on Friday… it was the Infamous who came to play the event the final two days. But it was a day late and a dollar short, on Friday we dropped 3 or 4 points, letting teams get that spread on us, which is not how you ever want to start. We wound up coming back and putting up fights, but like I just said, to little too late.
As you go back looking at it, right personnel in the right spots, at the right time with the right game plans. We went in to the field layout, thinking 2 on the D-side, and 2 or three down the snake and working together. Then we got to the actual tournament, you know we're in the Champions bracket, so you're up against the best teams all the time, and it was just lock down mode, everyone is trying to not make mistakes.
Basically we were working the field the wrong way, we only had one guy locking down the Dorito side and if he got double teamed, like in the X-Factor game, it was Archie Montemayor running down those Doritos against me and against Sos (Chris Sosine), other teams had another check value on that across field on the snake side.
And also, you personally had a really good event in Dallas, and you were struggling a bit at the MAO, especially on the first day, but then again, no one on the team had a good first day, except for Damien Ryan, who was playing out of his mind the whole event. Well, and Bobby Aviles played pretty decent the first day too.
Yeah, Damien played amazing. Personally, yeah, I had a rough start to the event and then picked it up, but not to the caliber of the last event. But it's just reps, being able to get going mentally on the field. Every field is different, the field that we practiced in Tampa against Damage is different than the field we practiced in Chicago, which is different than the tournament field there at OXCC.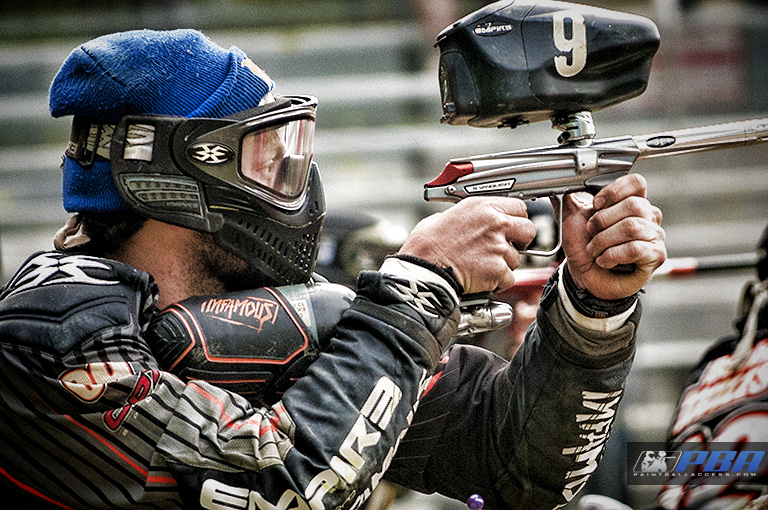 Yeah, slight little angles here an there can make a big difference, even if the layout is the same, moving a bunker at anyone of the fields a few inches can change an angle big time.
Yeah, absolutely, and that's just something you have to deal with, everything makes a difference. The second day just getting those reps, I was shooting some people up, but that's why we have practice, so we can see who's playing well and who isn't; who the starting squad should be. The starting squad should only be coming off the field if they need a break; this isn't Little League where everyone needs to get playing time. We shouldn't have to filter everyone in and see if it can work, that's what practice is for. You get working in practice, if you're playing good, and you're a presence on the field, you're helping out the team, then you're going to play. This is big boy sport, this is the Pro ranks, we only need to be putting people on the field who earned their spins.
What are we going to see out of Infamous in Chicago, now that you guys have two months to prepare?
We're going to come out smashing just like we did last year; we won that tournament last season. And you're going to see a more revived Nicky Cuba, I'm going back to two a days, which is what Brad and Damien are doing right now. Granted I have a little girl I have to help take care of, so I'll do it in the middle of the night if I have to in order to get that second rep mixed into the day. That way I won't have to get tired and can just stay out there point after point when I'm in a rhythm.
Damien was on fire.
For sure, he was playing out of his mind. He needed our help, he needed support, he needed the rest of us to stay alive and do our jobs, pick up other games and take some weight off his back. He was finding holes, finding seams up though the middle, up the snake side, on the D-side, he was all over the place. He's a force to be reckoned with out there on the field, and so is Bobby Aviles, he also contributed, slowly throughout the weekend we saw Kali step up too, he was operating at a level of play we haven't seen out of him. Drew had rough start, but picked it up and same with Brad McCurley, and Brandon Mayo
Yeah Brandon played good on the Snake side, but he'd been a top level pro for years before he walked away from the game.
Yeah, but he's been out of it for the past few years, and to come back into the top ranks and watch what he did was interesting. I don't normally get to see it because I was on his line and you can't really get to see what someone is doing when you're playing. I know the guys are hungry, the Chicago event is at our home field CPX, and we always play hard at CPX, there's just a really good feeling there. We'll have lots of the guys families there, because they from around there.
Good luck, we'll check in with you guys as we move towards the event to see how things are looking.
Thanks man.
Make sure to like Paintball Access on Facebook, and follow us on Instagram and Twitter. Let all your friends and compatriots know about what we're doing to further the sport!
You Might Also Like: