Currently Dynasty's Rusty Glaze is the most successful coach in the league, as his team has won the first two PSP events of the season. He retired from playing just last season, specifically to coach this squad. Just a week before the PSP Chicago Open, PBA caught up with Glaze, and asked him to talk to us about the methods and mindset he's brought to bear on the most successful team in the history of the sport.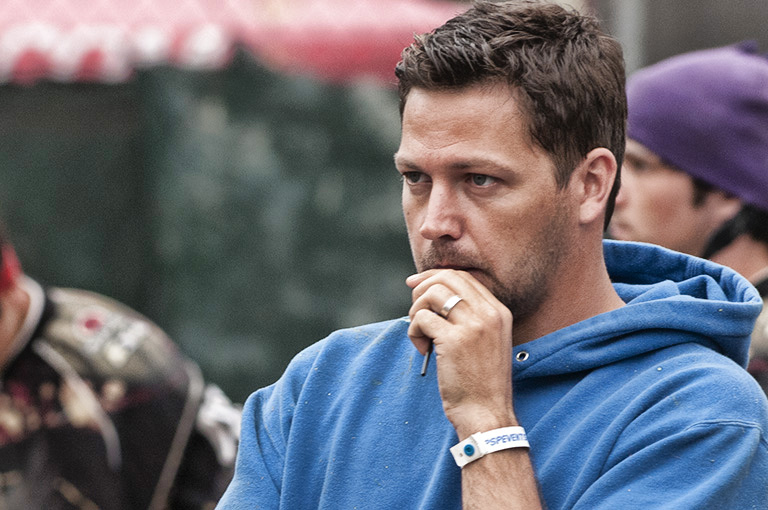 You have been very successful as the coach of Dynasty since late last year; you helped turn around a team who wasn't performing up to their expected level. What is the secret of your success?
I would probably say my secret to success comes from playing alongside these players last year. If they called me out of the blue and asked me to coach, I might have been ok at the job. But because I was there in the lows of the team alongside of them suffering, everything we have done together has been real and it has been shared. If I came on to coach after the painful year we had, it might not have had the same passion or level of respect that I am given. We walked through fire together last year and now we have had opportunities to celebrate together. I really know our players and how to challenge each one.

Before you took over as coach for Dynasty, you had quite the paintball career, for those who don't know your history, give us a rundown of where you came from.
Yes, I had about 13 years as an active professional paintball player. The first pro team I joined was Avalanche and everyone in the entire league called me FNG, I came out of nowhere to join Avalanche. I was just a Novice ranked player who jumped onto a top tier pro team. So other pro players noticed me, and all of them referred to me as the FNG to the professional division.
Avalanche split up in the end of 2002 and the next stop was Miami Effect, which turned into Infamous. I left Infamous to follow Jon Richardson on team XSV. Things fell apart there financially and I went back to Infamous. At the very end of my playing time I joined my career rival, Dynasty.
So you had to retire from playing to take this position. Was it hard to walk away from playing the game?
It wasn't hard at all, Yosh asked me to meet him at the bar out of the blue. I knew what he wanted, and I knew I would say yes before he asked. My whole career I had ideas on how to practice, how to play the field, how to work harder & smarter, and ultimately how to compete mentally. There were only a few people who ever understood and listened to my thoughts on the game, mainly Jon Richardson. I played for a variety of coaches and even though I carried out what I was asked, I didn't always agree on the inside to the decisions they made. I felt like I could finally carry out my ideas and put them to the test.
Even though it's definitely more complicated, I feel you could breakdown the success of Dynasty this year to three elements: 1) The new players to the team are stepping up 2) The veteran core is playing well overall, and 3) You, personally, are doing a great job of handling the talent you have at your disposal. Do you agreed or disagree?
1) I would agree, our pickups (Brandon Short, Kyle Spicka, Tyler Harmon, Blake Yarber) have been huge, they came in hungry and wanted to help make a difference. I am glad the players we got want to be a part of Dynasty and we were able to get players who really fit in with our group. It's important to me to get players who work on the field and off the field.
2) Yes, I agree our veterans are playing with a burning fire to prove they are not going to be overlooked. Each veteran player on the team has had breakout moments. Ryan has been voted to the MVP for our team twice now (and is about to be People's Choice Overall MVP for the second straight event as well). That's just what you guys get to see, the other parts of how they have absorbed the new players and how they are passing on their knowledge has been amazing. I am thankful and often entertained by our core group of players.
3) I would agree with you, I have been able to manage the talent. I don't really like to hype what I am doing, we have been successful, and I do feel that I have been a help to that. But the players have to play; I do everything I can do to get them ready physically and mentally. I will say, I do wish I was in a system like this when I was playing.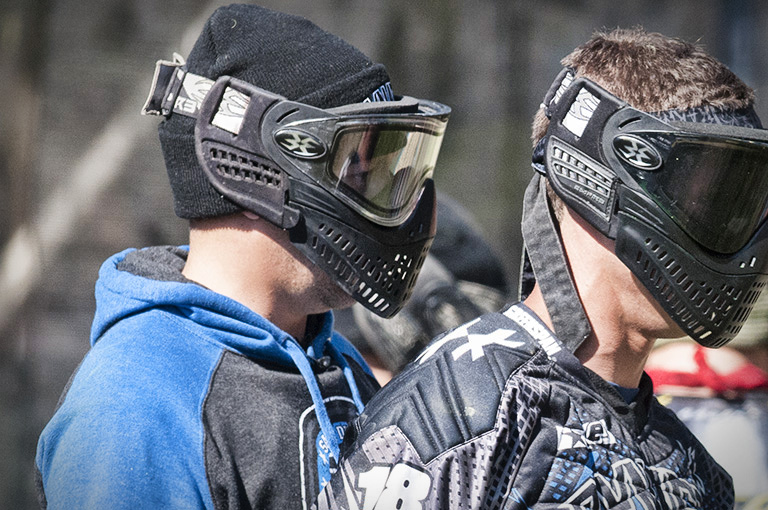 How have you approached the structural side of coaching, the off-field, backend organizational stuff?
I don't want to give away too much of what I do. But here is a taste — for our team my work starts at practice. I have a very organized structure for the practice rotation; the day is planned and printed. There are certain goals to achieve and the rotation is built for that. I keep track of the performance of the team so I know how to address the team and individual players. This is one of my natural strengths to be analytical. I want to make decisions but I like to have data to process, to eliminate guessing. I like to be right and if I can have data to show that, it helps me make adjustments and speak to players.
When it comes to the tournaments I use a similar approach; it is very structured. We create everything together; we create the plan as a team. I just organize it and present it. We approach the match with a solid laid out plan, it is easier to adjust a plan than to shoot from the hip at all times. I watch other coaches just making it up as they go, that is stressful. I plan it ahead and picture how it will work, and then I just make minor tweaks.
You are pretty close with most of the other big pro paintball coaches out there, Kevin Bredthauer of Tampa Bay Damage, Mike Hinman of the LA Ironmen, Todd Martinez of Omaha Vicious… do you have a rivalry with any of these guys? Who do you like playing against the most and why?
Actually all of the coaches you mentioned above I have personally played for as a player and have known them all for over 13 years. I have taken things I liked from each of their coaching styles. I recall things I didn't like and I feel like in some ways they helped me become the coach I am now. I don't ever really think of having rivalry with other coaches. My focus is so much on my team and what we are trying to achieve; I don't have time to add any extra mental weight. If I had to pick one it would be Kevin Bredthauer for a few reasons but mostly because I feel like has been a top coach for years and he is currently coaching Damage – a top performing team. So beating Kevin is not easy.

Dynasty has gotten a wrap as a hard team to coach in the past, do you feel that's the case? What is it like coaching the most successful players in the game?
I don't know the exact history of the previous coaches having a hard time. I think it is hard for any coach to manage a team that has so much experience in winning. It definitely takes a certain personality to manage a variety of players. Working with some of the most successful players in the game has not been as hard as it would seem to others. I am fortunate to have been in their shoes, I know what it looks like in the trenches because I have been there.
The things I say to our players, most often, is well received. I tend to speak in a way that doesn't say to a person "You failed because of this reason", instead I come across as "You can succeed if you just do this". Speaking to each player individually, having the small side conversations and knowing how to challenge them is important. With Yosh, I don't often have to speak, most times it's a head nod and he knows.
I have a very forward thinking mindset, I move on fast and stay in the reality of what is going to happen vs. what has already happened. We are going to make mistakes, it's what I can get our players to do after the mistakes that matters most.
How do you handle a player who isn't playing up to your, or the team's, expectations?
I have a much different mindset then other people. Most coaches just bench players who are not playing up to the team expectations. When you have to bench a player that means you allowed that player to get beaten mentally. I pride myself on making sure our team can compete mentally.
This is a scary team to play for, I won't allow a player to hide in our pit, if you lose or make a mistake, then you owe me points. I will put you back out, every player on our team is capable of shooting 5 guys any point, so how do I know if the next point is that point or not. They know I trust them so they put it on themselves to be brand new and take it one point at a time.
Each guy on the team has had break out moments during this season, none of those moments were part of the plan, they just happen. In the last event, I had one squad playing good and one squad losing a majority of theirs points on the first day. I believed in the players, I voiced my trust in them. They made a pact amongst themselves to not lose any points on Saturday and they didn't. That is the kind of growth that makes me proud and by the end of the event; I had 10 players playing strong.

What does a typical practice consist of for Dynasty? Drills, inter-squad scrimmages, playing other teams; what are you focusing on when you guys get together for practice?
Our typical practice runs longer than most teams. We generally play a team and when they are done, our focus in scrimmages isn't about if we win or lose, it's about how well we learn the layout to give us an advantage at the event.
In scrimmage practice, we explore the field and make mistakes. After scrimmages we assess what needs to take place to succeed on the field. Usually that is based on how the scrimmages went. We work a lot on scenario drills, things that would actually play out in the game. We do a lot of 3 v 3 mid game points to promote teamwork and communication. I feel like we are getting better and better at those even body, mid game situations and that comes through constant effort.
We always work on gunfighting; we will shoot every last paintball to end our day. We open the paintball park and we close the paintball park most practices. That is something I brought to the training, if we are going to be out there, let's get the most out of it. There is a list (an actual check list) that we pull drills from.
What advice do you have for all the other people out there trying to coach paintball teams?
The advice I would give to other coaches is this – get to know your players. Trust your players and treat them how you would want to get treated. All I want is for our players to succeed and play at their peak level. They know that is what I want and we work together to achieve that. Make sure you are part of a program that you enjoy; coaching can be fun if you are with the right group. If you don't have the respect of your players, move on because it will never work and only frustrate you.

Mark your calendars for the third event of the 2013 PSP season brought to you live next week, from the legendary CPX Paintball Park, June 21st – 23rd, by Paintball Access. Can Moscow Red Legion and CEP fight out of the Challengers Division? Will Dynasty win three events in row? Find out as the best paintball players in the world fight it out at the PSP Chicago Open!
Make sure to like Paintball Access on Facebook, and follow us on Instagram and Twitter. Let all your friends and compatriots know about what we're doing to further the sport!
You Might Also Like: