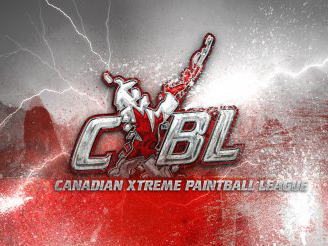 The first CXBL Elite event of the year is just a few days away, Paintball Access has recently got the chance to talk with Joel Eaton, who is a member of the team Fredericton Aggression. Aggression is a veteran team that is playing under a new name in the CXBL, their roster is made up of Vancouver Vendetta/Thunder players. Aggression use to play under the name Vancouver Thunder and has remained a top contender in the CXBL for many years.
Who is on this year's roster? Hve there been any changes to the roster since last season?
This season we have almost the same roster as last, with a few friends from Sac DMG filling in the spots.
You guys had a great year last season but came up short in the championship game, should we expect to see you guys back in the finals again this year?
Last season and the 2011 season we came close to winning, I feel like we are better than ever and have a good chance of getting to the top again.
Which team do you think will be your biggest challenge this weekend?
This first event I feel our toughest match will be against vicious, but I can't count any of the teams out!
You guys appeared to have a very patient and relaxed playing style last year, will you be changing the game plan up for this event?
I feel like we love to camp out and hide in the back but we also can play a fast paced game, so all I can really say is that we are ready to ball and we will be fighting for a top spot into NAX.
What position do you mostly play?
I like to play a back position and help my guys get the job done. I have a loud voice so I try to keep the communication up on the field. I will be playing mid this year.
You guys are mostly known as a 7-man team. What is the biggest adjustment you have to make when playing 5 man X-Ball, compared to 7-man?
Well before Vendetta we were a divisional X-Ball team in D1 and we had the opportunity to play on Vendetta during their rebuilding year up until recently. It was a good run and being able to play against the top teams with all my best friends is something I'll never forget. We love X-Ball more (except for a few of us) and never quite gave it up.
There are only 2 regular season events in the CXBL Elite division this year, do you prefer this scheduling over the previous years where there were 3 regular season events?
We are coming from the old Western Conference and the last season there were 2 events and last year we only had to play 2 events. I think the CXBL did that to make it easier for us. It's very expensive for us to play CXBL, we all pay out of pocket to get here so I'm kinda glad it's the same way but also I wish we could play more paintball!!!
Is there anyone you would like to thank our shout out to?
All of our parents, Caro Burden, Doodlebug Sports, Braggcreek Paintball, Paintball Sports Park, DLX and Empire Paintball.
You Might Also Like: