Omaha Vicious is revamping its line up as they prepare to head back into the most competitive pro paintball league in the world, the PSP Champions Division. They won the Challengers Division at the PSP Mid Atlantic Open last month, but their roster has taken a few hits, Vicious Coach Todd Martinez talks to PBA about the new pick-ups.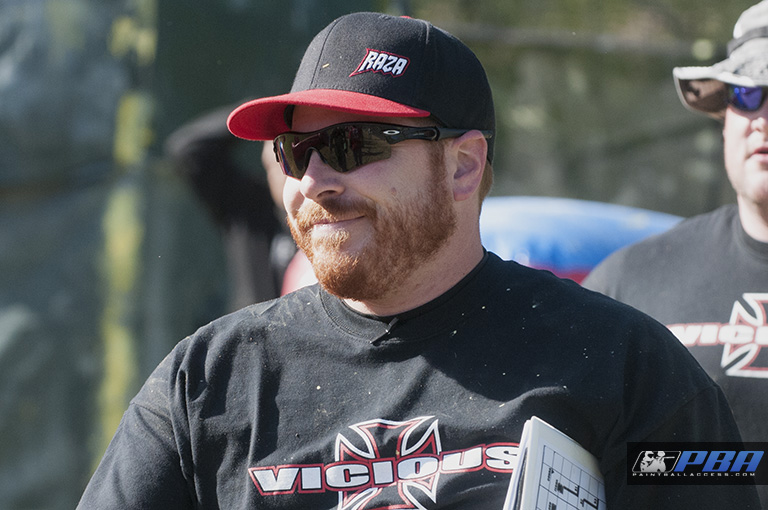 Omaha Vicious is headed back into the Champions Division in Chicago, after winning the Challengers Division at MAO. How did you feel the team performed at MAO? How was it in the challengers division?
I thought the team performed really well based on the few practices we had together. Vicious has proven themselves many times along the way to the pro division. In the pro division they have beaten many good teams, but have lacked consistency.
With that goal in mind, and the steps taken in our first practices together, I felt we have improved and look to build more in that direction in preparation for Chicago. The challengers division was a good experience to put things in perspective for where we are at as a team and who we hope to be in the future. We do not want to return to the Challengers division but there are other good teams in that division who will gain positive experience playing teams of a higher caliber and improve the overall level of professional competition.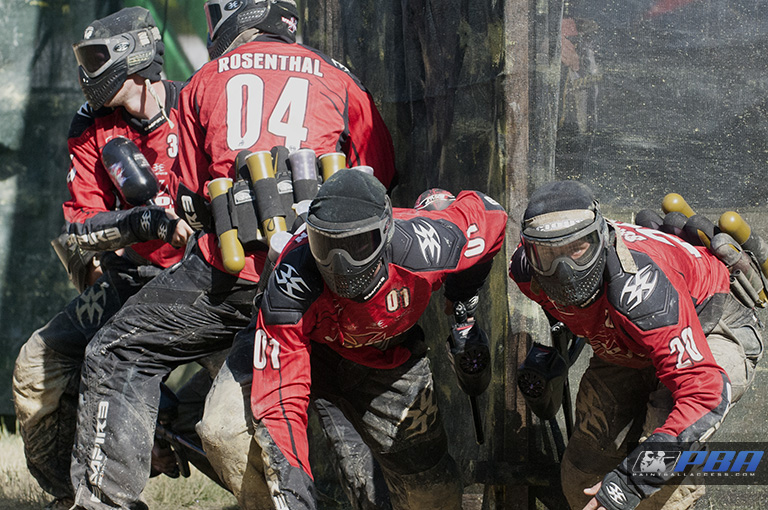 You had some players missing at the last event. Who was missing from the line up and why?
Phil Kahnk graduated from the University of Omaha and walked in his ceremony. Pat Wingfield took the exam to become a police officer.
What have you changed to the system since coming over to coach Vicious?
I, along with my defensive coordinator, Chris Burgess, have been working on improving discipline and consistency.

Looks like you've picked up a few new guys: Vicious is a team that's had a relatively stable line-up over time; they don't just let randoms come and try out for the team. How did these news guys get their shot, and what should people expect to see out of them on the field?
I stressed the need for having a deeper bench. I feel we have a good core, but it's those times when you go deeper into an event that those role players make such a big difference. We had an "invite only" tryout, where people had to apply to get an invite. I saw Luis Munoz win the NCPA with FGCU and invited him to the tryout. Keith DeVit applied and had a good tryout, but I had also seen him play before. There were other good tryouts, but those are the two players made the team. They are both good athletes so expect them to have versatile roles on this team.

What's the biggest challenge as a coach for a pro paintball team?
The Bortols make it pretty easy to do my job. The challenge is calling the right plays and putting the right guys in position to be successful. It is a challenge to make sure Chris Burgess gets enough to eat, but we do go to a lot of buffets.
How will Omaha Vicious do at the PSP Chicago Open?
Mark your calendars for the third event of the 2013 PSP season brought to you live from the legendary CPX Paintball Park, June 21st – 23rd, by Paintball Access. Can Moscow Red Legion and CEP fight out of the Challengers Division? Will Dynasty win three events in row? Find out as the best paintball players in the world fight it out at the PSP Chicago Open!

Make sure to like Paintball Access on Facebook, and follow us on Instagram and Twitter. Let all your friends and compatriots know about what we're doing to further the sport!
You Might Also Like: