With the conclusion of the 2013 PSP Chicago Open last week, three events are now in the books and PBA will take a look at all the stats leaders over the next week, as we make our way to the announcement of the Top Gun Leader for the Overall Player Rankings.
Not every statistic is created equal; the G-Count Rating, how many kills each player averages per point played, is the mightiest of them all; it's 30% of a player's overall ranking. As you can see from the numbers below, anything close to one kill per point is the measure of greatness in this sport. See the G-Rating stats here.
Behold, the top killers of 2013, through three events.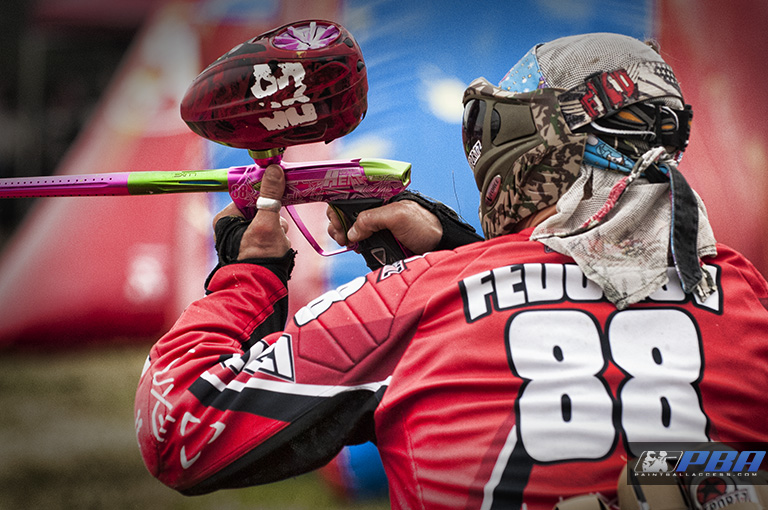 Ranked 1st Konstantin Fedorov – Houston Heat
Points played: 127 Kills: 118 G-Rating: 0.93
Turning in one of his best performances in years, Fedorov was a demolishing other teams on the snake side. Though Heat had many standouts, Fedorov was constantly performing better than his opposing snake players. Heading into the event it was unknown who was going to play the first attacker position on the snake side for Heat, as both Chad George and Ronnie Dizon had suffered injuries. Fedorov was chosen for the role, and in hindsight it was a no brainer, as he made his name in this sport playing front snake for Moscow Red Legion, and reminded us all how he got famous in Chicago.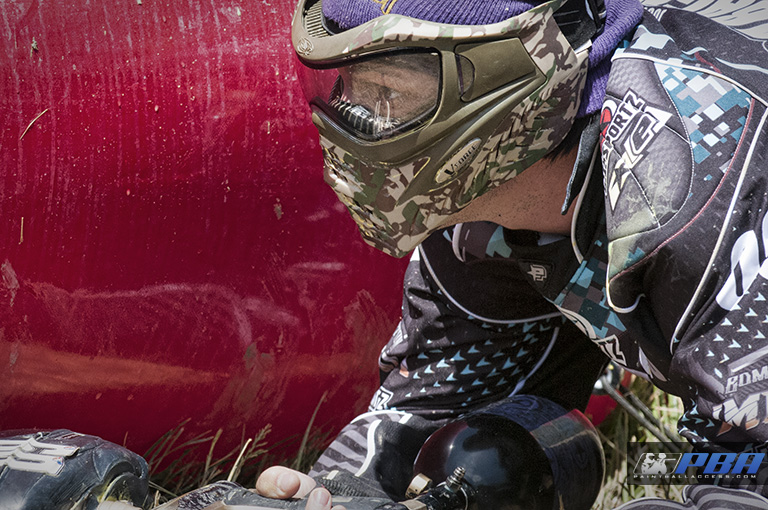 Ranked 2nd Justin Rabackoff – Edmonton Impact
Points played 109 Kills: 98 G-Rating: 0.90
Normally playing on the snake side of the field, Justin Rabackoff moved over to the D-side, where he still did the consistent work we've seen from him all season. As a team, the depth of Impact's roster was reveled by this move, because up until the Chicago Open, Rabackoff was 1st in the G-rating category. Taking the best killer in the league off the snake side on a layout that was going to play aggressive on that side might have not been the best move on paper, but Ryan Moorhead (see below) is proving his versatility this season. It looks to be a matter of time until Impact can get all their players on the same page during big games on Sunday and earn their way into the finals. They have all the tools they need to win events, and Rabackoff is one of their best.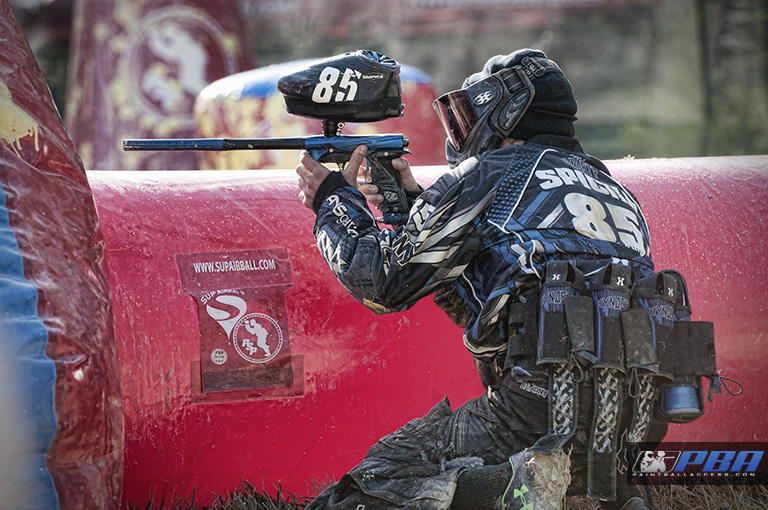 Ranked 3rd Kyle Spicka – San Diego Dynasty
Points played: 78 Kills: 69 G-Rating: 0.88
Spicka is still proving to be a great pick up for Dynasty during their 2nd place finish in Chicago. Plagued by underperformance and consistency issues during his first few years in the league, Spicka has emerged as a standout killer on the snake side by believing in himself and his timing. He was a huge part of Dynasty's first win of the year in Dallas, and though he's sharing time with a few other players in the snake, he's performed as consistently as a front snake player can for the team still sitting 1st in overall rankings.
Ranked 4th Jason Edwards – Tampa Bay Damage
Points Played: 102 Kills: 85 G-Rating: 0.83
The fact Jason Edwards is up in the top five of the G-Rating stat is a solid indication of how big of a contributor he is for Tampa Bay. Every other player in the Top 5 is a front player. But Jason always finds a way to be a factor in every point he plays; he is not the type of back player who will sit in his spot until the action and danger has past, he is always trying to be in position to make a difference, support those in front of him, and shoot people.

Ranked 5th Ryan Moorhead – Edmonton Impact
Points Played: 100 Kills: 82 G-Rating: 0.82
Moorhead is, without a doubt, one of the most versatile front players in the league. Known for years as the archetypical D-side player, for two events in a row he's been getting a lot of spins on the snake side, and looking great in the process. Moorhead is arguably the most important member of Impact's full field attack.
Honorable mention:
Another player who is a little shy of the Top 5, but still should be mentioned is Los Angeles Infamous' Damian Ryan (Ranked 7th) who is second overall in total kills with 111 kills on the year. Infamous has fought hard to remain in the Champions League, winning their relegation game for two events in row. Damian is having the best year of his career this season.
If you just look at Total Kills for the year, here's the list of Top Killers:
1. Konstantin Fedorov – 118
2. Damian Ryan – 111
3. Justin Rabackoff – 98
4. (tied) Marcello Margott – 85
4. (tied) Jason Edwards – 85
6. Archie Montemayor – 83
7. (tied) Karl Samuelsson – 82
7. (tied) Ryan Moorhead – 82
9. Bobby Aviles – 79
10. Chad Busiere – 76
Mark your calendars for the 4th event of the 2013 PSP season, the PSP West Coast Open, brought to you live from the AB Brown Sports Complex in Riverside, CA, August 16th – 18th, by Paintball Access. Can Upton 187 Crew and the Ton Tons fight out of the Challengers Division? Will Houston Heat win their second tournament of the year? Can Dynasty make it to the finals 4 events in row? Find out the answers as the best paintball players in the world fight it out at the PSP West Coast Open!
Make sure to like Paintball Access on Facebook, and follow us on Instagram and Twitter. Let all your friends and compatriots know about what we're doing to further the sport!
You Might Also Like: