The Win Rating is a basic statistic; it's a simple of measure, a percentage, of wins and losses from the total amount of points played. In competitive paintball, you have to wins points to win games, and often times you hear players talking about focusing on taking things "one point at a time". So, who are the players winning the biggest percentage of their points played, both from the last event and the season as a whole? Let's take a look.
Here are the leaders from the PSP Chicago Open.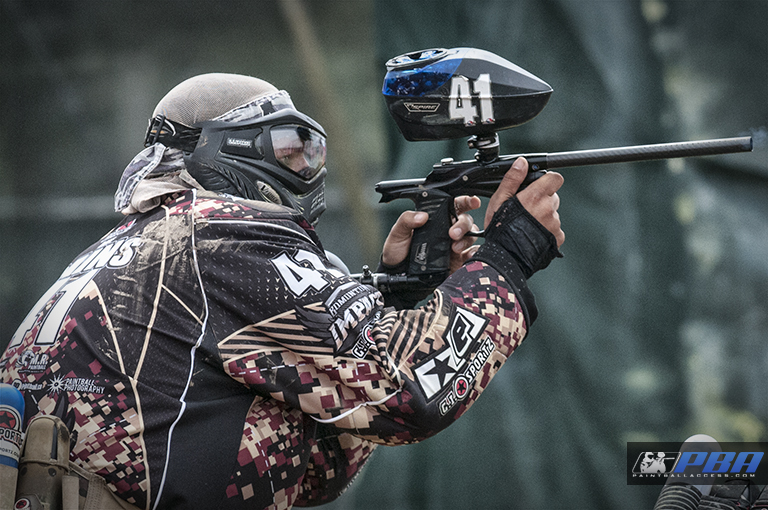 #1 Dave Bains – Edmonton Impact
Points played: 18 Points Won: 13 Win Percentage: 72.22%
With the lack of a back center on the layouts thus far this season, Bains is getting less playing time than he has in the past. But he is very mobile for a man his size, as he's proven time and time again over the years. Bains also adds in a behind-the-scenes leadership quality that has always been a big help to the teams he's played on. Impact is still looking for wins on Sunday to push them past the semi-finals.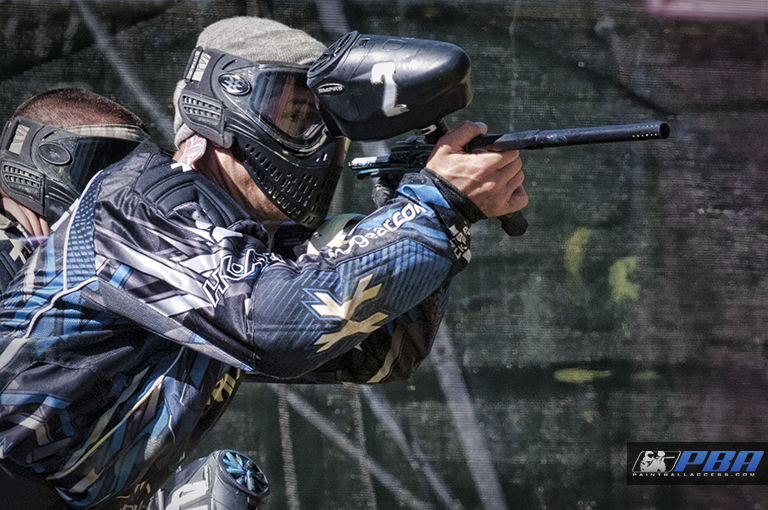 #2 Oliver Lang – San Diego Dynasty
Points played: 28 Points Won: 19 Win Percentage: 67.86%
Lang is having a resurgent year, proving he's still one of the best in the league. His role on the field has morphed into a support player, as the team has a bunch of young killers up front, and he's settling in to the new role nicely. He will continue to be a force in the league as long as he wants to. It's tough to summon motivation when you have, "been there and done that", but that is exactly what we are seeing out of Lang this season– a renewed interest in on-field excellence.
#3 Jon Woodley – Houston Heat
Points played: 35 Points Won: 23 Win Percentage: 65.71%
When Heat is getting a lot of production from it's bench, they're going to be trouble for the rest of the league. Woodley is getting some decent playtime and making the most of it. Though Fedorov turned in a classic performance to help Heat get out of the 5th place rut they've been in this season, the big assist goes to the guys on the roster like Woodley.
#4 Kyle Spicka – San Diego Dynasty
Points played: 26 Points Won: 17 Win Percentage: 65.64%
Finally coming into his own, Spicka is getting reps for Dynasty because he's performing. Dynasty's lack of a consistent first attacker on the snake side really hurt them in 2012, but this year things have been very different, and Spicka is a big reason for that.
#5 Ryan Smith – Houston Heat
Points played: 11 Points Won: 7 Win Percentage: 63.64%
Ryan Smith, as he normally does, played great off the bench for the team who won the event, Houston Heat. Still very young in his paintball career—this is only his second Professional season—Smith is poised to continue his upward climb as his confidence level and playing time increases. It helps he has some legendary players around to help him learn how to win.
Now, let's take a look at the numbers in the Win Rating category for the season so far. Four of the players in the Top Five are, unsurprisingly, from the team who won the first two events and took second in the last event, San Diego Dynasty. Ranked 5th, Blake Yarber is a rookie who keeps getting better and better, and it's not easy to get reps on Dynasty. Though Ryan Greenspan didn't make the Top Five in this category for Chicago (he ranked 56th, with a 52.63% Win Percentage) he is still a force of nature in the professional division. He did show signs of he's mortal though at the last event, dying early a few times in big points.
2013 Win Rating Leaders
#1 Kyle Spicka – San Diego Dynasty
Points played: 78 Points Won: 52 Win Percentage: 66.67%
#2 Oliver Lang – San Diego Dynasty
Points played: 86 Points Won: 57 Win Percentage: 66.28%
#3 Dave Bains – Edmonton Impact
Points played: 50 Points Won: 33 Win Percentage: 66.00%
#4 Ryan Greenspan – San Diego Dynasty
Points played: 116 Points Won: 76 Win Percentage: 65.52%
#5 Blake Yarber – San Diego Dynasty
Points played: 65 Points Won: 42 Win Percentage: 64.62%
Mark your calendars for the 4th event of the 2013 PSP season, the PSP West Coast Open, brought to you live from the AB Brown Sports Complex in Riverside, CA, August 16th – 18th, by Paintball Access. Can Upton 187 Crew and the Ton Tons fight out of the Challengers Division? Will Houston Heat win their second tournament of the year? Can Dynasty make it to the finals 4 events in row? Find out the answers as the best paintball players in the world fight it out at the PSP West Coast Open!
Make sure to like Paintball Access on Facebook, and follow us on Instagram and Twitter. Let all your friends and compatriots know about what we're doing to further the sport!
You Might Also Like: