4 Storylines to Follow for the 2013 PSP World Cup
Part 1
The 2013 PSP World Cup is almost here, let's take a look at a few of the big storylines leading into the biggest paintball tournament in the world.
What happened to the Ironmen in 2013?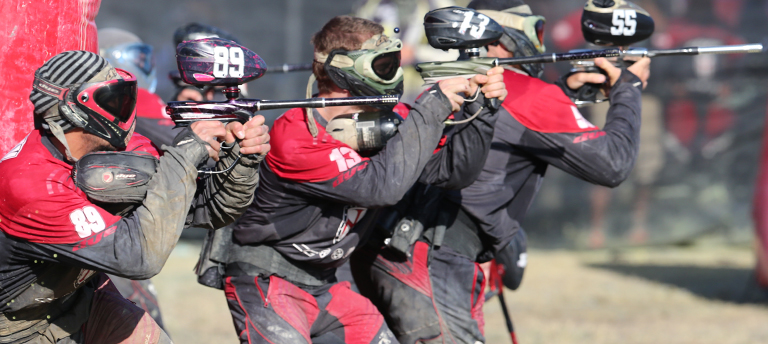 When the Ironmen came together in their current incarnation at the beginning of the season, it looked like they were putting together a superteam, Marcello Margott and Alex Goldman had come back, two of the best players in the world. Stephan Pitts had comes back to the game. Mike Hinman had come on to coach, and the young talent they were fielding to surround their stars were, and still are, a group of hungry young guys who had definitely started to look like real pro players. But since then, it's been disappointment after disappointment. This team was put together to win titles, but the best they've been able to place is 4th at the second event in Dallas; they been a midlevel team all season long. They also had a few key personnel changes since the beginning of the year, cutting long time pro Justin Schwarz and losing role player Corey Bornstein, and picking up local young talent Brandon Cornell and a D-side baller from the Pacific Northwest, Nate Schroeder. The team, both its leadership and its players, understand the road to another World Championship can be long, and they are committed to the long haul. Even though they are still a favorite, they are not one of the top four teams in the World Cup hunt.
Infamous the Inconsistent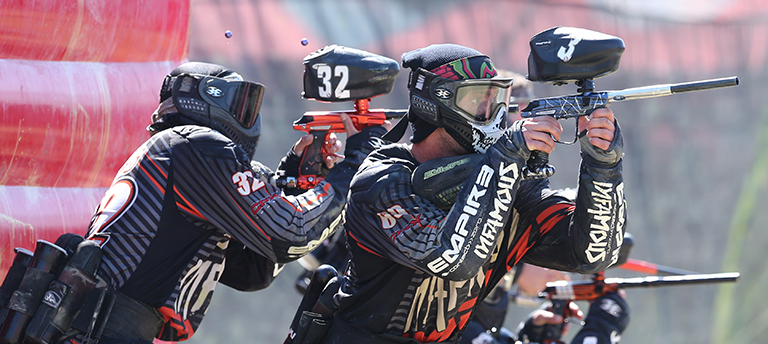 Infamous is a frustrating, but exciting, team for its fans. You just never know what to expect from them on any given day. As with the Ironmen, Infamous isn't playing the ball they envisioned at the beginning of the season. Sometimes they are unbeatable, sometimes they will get penalties, sometimes they'll have one side playing well and the other not, and sometimes they can't get it together. They still field one of the most talented and experienced rosters in the league; every position has depth. But they lack consistency, which is the catch-all saying for "Well, we just don't know exactly how to fix all of our issues at the same time and get everyone playing on the same page." They can't seem to get the whole team playing together well enough at an event to threaten for a win this season. They are one of only four teams to have won an event in the past 2 years (the others being Heat, Dynasty, and Damage) and other than killer Greg Siewers, who left for a bigger paycheck with Impact at the end of 2012, they have pretty much the same roster as when they won that event. If Infamous can get a good start at the World Cup, and avoid the slow roll they've saddled themselves with most events this year, then they could win the event. But just like the Ironmen they are not one of the top four favored teams heading into Cup, but they are always full of surprises and they do have a chance to win.
Underperforming XSV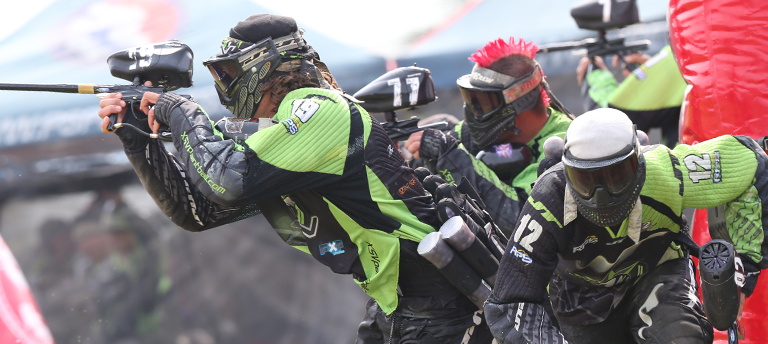 XSV came into this season will high hopes; they had won the NPPL series title in 2012 and their roster was basically the same from last year. But they haven't had a great year; the best they have been able to finish is 14th. The team has strong leadership in Rich Telford and Junior Brown, they also have experienced players in the first attacker position on both sides of the field in Riley Sullivan and Thomas Taylor. Their young players have shown promise, so what has gone wrong? Well they haven't really had any players in the 2 position, the second attacker or mid position, who've been able to provide support or mount an effective counter attack if they're main attack stumbles, which has happened when Taylor, Sullivan, or any of their front players get into trouble. Many times the field layouts have needed solid counter punch paintball tactics this season and XSV has been slow to fill those voids mid game. In the PSP pro leagues, Champs or Challengers, you don't have much time to react when things go wrong. Can XSV fight their way past the Challenger division to earn a berth in the Champions league for 2014? We'll just have to wait a month to find out.
Who will win the Top Gun title?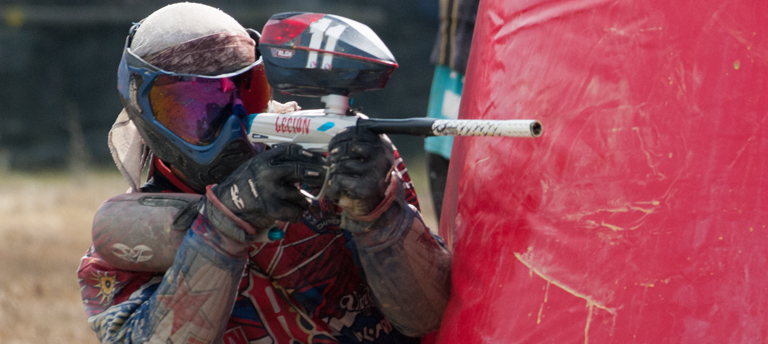 Last year, heading into the World Cup, we had the same name sitting atop the Overall Player Ranking—Marcello Margot. But after the World Cup dust had settled, it's was Alexander Berdnikov who took the Top Gun title, as the highest ranked paintball player in the world. Though Marcello won't admit it, it would be a heart breaker to be heading into Cup two years in row and lose the Top Gun twice. There are players close on his heels, and the reason he's ranked higher than most of these guys is because Marcello hasn't received a penalty all season long (penalties kill your overall ranking). So he will have to play clean and continue his solid overall performance in order to be crowned Top Gun, and hope a few of the guys on this tail—guys like Bains, Oliver Lang, Tim Montressor and Konstantin Fedorov—don't have an amazing event. The field layout could have something to do with Overall winner too, Dave Bains hasn't seen much playing time this season up till the last event, where he played amazing from the back center, shooting out many opponents. The top five are separated by less than 5 points so it's going to be tight race.  (PBA will have more on this subject in another upcoming article).
Mark your calendars for the biggest tournament in the world, the 2013 PSP World Cup, which takes place at the Fantasy of Flight, in Orlando, Florida. Go to pspevents.com to sign up for the event. The best teams in the world will be fighting across multiple divisions of competition to determine who's the best. Paintball Access will be bringing all the action live, October 18th-20th. Don't miss it!
Make sure to like Paintball Access on Facebook, and follow us on Instagram and Twitter. Let all your friends and compatriots know about what we're doing to further the sport!
You Might Also Like: