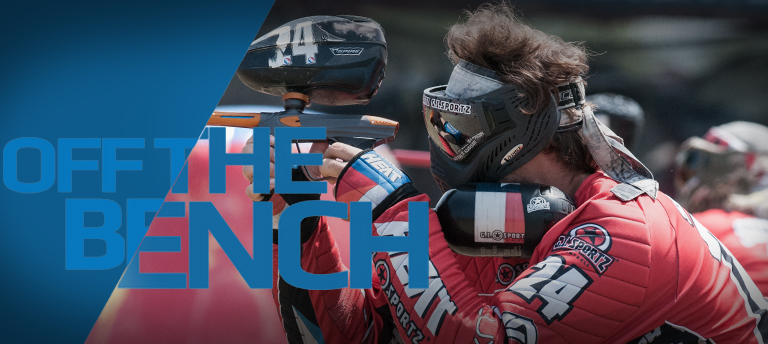 Off the Bench
It's hard to get a rhythm going when you aren't playing as many points as the guys your team utilizes the most. Paintball, at its top level, is mostly mental; everyone is very close in terms of physical and technical skill. Depth is important if you want to succeed in the PSP Pro leagues; it's very hard to win events with only five players shooting people. The best players in the world have made it to the top because of their mental approach to the game, and without constant reps, it's tough to come off the bench and get right into the vibe of the game. With the 2013 PSP World Cup a little more than a month away, PBA takes a look at the players who have done well with limited playing time.
Nick Slowiak – Houston Heat
Points Played: 39    Heat Points Played total: 204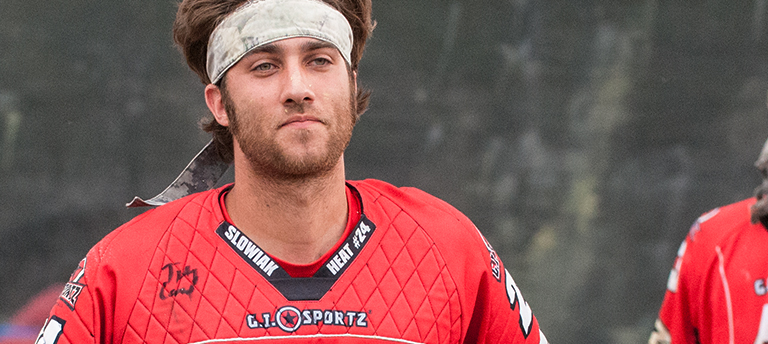 By far, Slowiak has played the fewest points of anyone on this list. It's hard to crack Heat's starting five, and Slowiak understands he's part of a bigger program built to win tournaments. Heat is the defending 2012 World Champs and they also won the event in Chicago this season; they've won 4 of the 9 PSP events they've played. He's been pretty spectacular in limited action, making highlight reels and getting lots of kills, posting a massive G-Rating. Though he's not playing much, he's still a huge asset to Heat in their quest for another World Title.
Danny Park – Los Angeles Ironmen
Points Played: 71    Ironmen Points Played total: 177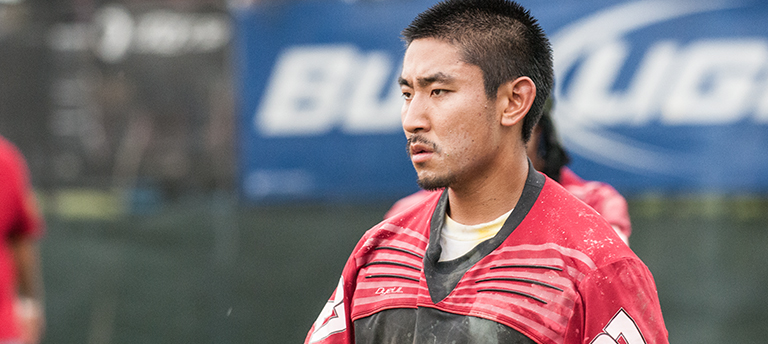 Coming off the 2012 season, as the Ironmen were looking to rebuild, Park wasn't even on our radar. He hadn't played much paintball in the past 4 years. But something in him was never able to let go of the game, so he showed up at a tryout, made the team, and has been a factor in the snake since then. Making it even harder on Park, the guy he has to share time with is Alex Goldman, one of the best snake players in the past ten years. But Park has a great attitude, and the game plans this season for the Ironmen have called for Goldman to play a bit father back than he has in years past for some points. It's been a tough year for the Ironmen, but Park is a shinning light for the Ironmen heading into the future.
Ramzi El-Yousef – Tampa Bay Damage
Points Played: 81   Damage Points Played total: 194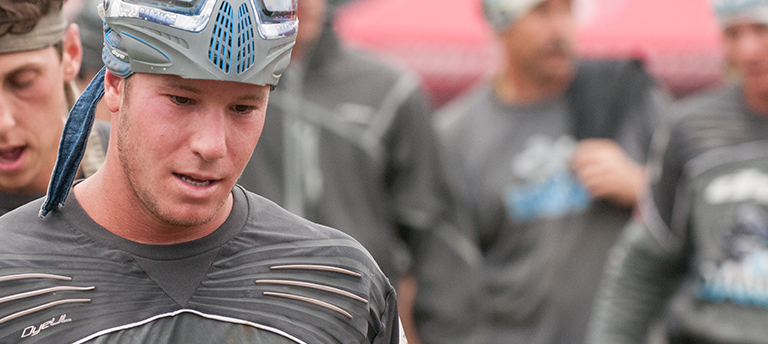 Only one player on Damage's squad has played fewer points than El-Yousef, but when he getting he's reps, he's getting it done. He's been on the team for a long time, but only recently has he been getting more playing time and he's making the most of it. He's proved to be a very versatile player coming off the bench, and has been a part of some big points for Damage. Depth makes you dangerous, and that's one of the reasons Damage is always a favorite to win the World Cup.
Brad McCurley – Los Angeles Infamous  
Points Played: 97   Infamous Points Played total: 193
Playing the most points out of everyone on this list, McCurley has definitely got reps this season. But he's played 30 points less than the guys in the top five for points played on Infamous. He had been suffering from a knee injury in the off-season, and Infamous is deep in talent, but McCurley has a huge amount of heart for someone so young. At the last event in Riverside, McCurley was one of the heroes of the event, though his team didn't do well. He dislocated his shoulder in the first game, but played through the injury, and looked really good despite the obvious pain he was playing through. McCurley could be a top player in paintball very soon; he just needs to work on consistency.
Mark your calendars for the biggest tournament in the world, the 2013 PSP World Cup, which takes place at the Fantasy of Flight, in Orlando, Florida. Go to pspevents.com to sign up for the event. The best teams in the world will be fighting across multiple divisions of competition to determine who's the best. Paintball Access will be bringing all the action live, October 16th-20th. Don't miss it!
Make sure to like Paintball Access on Facebook, and follow us on Instagram and Twitter. Let all your friends and compatriots know about what we're doing to further the sport!
You Might Also Like: