Points Played Leaders – PSP West Coast Open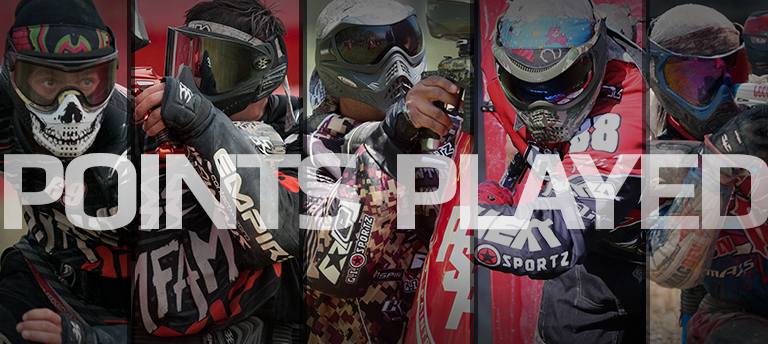 Ultimately, how many points you play for your team is a vote of confidence from your peers, because the players getting the most reps represent the best a team believes it has to offer. But it puts a lot of pressure on the players who are getting the highest amount of reps; so because they are dealing with the bulk of the physical and mental stress from being out there longer and more often than their teammates they get a slight bonus in the Overall player Ranking, as the Point Played Stat is 7.5 percent of a players total score.
Let's take a look at the leaders in the Points Played statistic from the PSP West Coast Open.
#1 Alexander Berdnikov – Moscow Red Legion
Total Points Played: 50     Total Team Points Played: 51  %played: 98%
Berdnikov is Moscow Red Legion's go-to guy, and even more so now that Kirill Prikhidni is out with a torn Achilles tendon for the foreseeable future. Berdnikov played all but one of Red Legion's points at the West Coast Open, where Moscow did the best they have all season long; they lost by one point to the eventual winner of the event, Tampa Bay Damage, in the semi finals. Berdnikov should be proud that all the new players on his team are now getting things down enough so that they can head to World Cup and contend at the event they've won 3 times in the past ten years.
#2   Damian Ryan – Los Angeles Infamous 
Total Points Played: 46    Total Team Points Played: 48  %played: 96%
Out of the 4 events in the books this season, this was, by far, Damian Ryan's worst event. He's been ranked near the top of the league during the first three events and was just nothing short of amazing for the first six months of the season, but he fell flat in California, finishing 34th overall for the event—not dismal, but not even close to the type of game he displayed at the first three events. But since he's been so phenomenal, you have to put him out there and hope he finds it. This reasoning is why he played all but two of Infamous' points during the event, and should continue do so at World Cup.
#3  Dave Bains – Edmonton Impact
Total Points Played: 58    Total Team Points Played: 61 %played: 95%
Dave Bains only played 52 points total in the first 3 events. Then the PSP puts a back center bunker in field layout (even though it was tiny) and lo-and-behold, he lands in the points played leaderboard. He only sat out 3 points the entire event, because he was destroying opponents off the break, and teams were having a very hard time getting out wide against his gun. But, then again, that's why you pay Dave Bains.
#4  Bobby Aviles – Los Angeles Infamous
Total Points Played: 45   Total Team Points Played: 48  %played: 94%