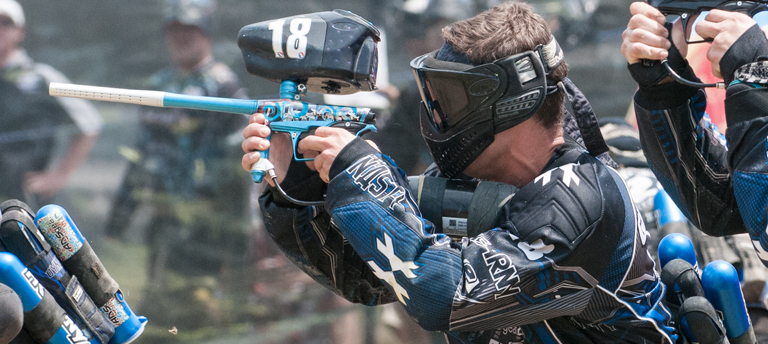 The United States Nation's Cup team, a literal all-star team assembled from many of the best players from the top PSP teams who were in Europe for the conclusion of the Millennium Series, just defeated the United Kingdom in the Nation's Cup last weekend outside of Paris. San Diego Dynasty star Ryan Greenspan was a member of the team, and PBA checks in with him to talk about the experience, and the victory.  
How did the US team for the Nations Cup come about?  This has actually been a long time coming.  
Every year the Millennium Series hosts a Nations Cup event in which the US has been excluded from for almost the past decade. We have always wanted to be a part of this event, but never invited in for some reason. This year was the first time they allowed us to play and it was a great honor to be a part of it.
Marcello Margott ended up on the team last minute, how did he play for you guys? And who else was handling out there for the US team?  
That is correct, Oliver Lang was unable to make it out to the event so we had an opening. It was a no brainer to have Marcello play with us, as he is a great player and he could fill the position that was left by Oliver. Everyone on the team played well for us. I think that the big thing is everyone was having fun out there and that is what it is all about. We definitely had a bit of a scare with in the semis and finals going down by two points, but that's the great thing about such a strong team –everyone is easily able to rise to the occasion and tighten up the ship at any point in time.
Did you have a coach, or did you guys just freestyle plays? Who was deciding who played each point, because that's a ton of talent on one team, kinda hard to pick the starters and subs?  
Jason Trosen, the coach of Houston Heat, was our Team USA coach. We had set lines already, but he just called which line and what play we were going with. Some times he played lines back to back and sometimes we went with a standard rotation.
How was the event structured? How many teams did you have to fight through in order to get to the final game?  
I believe there were just over 20 teams entered, each representing a country. We had a total of four matches. The structure was a winners bracket and losers bracket. Most teams got an extra game than we did because Sweden, who was originally in our division, didn't show up, so we had to win all of our games to move on.  We beat Poland, Austria, France and then Great Britain in the finals.
How did this compare to other national teams you've played on before?  
Well, first of all this was the first time I played in a Nations cup of this magnitude. I have played in several before, and even a long time ago when the Millennium Series did include us in the event. This one was a bit different because of the format and mostly it was bigger because of the advancements in social media. Before there was really only print media, magazines and such. Now, with the webcast they had, anyone and everyone from around the world could tune in to watch their country play. This put a bit more pressure on the team than is normal I'd say.
Talk us through the last game you played against the UK team. How close did you guys come to losing?  
We were down 3-1 in a race to four, so yes, it was pretty close. But, as I said before, everyone on the squad has been in a situation like that in their careers, so we just sucked it up and played with some gumption. It was a pretty great final match, coming down to us winning the final point with eight seconds on the clock. The Brits played a great game.
Since we have you here how do you feel about Dynasty's chances at the World Cup next month?
I always like to stay positive and be optimistic about our chances, however I never like to make a definitive call as to the results so not to jinx ourselves. I would like to see us in the finals for sure and obviously a win would be incredible because it has been a long time since Dynasty has seen a World Cup podium finish.
This has been a successful year for Dynasty, two wins, you've had a pretty great season personally. Any thoughts heading into the biggest event of the year? Any teams you've really want to play at Cup?  
It seems like we have been playing the same few teams in every event this year, Heat, Ironmen and the Russians, so it would have been nice to play some other teams in the prelims, but I guess I'll have to wait till next year for that.  I just hope that we can keep our game up to finish off the year; it's the World Cup.
Follow Ryan Greenspan's world travels on Facebook.
Mark your calendars for the biggest tournament in the world, the 2013 PSP World Cup, which takes place at the Fantasy of Flight, in Orlando, Florida. Go to pspevents.com to sign up for the event. The best teams in the world will be fighting across multiple divisions of competition to determine who's the best. Paintball Access will be bringing all the action live, October 16th-20th. Don't miss it!
Make sure to like Paintball Access on Facebook, and follow us on Instagram and Twitter. Let all your friends and compatriots know about what we're doing to further the sport!
You Might Also Like: