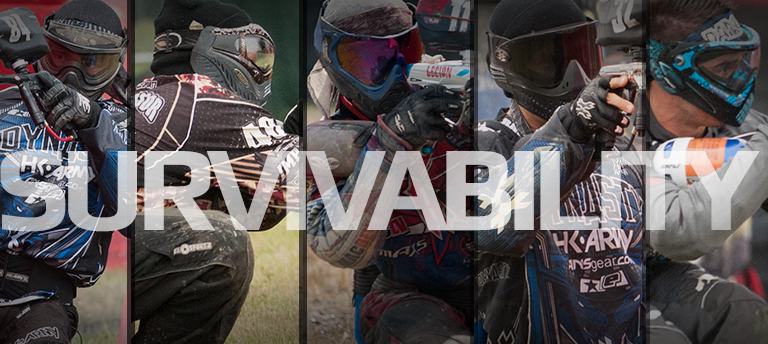 Survivability Stat Leaders – PSP West Coast Open  
"Stay alive!" is one of the most often heard mid-game phrases in paintball. If you're getting shot out without shooting anyone, you're obviously not helping your team win. In fact, most teams struggle, not because they lack talent, but because they're getting shot out of their bunkers too early. It all comes down to Survivability and gunfight logic, which are traits and skills you can learn.
The Survivability Rating was created to reward the players who are staying alive as much as possible in the Overall Player Ranking.
The Survivability percentages were down across the board at the West Coast Open when measured against the previous event in Chicago, because the field layout made for some fast points, and lot of bodies were dropping off the break. Here are the top 5 players in this category for the West Coast Open:
1. Timmy Propst – Tampa Bay Damage – Survival%: 87.13%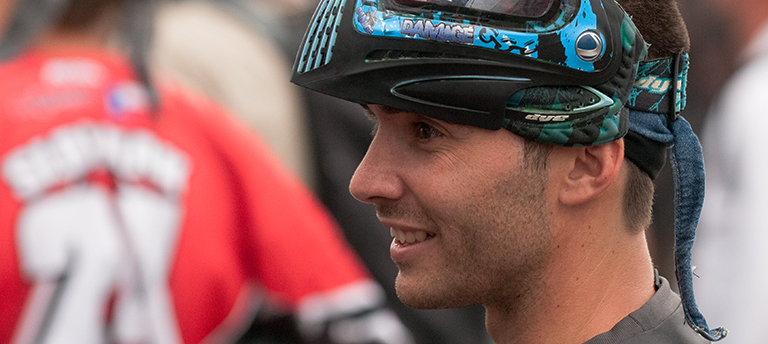 Here's what's crazy…Timmy Propst had the highest survival percentage of any player who competed at the West Coast Open, and he's a front player, whose team won the event, so he was playing against the best the league had to offer on Sunday. Also he played 36 points, so it's not like he played the bare minimum and skated into first because he only played a dozen points, hiding the whole time. Also, he's almost 5% points higher than the second ranked player. Propst has always been known as a front guy who stays alive and does his job… but… just… wow.
2. Tim Montressor – Edmonton Impact – Survival%: 82.45%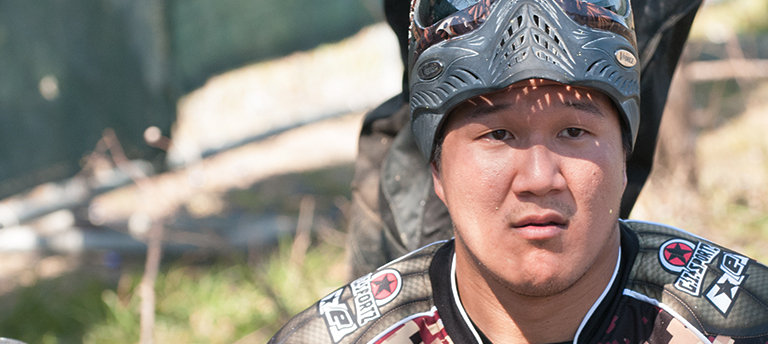 Impact revamped their team this season to make a run at the title. Montressor has been a fixture in their line up since a brief appearance with Chicago Aftershock and long run with the now defunct, but iconic, Philly Americans. Montressor is one of the most respected and affable pro players in the league. And he's backing up he reputation with solid numbers from the last event, where Impact took second place. Tim has morphed into a smart gunfighter over the years, after starting his career as with more wild aggression than he knew what to do with. Impact is now one of the favorites to win World Cup.
3. Alexander Berdnikov – Moscow Red Legion – Survival%: 82.13%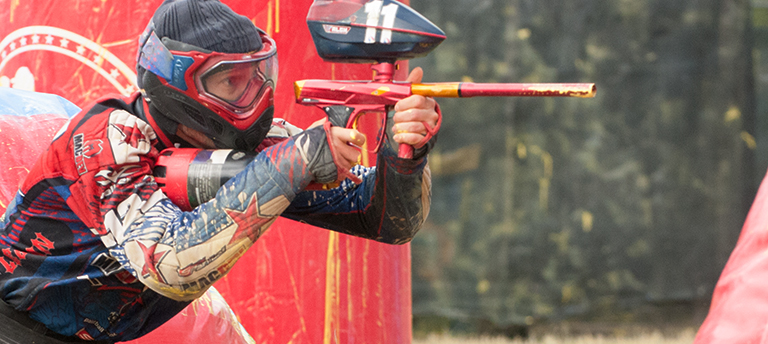 It's been a tough year for the 2012 Top Gun; he's still playing his typical amazing paintball (though he's ranked low, 7th Overall, compared to 1st last season) but 2013 has been a struggle because his team got knocked down to the Challengers Division, and had to fight their way back into the Champions league. They looked great at the West Coast Open, only losing by one point in the semi-finals to the eventual winner, Tampa Bay Damage. Moscow is going to need him even more during the World Cup, as fellow veteran Kirill Prikhidni tore his Achilles tendon and will be out for the rest of the year. Berdnikov is one of the best players in the modern era, he's small, fast, and has every attribute you need to be a legend in our sport.
4. Glenn Takemoto – San Diego Dynasty – Survival%: 82.05%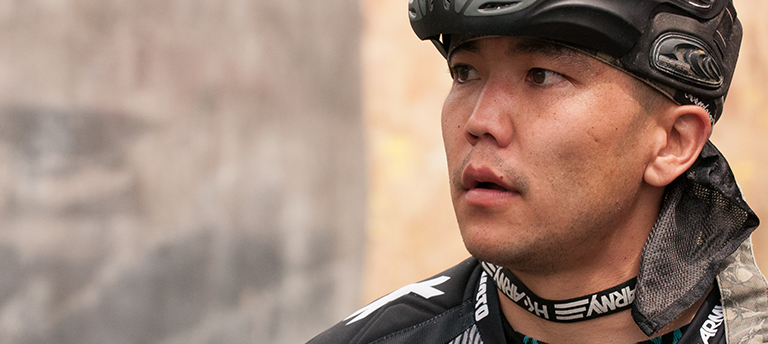 If you've ever played against Takemoto, you know how hard he is to shoot. He's one of the smartest players in the league, and is excellent at all elements of the game, and has played every position during his decade-long pro career. He's now more a support player, but can launch aggressively when down bodies, and he use his great timing to surprise opponents when they least expect it. Takemoto doesn't engage in needless gunfights; if he's engaging with you, there's a reason for it. If you're pushing into Dynasty, and he is one of the last guys left alive, anything is possible. Dynasty should be hungry again at World Cup, because they didn't play on Sunday at the last event.  
5.  Yosh Rau  – San Diego Dynasty – Survival%: 81.52 %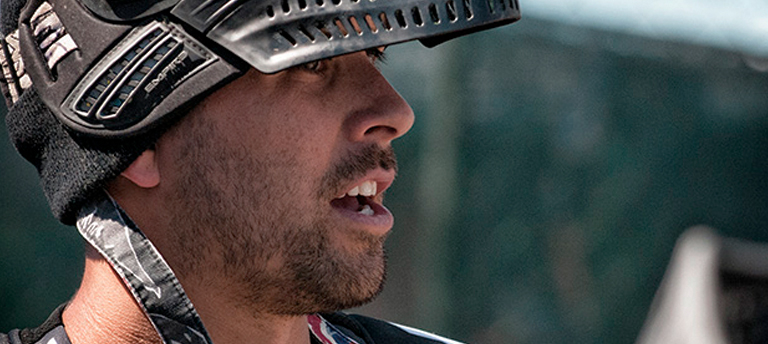 Yosh Rau is a master gunfighter; he's at his best when things aren't going well. He's the safety value for Dynasty, as he has time and time again pulled off low body situations over the years, including a monster point against Jason Edwards (who is one of the other best back players in the world) and Keith Brown, winning two close one on ones to become the finals MVP at the Mid-Atlantic Open. This event was rough for Dynasty, as they lost some close games and didn't make it to Sunday for the first time this year. But with the success they found this year with their rebooted roster, they should come back strong for the World Cup and have a chance to win three events this year. Rau is one of the reasons his team has won so many events, he's the glue that holds the team together.
Here are the Top 5 Survivors for the 2013 season, through the first 4 events:
 1. Josh Ouimet – Edmonton Impact – Survival%: 85.50%
2. Zach Yachimec – Edmonton Impact – Survival%: 84.03%
3. Glenn Takemoto – San Diego Dynasty – survival %: 83.61%   
4. Tim Montressor – Edmonton Impact – Survival%: 83.48%
5. Alexander Berdnikov – Moscow Red Legion – Survival%: 79.87%
Check out the rest of the Survivability stats here, and draw you own conclusions!
Mark your calendars for the biggest tournament in the world, the 2013 PSP World Cup, which takes place at the Fantasy of Flight, in Orlando, Florida. Go to pspevents.com to sign up for the event. The best teams in the world will be fighting across multiple divisions of competition to determine who's the best. Paintball Access will be bringing all the action live, October 16th-20th. Don't miss it!  
Make sure to like Paintball Access on Facebook, and follow us on Instagram and Twitter. Let all your friends and compatriots know about what we're doing to further the sport!
You Might Also Like: