Top Rookie Killers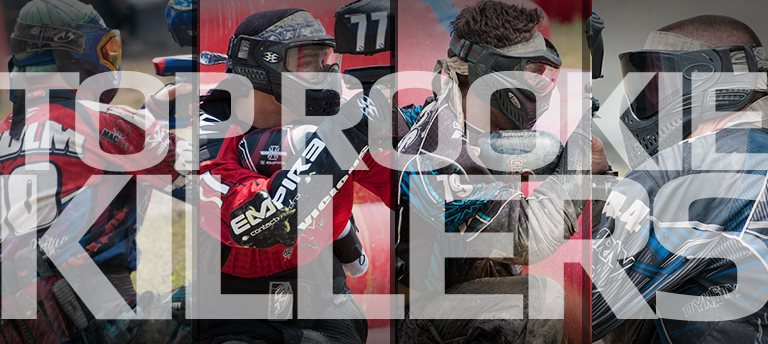 Though there are divisions for all levels of skill, the professional division in the PSP is the most unforgiving paintball league in the world, with the hardest working, most talented and experienced players battling against each other 5 events a year. It's hard to stand out, especially as a rookie, as most of the players taking the field for the top-level teams have been playing at the pro level for a long time. But every year we see new faces, and a few of those have caught our eye this season. Here are a few of the new killers who have come into the league this season and started to earn respect among their peers.
Kevin Coulm – Moscow Red Legion – Ranked 8th Overall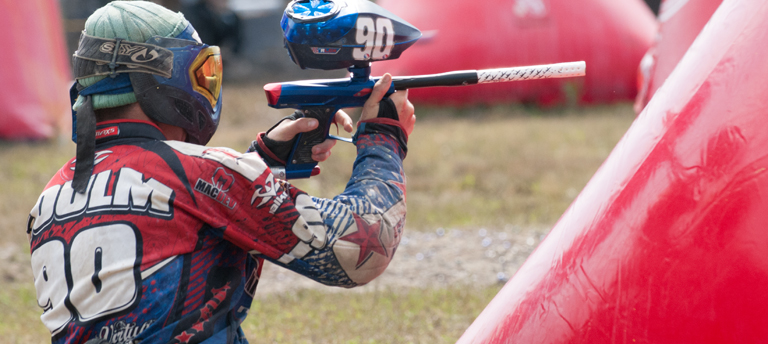 Heading into the 2013 season we didn't really know who was going to be the main snake player for Moscow Red Legion, because they had lost the man who was their go-to-guy on that side of the field during the 2012 season, Axel Gaudin, when he went back to his original team, France's best squad, the Ton Tons. Moscow picked up two new players to fill the first attacker position on the snake side, including another Frenchman, Kevin Coulm. France must have some secret snake player school, because Coulm has stepped up to be one of the highest ranked players on Red Legion, second only to last year's Top Gun award winner Alexander Berdnikov. Coulm got off to a bit of slow start but has really stepped up and is standing out when he gets his reps in the snake, and is now very composed and calm in pressure situations. He's still young—22-years-old—and has a great future in front of him if he keeps improving his level of play.
Blake Yarber – San Diego Dynasty – Ranked 33rd Overall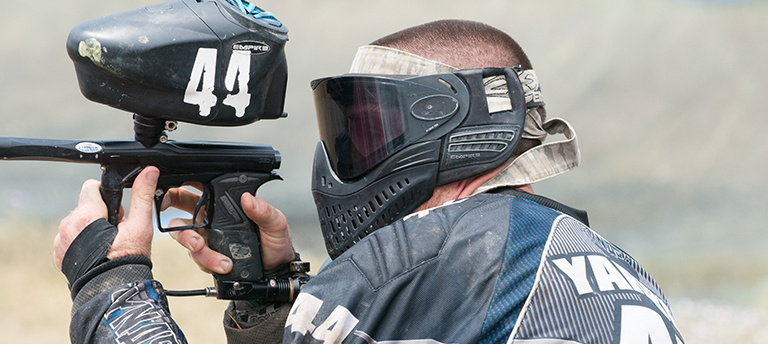 Brought onto Dynasty by Coach Rusty Glaze, Blake Yarber's first PSP event with the team was World Cup 2012, and this is his first full professional season. The fact that he's ranked in the top 1/3 of the league is proof he deserves a spot on one of paintball's most historic teams. Yes, being surrounded by all the great players already on Dynasty is going to help his win percentage, but Yarber is a legit talent. He plays on the D-side, filling in for star Dalton Vanderbyl when he needs to rest a few points. You don't get a spot on Dynasty's roster unless you're a straight killer, and Yarber has done a great job at getting to his positions and punching forward. Yarber came up playing a ton of pump paintball, so he's a great gunfighter and always is looking for an angle to move forward and improve his position.
Mark your calendars for the biggest tournament in the world, the 2013 PSP World Cup, which takes place at the Fantasy of Flight, outside Orlando, Florida. Go to pspevents.com to sign up for the event. The best teams in the world will be fighting across multiple divisions of competition to determine who's the best. Paintball Access will be bringing all the action live, October 16th-20th. Don't miss it!
Make sure to like Paintball Access on Facebook, and follow us on Instagram and Twitter. Let all your friends and compatriots know about what we're doing to further the sport!
You Might Also Like: