Winfluence Leaders – PSP West Coast Open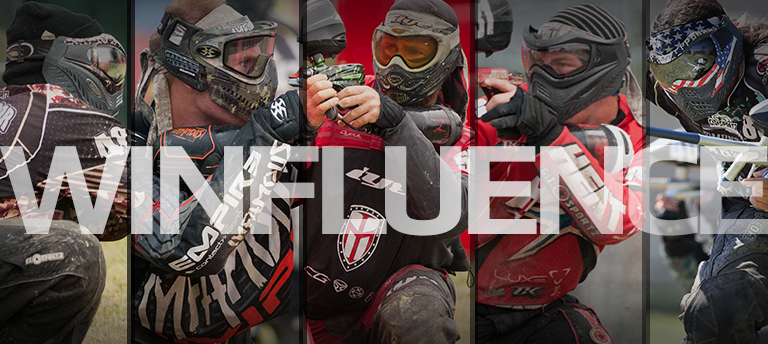 How does your presence on the field affect your team's Winning Percentage? This is what the Winfluence statistic measures– your personal Win Influence.
Say your team is winning 50% of all their points, yet when you're on the field, the team is winning 75% of the points. So your personal Win Influence is 25%.
Hence the term– Winfluence. And it is worth 15% of a player's Overall Player Ranking (OPR).
Here are the top players in Winfluence category from the last event, with their numbers from the PSP West Coast Open.
1. Brad McCurley – Los Angeles Infamous
Points played: 27  Points Won: 17  Win %: 62.96%   Team Win %: 47.92%  Winfluence: 15.05%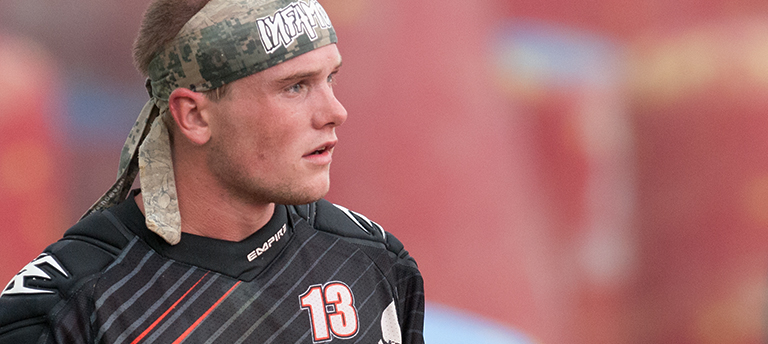 Brad McCurley was playing some the best best paintball in his career on a treacherous snake side during the PSP West Coast Open, posting a monster Winfluence at the same time. Anyone who watched him do work could easily see how much his play was positively effecting his team. What makes this fact more interesting and astounding was that he dislocated his shoulder during Infamous' first game, and he played on the bum shoulder the whole event. He was in visible pain as he would dive in, shoot opponents, and then have to collect himself, rolling his shoulder over and over on the way back to the pits—amazing work out of the upcoming star for his underperforming team during the last event.
2. Ryan Moorhead – Edmonton Impact
Points played: 29  Points Won: 21   Win %: 72.41%  Team Win %: 57.38%  Winfluence: 15.04%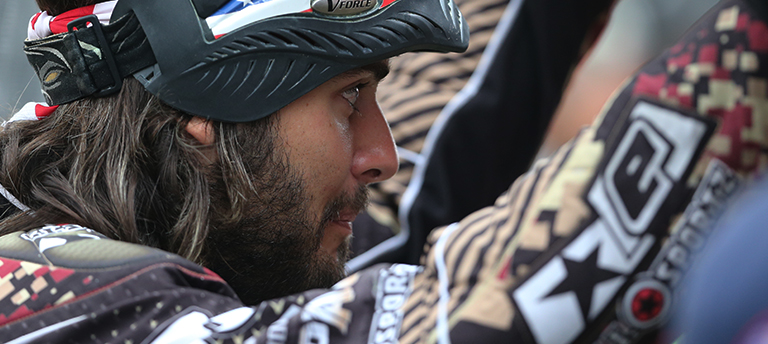 Moorhead is force, plain and simple. He's one of the most, if not the most, aggressive player on the snake side in the league. This comes as no surprise, because he's been one of the most aggressive players on the D-side for over ten years. What makes Moorhead's presence in the snake so compelling is the depth of Impact's talent on the snake side. They have Justin Cornell and Justin Rabackoff, two of the best, but with the pick up of Greg Siewers the team switched him over to the snake side, and it's been working.
3. Mike Paxson – Los Angeles Ironmen
Points played: 19  Points Won: 11  Win %: 57.89%  Team Win %: 43.14%  Winfluence: 14.76%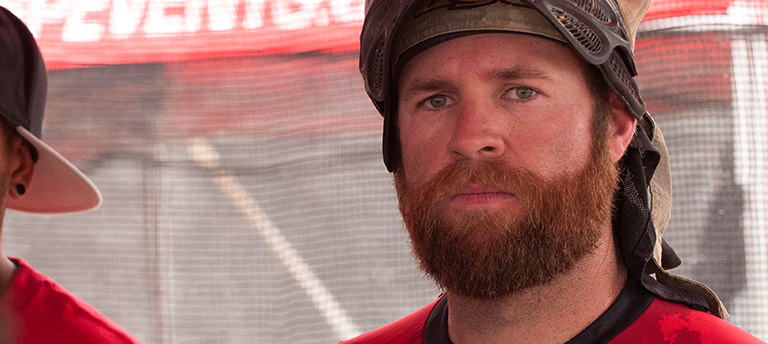 Paxson hasn't seen much playing time this season because of the rather aggressive field layouts, but he made the most of his spins during the West Coast Open, running up the center after getting kills off the break. He was one of the highest ranked players in the PSP last season (ranked 5th overall) and he showed those skills during the last event though he did have the least amount of points played out of all the leaders in the Winfluence category.
4. Tim Montressor – Edmonton Impact
Points played: 27  Points Won: 19  Win %: 70.37%  Team Win %: 57.38%  Winfluence: 12.99%
Placing well in almost every single statistical measure across the board, Montressor was huge factor in Impact's second place finish at the West Coast Open. He got off to a slow start this season, but he's finding his form now, and Impact will be a very scary team by the time World Cup rolls around, in a little over a month, if they can get the whole roster healthy and playing well. They will be a favorite come World Cup.
5. Jacob Edwards  – Houston Heat
Points played: 28 Points Won: 18  Win %: 64.29%  Team Win %: 53.70%  Winfluence: 10.58%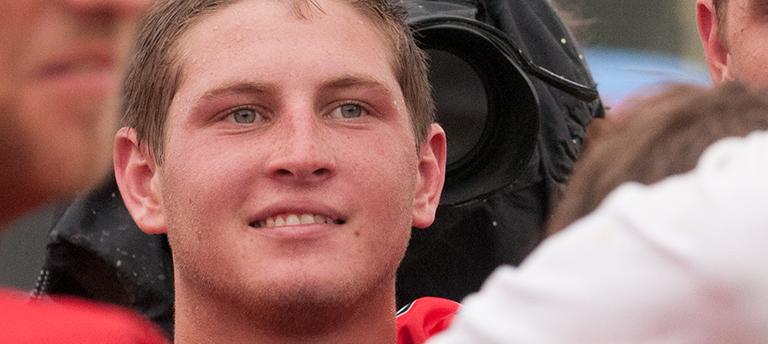 Coming over midseason from the team who brought him up, Tampa Bay Damage, over a disagreement regarding playing time, Jacob Edwards is an asset to any team he's playing on. Heat looks to be a good home for him; he's getting playing time, and that's hard on a team with a starting line as good as Heat can field. Edwards is young and hungry to get out and prove he's one of the best players in the sport. Heat didn't make it as far as they wanted, but they played some close, entertaining games and they are a favorite to win any event they enter, including the World Cup.
Mark your calendars for the biggest tournament in the world, the 2013 PSP World Cup, which takes place at the Fantasy of Flight, in Orlando, Florida. Go to pspevents.com to sign up for the event. The best teams in the world will be fighting across multiple divisions of competition to determine who's the best. Paintball Access will be bringing all the action live, October 16th-20th. Don't miss it
Make sure to like Paintball Access on Facebook, and follow us on Instagram and Twitter. Let all your friends and compatriots know about what we're doing to further the sport!
You Might Also Like: