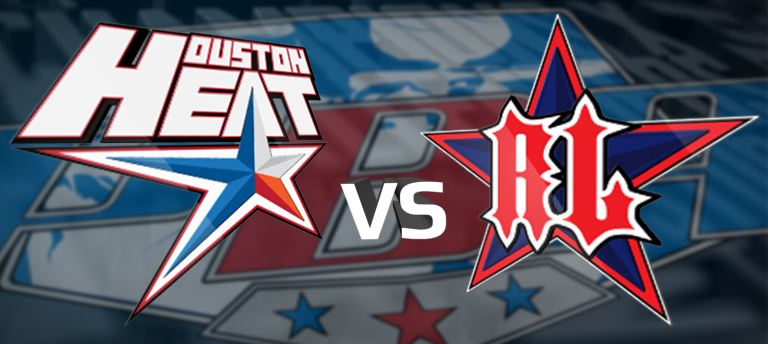 The World Cup Schedule will be released soon. PBA will be spotlighting games as we move toward the biggest event of the year, as the 2013 World Cup, which is only a month away Oct 18th -20th. Part of the World Cup allure, past the basic innate fun and pure joy associated with the experience of going to, and competing in, the event, are all the player and team stories heading towards a conclusion. Everyone has been fighting all year to improve their teams, and get in prime shape for World Cup. It's your last chance for redemption, if you come away with a win or a high finish, all the other failures during the year are muted and you head into the offseason head high.     
Every game has a story, as does every team and every player. But what is going to happen? You're going to have to tune in to the webcast to find out.
Moscow Red Legion vs. Houston Heat   
Friday, October 18th – 12:00 Eastern Time
Based on the names alone, and if you haven't been following the drama of pro paintball, you would not think this was a grudge match. It's a team from Texas and a team from Russia, why would this game have any drama? But with a little history of the personnel who comprise these teams and you'll see why every time these two teams play each other, it's grudge match.
Two years ago, Red Legion lost three of its stars when Houston Heat was created, and they've never been the same since. Yes, they've rebuilt their team with a crop of new players, and they still have great talent on their squad, but the loss of Konstantin Fedorov, Sergey Solnyshkov, and Mikhail "Mishka" Knyazev has been felt greatly over the past few seasons. Last year they were able to pick up some great players, and they took 2nd place twice, but they weren't able to win an event.
On the flip side, just look at what Heat has been able to put together in the past two years—they have won 4 of the 9 PSP events they've played, including the 212 World Cup. That's an outstanding record, and it has a lot to do with the three Russian imports. Now, yes, they have an amazing group of guys filling out the roster, but there's a reason those 3 guys play the lion's share of the points. Add up the points played by those three players alone and you get 493 points played, where the 7 other guys on the squad have played a collective 581 points.
But last event at the West Coast Open, Moscow Red Legion was able to beat Heat, for the first time since Heat was created. Red Legion is the most successful PSP team of the modern era; they've won 10 events and 3 World Titles, and they've worked hard this year to rebuild their roster, which looked very strong the past two tournaments. They have talent in the snake again and they also have one of the best players in the world in Alexander Berdnikov, 2012's Top Gun winner.
This has all the elements of a great game. Heat is trying to repeat as World Champs and Red Legion is trying to prove they are still one of the best teams in paintball, a big statement they could definitely make at World Cup. They took 3rd at the last event, after charging through the Challengers Division in Chicago. Heat needs a good finish there as well to give them the best chance possible at preserving the roster they currently field; it's hard to walk away from a Championship team.
Mark your calendars for the biggest tournament in the world, the 2013 PSP World Cup, which takes place at the Fantasy of Flight, in Orlando, Florida. Go to pspevents.com to sign up for the event. The best teams in the world will be fighting across multiple divisions of competition to determine who's the best. Paintball Access will be bringing all the action live, October 16th-20th. Don't miss it!
Make sure to like Paintball Access on Facebook, and follow us on Instagram and Twitter. Let all your friends and compatriots know about what we're doing to further the sport!
You Might Also Like: