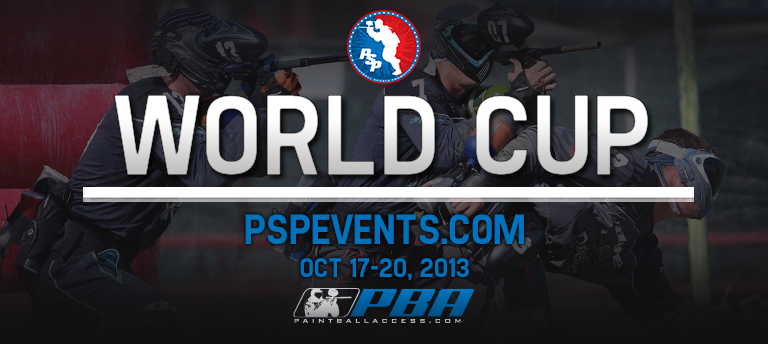 PBA will be spotlighting games as we move toward the biggest event of the year, as the 2013 World Cup, which is only a month away Oct 18th -20th. Part of the World Cup allure, past the basic innate fun and pure joy associated with the experience of going to, and competing in, the event, are all the player and team stories heading towards a conclusion. Everyone has been fighting all year to improve their teams, and get in prime shape for World Cup. It's your last chance for redemption, if you come away with a win or a high finish, all the other failures during the year are muted and you head into the offseason head high.     
Every game has a story, as does every team and every player. But what is going to happen? You're going to have to tune in to the webcast to find out.
Here is the first game PBA will be breaking down:
Los Angeles Infamous vs. Chicago Aftershock 
Friday October 18th - 3:45 Eastern Time
Chicago Aftershock finally has worked their way back into the Champions Division just in time for World Cup, after toiling away in the Challengers Division all year long. The Aftershock name was forged at the World Cup, an event they've won 5 times, though it's been a loooong time since those wins and the game is completely different now. But past legacies do motivate current players, and the man who is currently in charge of Chicago Aftershock, Mikey Bruno, is a direct link to this historic past, when he was the teams most charismatic player on a squad chock full of charisma. The young team he now leads is cut from the same aggressive stock he was raised from; the team has no fear and specializes in pushing the pace and tempo of the game. But they need to evolve past this, they need to get better playing from 50-yard line bunkers and be able to consistently win high body situations, and stop making numerous mental mistakes.
These are the two best teams from the upper Midwest and they don't have a great relationship, with players going back and forth over the past few seasons. Chris Sosine just left Infamous after the last event to get more playing time, and he could really help out 'Shock.
This game is interesting for a number of reasons. It would greatly help Chicago's sponsorship possibilities and morale moving forward to place well at 'Cup. Infamous also needs to do well; they have a ton of marketable players on the their team, guys other pro teams might try to pick off, and they haven't had the best season. Also, and this is a big one, Infamous is notorious for getting off to slow start during the beginning of events, and 'Shock could surprise them during there first game of the event, especially if Carl Markowski (former Infamous player) plays well—he really was starting to look amazing at the last event in Riverside in run-through after run-through.
On paper, this should be Infamous' game, but this is World Cup, spirits run high, and Shock could put something together and catch Infamous sleeping. Or just beat them straight up. If you're old enough to remember the saying "People come to the World Cup to watch Aftershock pound people" you'll understand what I'm talking about, if you're too young to remember, then do yourself a favor and go watch "Sunday Drivers".
But this isn't 1999, and 'Shock better bring their best game because Infamous could come out smashing and blow 'Shock away. There's a reason Infamous has beat all comers in the relegation games on Sunday morning they keep finding themselves in, but then again, they're a reason they keep finding themselves in those games.
It's tough to predict with these two teams. One last thing…penalties. Both of these teams could find themselves in the box, down points and bodies, depending on how refs see the close calls, and there will be close calls because both teams need to do well at this huge event and they won't want to get off to bad start, so get ready for a good one.
Mark your calendars for the biggest tournament in the world, the 2013 PSP World Cup, which takes place at the Fantasy of Flight, in Orlando, Florida. Go to pspevents.com to sign up for the event. The best teams in the world will be fighting across multiple divisions of competition to determine who's the best. Paintball Access will be bringing all the action live, October 16th-20th. Don't miss it!
Make sure to like Paintball Access on Facebook, and follow us on Instagram and Twitter. Let all your friends and compatriots know about what we're doing to further the sport!
You Might Also Like: