Win Rating- Stat Leaders
The Win Rating is a basic statistic; it's a simple of measure, a percentage, of wins and losses from the total amount of points played. In competitive paintball, you have to wins points to win games, and often times you hear players talking about focusing on taking things "one point at a time". So, who are the players winning the biggest percentage of their points played this season?  Let's take a look.
3 of the top 5 players in this category play for the same team, San Diego Dynasty. The other two play for Edmonton Impact. Both teams performed very well during the 2013 season, with Dynasty winning the first two events and taking 2nd at the third, and Impact taking 2nd place at the last two events.
Here are the Overall Win Rating leaders from the 2013 PSP Season.
#1  Kyle Spicka – San Diego Dynasty
Points played: 115      Points Won: 72    Win Percentage: 62.61%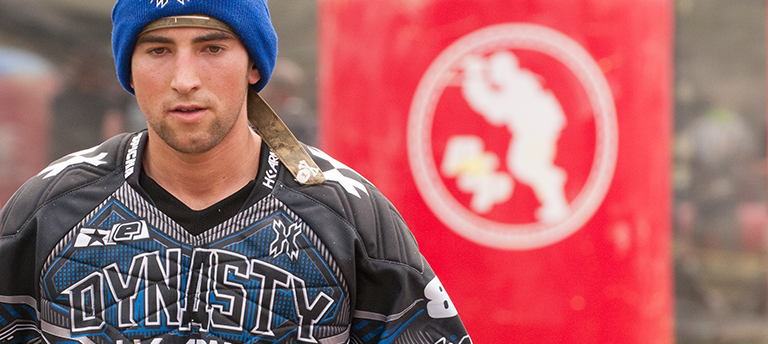 Kyle Spicka has been a part of the versatile attack on the snake side that Dynasty brought to bear on the league in 2013, having more of an influence during the first half of the season. It's hard to beat a team who has more than a handful of players capable of winning points, and this is definitely the case for San Diego Dynasty. Spicka has a great paintball story, he came out of obscurity, to become a top level player, and having a few unconvincing season for the LA Ironmen, he finally came into his own, and became a star this year. Look for Spicka to continue to be a threat in 2014.
#2  Oliver Lang– San Diego Dynasty
Points played: 125     Points Won: 78        Win Percentage: 62.40%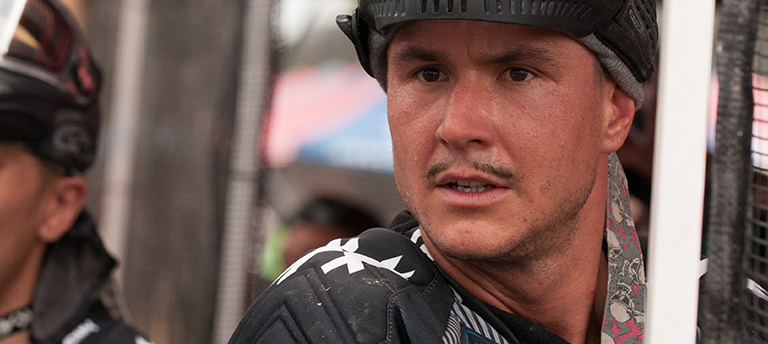 Oliver Lang won the 2013 Top Gun title by placing well in all the important categories, proving many haters wrong in the process. He didn't fare too well in the statistics last season, and Dynasty underperformed, but this year was a different story. Oliver is a very, very rare talent, and not many players in the world can match up with him in championships won, 1st place victories, miles traveled, or pretty much any other measure of a success paintball career. As long as Lang's mind is in the game, he will sit near, or at the top like this season, of the Top Gun leaders.
#3 Ryan Moorhead  – Edmonton Impact
Points played: 151      Points Won: 94       Win Percentage: 62.25%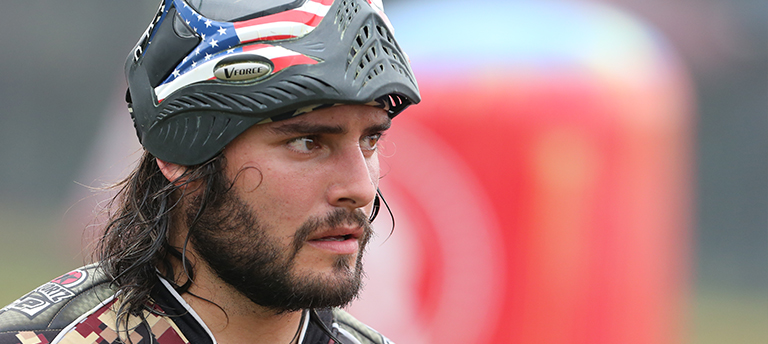 Moorhead is the most aggressive player on the most aggressive team in the league. He is always looking to push forward and take ground. He didn't make as much of an impact though at World Cup, where his team took 2nd, but since he's been playing this position as long as anyone at the top of the game, he'll be a top player as long as his body will allow. He hasn't showed any signs of slowing down, and he one of the most exciting players to watch. Because he'd been so proficient in 2013, he played the most points of all the players in the Top 5.
#4  Blake Yarber – San Diego Dynasty
Points played: 97     Points Won: 60      Win Percentage: 61.86%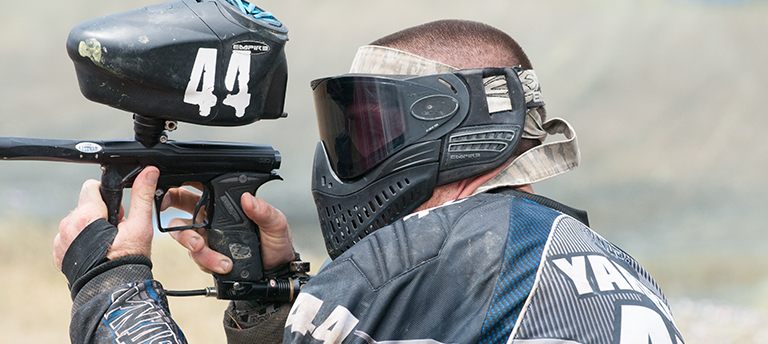 It's hard for Blake Yarber to get playing time on a legendary team like Dynasty, but he did pretty well when they put him out there, though there are aspects of his game he can work on moving into 2014. He plays the same position as killer Dalton Vanderbyl, and those are hard shoes to fill. He's done great as a rookie in his first full season with the team. Yarber played the fewest points of anyone in the Top 5, but if he works hard in the offseason, he could get more spins next year.
#5   Tim Montressor – Edmonton Impact  
Points played: 117   Points Won: 72       Win Percentage: 61.54%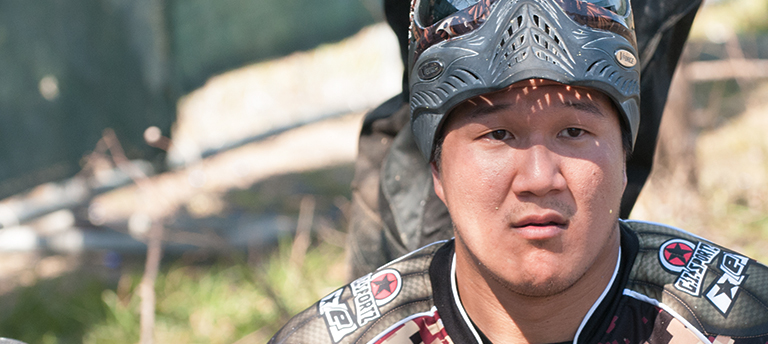 One of the most respected players in the game, Montressor has been handling his duties as the support player on Impact's snake side well all season. His leadership, cunning, and tenacity have always helped the top teams he's played on during his long career. He's not the fastest player on the roster but he uses his timing and gunfighting ability to help his front players, and put him in position to close points. Tim finished very high in overall players ranking, finishing 3rd, and was Impact's highest ranked player.  Impact, as long as they don't lose any key players, will make a strong run next season.
Make sure to like Paintball Access on Facebook, and follow us on Instagram and Twitter. Let all your friends and compatriots know about what we're doing to further the sport!
You Might Also Like: