G-Rating Statistics – The Kill Count Top Five
The PSP World Cup layout suited the teams who embraced smart aggression. Though it could be played at a slow pace, the teams who played very defensive weren't able to defeat the team who pushed forward, taking spots and making things happen from those positions. With the D-side, center, and snake sides all with different options, the teams who were able to survive the breakouts and play creatively were successful.
Not every statistic is created equal; the G-Count Rating, how many kills each player averages per point played, is the mightiest of them all; it's 30% of a player's overall ranking, because you can't win games without shooting people. As you can see from the numbers below, anything close to one kill per point is the measure of greatness in this sport.
Behold, the top killers, ranked 1st -5th, of the 2013 PSP season.
Ranked 5th    Damian Ryan – Los Angeles Infamous
Points played: 240      Kills: 193       G-Rating: 0.80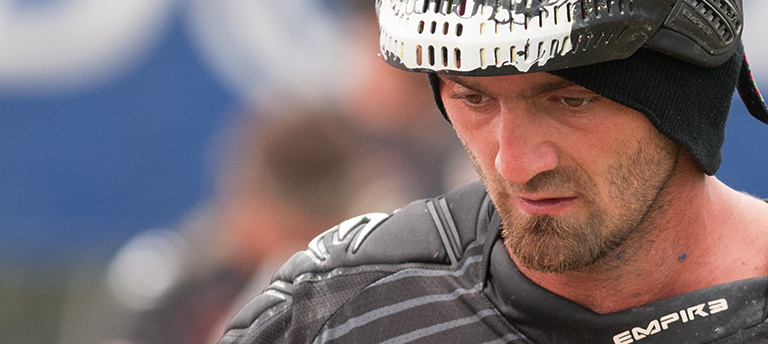 No team relied on one player quite as much as Infamous did with Damian Ryan in 2013; and if anyone wants to argue that point, just look Ryan's points played, and the resulting kill count. Numbers don't lie; Ryan only sat 7 points all year, and his ranking as the 5th most efficient killer in the league proves his value. Even though Ryan really put on a clinic this year, he could still get better, and he needs to emerge as a leader, someone who makes the players around him better through force of will, not just great performance on the field. Only time will tell, and after a tough season where Infamous had to play in relegation games numerous times, they're going to need to get more consistent if they want to win a tournament in 2014.
Ranked 4th    Bryan Smith – Tampa Bay Damage   
Points played: 104    Kills:  84      G-Rating: 0.81
Bryan Smith was a big killer for Tampa Bay Damage during their first rise though the ranks, and he rose to fame by destroying people on the snake side. He played with such calm intensity that he was giving the nickname "Agent Smith". This was his first full season back after a brief retirement, and he was again an asset for squad. He didn't get as many reps as the other players in the G-Rating top five; he only played 104 points. Damage has been a top competitor for the past 4 years and they need their stars to continue to step up to in order to get on that PSP Champions Division podium more often.
Ranked 3rd   Oliver Lang  – San Diego Dynasty      
Points played: 127    Kills: 103      G-Rating: 0.81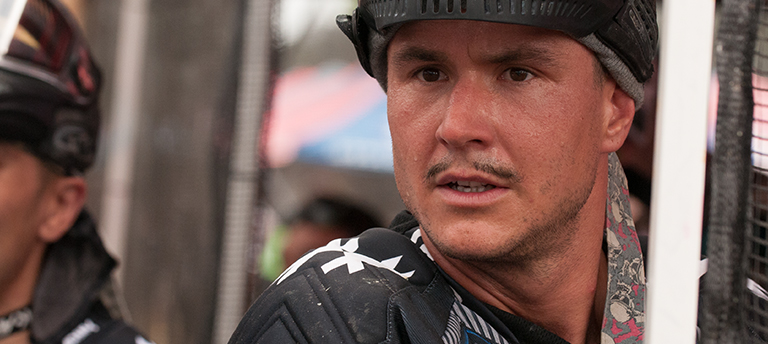 As the winner of the overall Top Gun Award, Oliver Lang had a great season, but he only played about half of Dynasty's points. Coach Rusty Glaze was able utilize his entire line up on their way to winning the PSP Series Title. But in the spins he did get, Lang looked like his old self, attacking, and getting production up the center. Lang's played every position at one point or another, on many different teams, won everything everywhere, and his ability to stay relevant is a testament to his passion for the game. He'll be a top player as long as he stays motivated.
Ranked 2nd   Justin Rabackoff  – Edmonton Impact  
Points Played: 177    Kills: 152      G-Rating:  0.86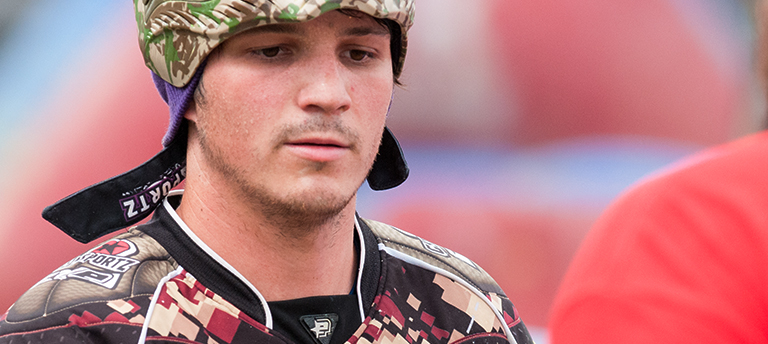 After a season on Tampa Bay, where some people believe he didn't play up to his potential (though he was ranked 9th Overall and 2nd in G-Rating for 2012), Justin Rabackoff went to Impact this season, where he played better overall, helping the team take 2nd in back-to-back events at the end of the season. Rabackoff can match up with anyone on either side of the field, but he plays best when he's pushing forward, and looking to do damage. Rabackoff was groomed to play pro paintball, practicing against top level pro when he was just a kid, and you can see the result of 1000's of hours of practice when he plays in tough spots during big games; he's always seems comfortable and calm despite what's happening around him.
Ranked 1st     Konstantin Fedorov –  Houston Heat    
Points played: 217     Kills:  201       G-Rating: 0.93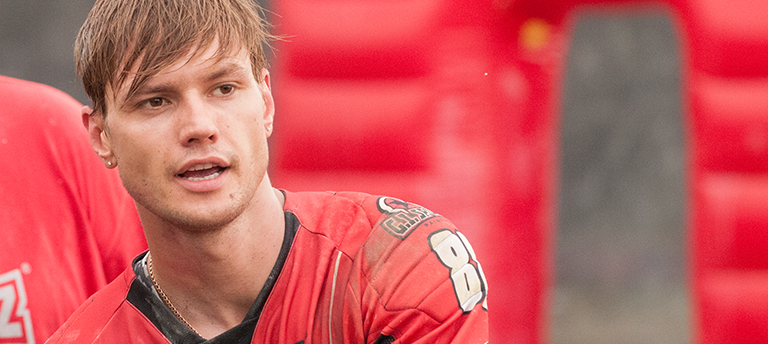 There are few players who currently play the game with as much creativity on the attack as Fedorov. He may die early a few points trying to do things other players wouldn't even think of attempting, but he is still arguably the most valuable pro player out there. But even though he is very creative and takes liberties with his lanes, he's a pure killer. First, his G-Rating (how many kills he gets per point, on average), it's a full .07 higher than the second ranked player in this category, which is a huge margin at this level of the game. Also, he plays a ton of points, and is the overall leader for total kills. Damien Ryan shot 193 players this season, but he played 23 more points than Fedorov. Regardless of who Heat picks up to replace K-Fed, he will be missed on the field.
If you just look at Total Kills for the year, instead of Kills Per Point (G-Rating), here's the list of Top Killers:
1. Konstantin Fedorov – 201
2. Damian Ryan – 193
3. Archie Montemayor – 157
4.  Justin Rabackoff – 152
5.  Jason Edwards- 136
6.  Marcello Margott – 135
7.  Chad Busiere- 124
8. (Tied) Colt Roberts- 122
8. (Tied) Bobby Aviles  – 122
9. (Tied) Mikhail Knyazev – 119
9. (Tied) Alex Goldman – 119
9 (Tied) Sergey Solnyshkov -119
Check out all the G-Rating stats, and draw your own conclusions. 
You Might Also Like: