The PSP season is underway, so let's take a look at the Top 5 players from the Dallas Open, the leaders in the 2014 Top Gun race. When the best teams in the world play, fireworks always ensue, which was exactly what happened at this event. There were many upsets, great storylines to follow, lots of aggressive moves and high light reel performances. Here were the top five statistical performers from the PSP Dallas Open. The next PSP event is coming up in a little over a month, May 2nd -4th.
1st  Archie Montemayor- San Antonio X-Factor – Overall Player Ranking: 94.11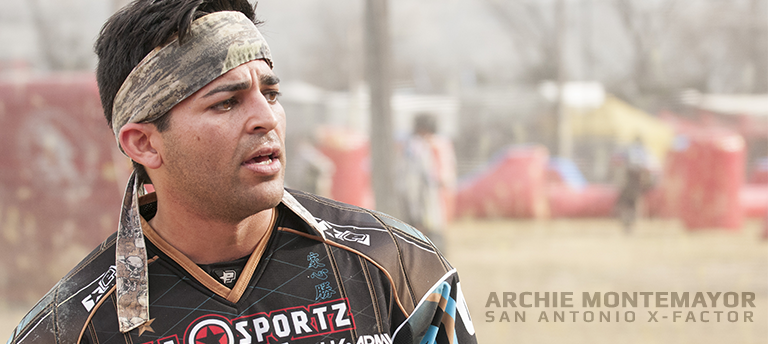 Long considered one of the best players in the league, Montemayor finally sits on top of the Overall Player Ranking. One of the reasons Archie is so valued by coaches, teammates, and peers, is because he is very consistent, constantly using his experience and high paintball IQ to put himself in position to win points and get kills. Though he's technically sound, his best asset is his ability to play in smart in any situation. He also chalks up kills with the best of them: His 52 Kills in 47 points played is the best in the league, and the second highest kill count total ever recorded. Archie Montemayor has made it known he's the early favorite to win the Top Gun title.
2nd  Matt Sossoman – Omaha Vicious – Overall Player Ranking: 82.53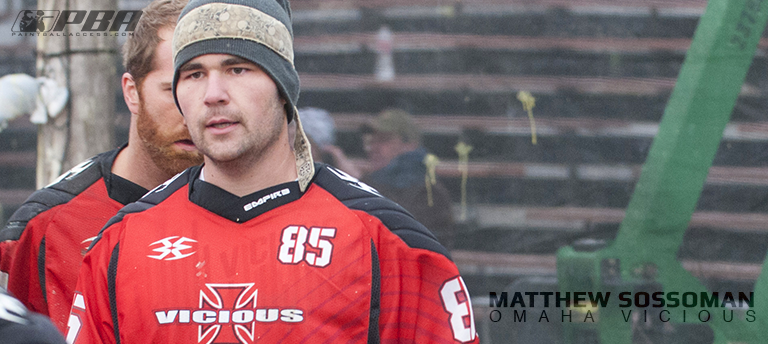 Though Sossoman's 13 points played was the lowest total of all the top performers he was able to rack up kills and help his team during his spins. Again, the field layout did not suit back players, but Sossoman was still able to contribute. Vicious was able to take 2nd because their core players stepped up and finally played their best paintball. When guys come out of the pits to take the place of tired starters and still put up numbers, it greatly helps your team's chance to win. Sossoman has skills and should get more playing time if the field layout allows and he stays healthy.
3rd  Oliver Lang – San Diego Dynasty – Overall Player Ranking: 81.42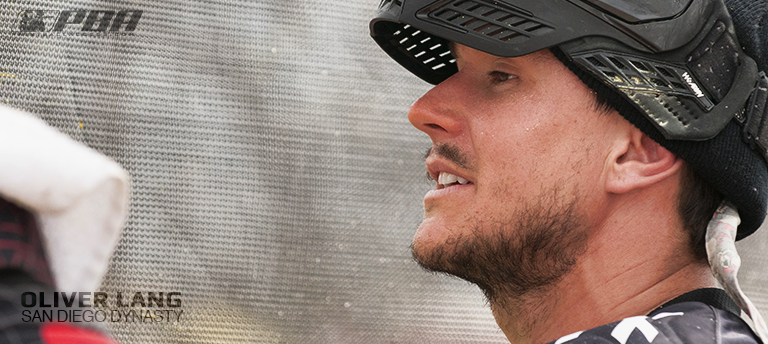 Coming off his Top Gun title from 2013, Oliver Lang played outstanding at the first event of the 2014 season. His kill count was in the top five, he was pushing the forward and seeing the field well, and he almost won Dynasty's semi-finals match against Infamous (who went on to win the event) with a diving flag hang at the last second. Time had run out and the hang didn't count, but it was still a spectacular move and it proved Lang has come into this season with the same drive he had last year that helped his team win two events and the PSP Series Championship. Dynasty looked great even though they lost in the semis and took 4th. They will continue to be one of the favorites to win events this year.
4th  Scott Kemp –San Antonio X-Factor – Overall Player Ranking: 76.01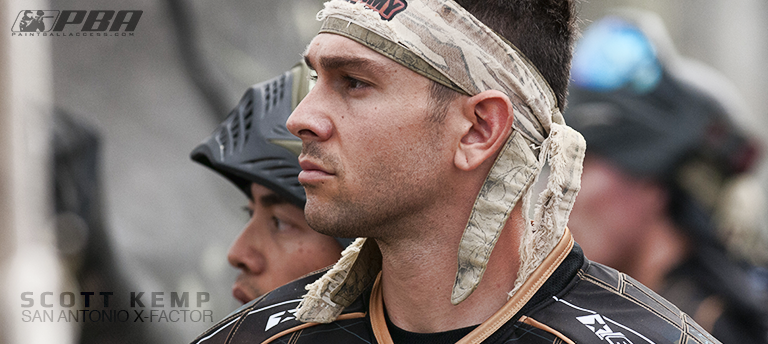 Scott Kemp was a force on the D-side for X-Factor during their 3rd place showing. Very few professional players work as hard to get ready for events as Kemp, and his diligent preparation and years of experience are really starting to show. Kemp has gotten faster and more aggressive the past few seasons, and the Southern California native has fit in nicely with a team full of homegrown Texas talent. He's playing with something to prove again, which is scary for the rest of the D-side players in the league; Kemp has broke out of his old mold and is still improving.
5th  Colt Roberts – San Antonio X-Factor – Overall Player Ranking: 76.01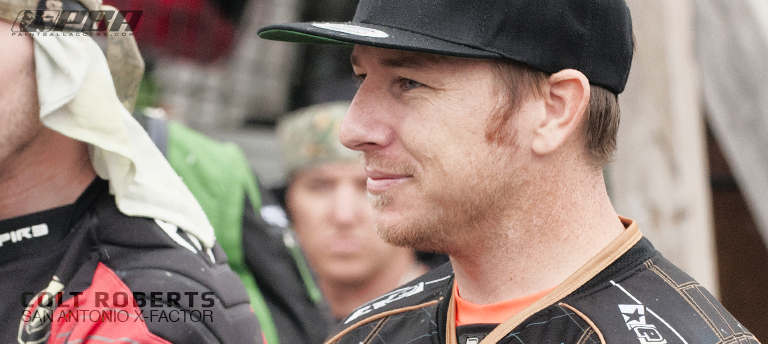 If you want to see highlight reel moves, watch Colt Roberts play the game. He was a wrecking ball for X-Factor, and had numerous multi-kill run-throughs during the Dallas Open. He even capped off their come-from-behind-victory against Infamous in the prelims with a five-kill point. Like his teammates, Colt Roberts is highly motivated to keep his team at the top, and he backed up this claim by playing the best paintball of his decade long pro career.
Mark your calendars for the next PSP event a little over a month away! The PSP Mid-Atlantic Open is going down May 2nd – 4th. All the action will be brought to you live by Paintball Access! Don't miss it! 
You Might Also Like: