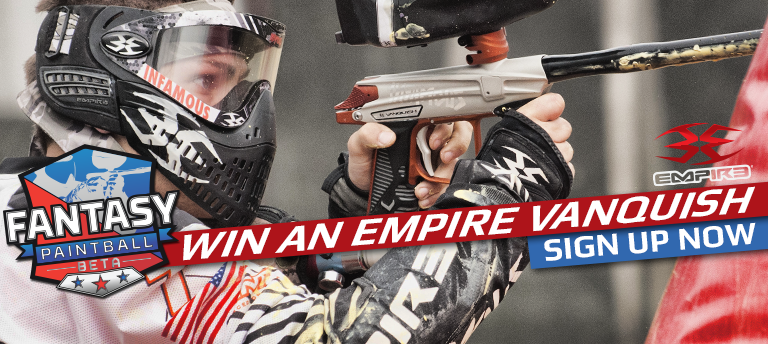 The Battle for the PSP Mid Atlantic Open begins May 2nd! Join PBA's Fantasy Paintball league, pick your squad and get into the fight! Fantasy Paintball Beta by Paintball Access offers two fun and easy ways to pick a team and play along while the PSP Professional Champions Division goes down: Fantasy QuickPick
Fantasy Quickpick: Fantasy Quick Pick is a fun, fast, and easy way to compete against over 6,000 people for the chance to win a Empire Vanquish! Using your knowledge of the PSP Champion Division team rosters pick the 8 best players for your lineup, without spending more than $25,000, and then follow along with your team as the best paintball talent in the world competes at the PSP Mid Atlantic Open, May 2-4. We'll be updating live throughout the event so you can track your team's progress.
This year looks to be the most exciting PSP season ever, with many of the top teams changing their rosters in the offseason any of them could make a run for the coveted PSP title. There's no better way to stay involved at home and follow all the drama in the Pro Paintball fight then picking your own roster and playing PBA Fantasy Paintball!
Best of all, Fantasy Paintball is free! Sign up today!
http://www.paintballaccess.com/fantasy/
You Might Also Like: