After two events, Archie Montemayor of San Antonio X-Factor is still sitting at the top of the Top Gun leader board. Though his team didn't make it into Sunday's semi-finals round, they didn't have to play in a relegation game. PBA's Matty Marshall checks in with Archie to talk about his performance so far this season, and to discuss X-Factor's mindset heading into PSP Chicago.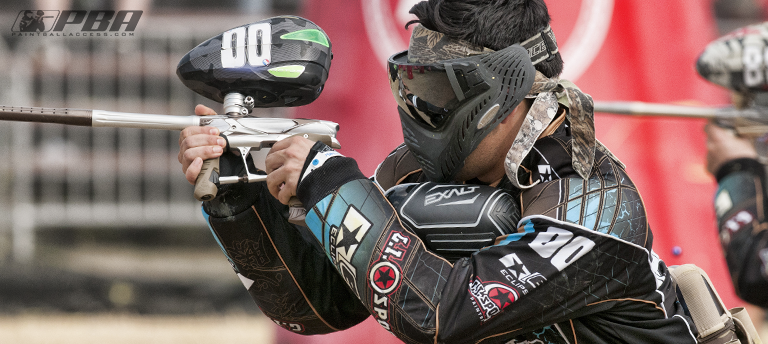 So Archie, you're still sitting at the pinnacle of the Top Gun Leader-board again, but just barely. How do you feel about your performance at PSP's Mid Atlantic Open?
To be honest Matty, I didn't play even close to my best. It's unfortunate but also the truth. There are reasons for everything and I won't be making excuses. I'll be working hard to better my performance in Chicago.
How about the team's performance? The first day was rough for you guys; you lost to 187 Crew 2-5 and then lost to Damage 1-2. Talk to us about those games.
As a team, we had a hard time playing the field under the conditions on Friday. The 187 Crew game came down to 1 point. It was tied 2-2 and we lost a 5 on 3 then had to chase the points after that because there wasn't much time left. The Damage game also came down to 1 point and if there had been 30 more seconds that game would have gone into overtime. With our first two games being so close we knew that there would be no room for mistake. So we had a solid meeting that night as a team to go over what we would change for Saturday.
But then Saturday you were able to win 2 games and stay out of those dreaded relegation matches. You guys beat Impact (who played in the finals) and Vicious (who beat you guys in the semi-finals at the first event). The quality of the teams seems to be getting better and better; no one is a walk over game anymore. Do you feel the same way?    
I would agree that all of the teams are playing better and better now. There is still a big gap between the bottom teams and the top 3 or 4 but there definitely aren't any freebies anymore. You just can't afford to make any mistakes now or else you could face getting relegated. We were proud to come out and prove that Friday was a fluke and avoid a relegation match on Sunday.
Oliver Lang is right on your heals, did you get a chance to check out how he was playing this layout, and what do you think of his performance?
I saw him play on Friday and thought he played great. He really is mastering his role on Dynasty and you really can't expect anything less from someone with so much experience. All of the guys on Dynasty are playing great which helps him put up great numbers as well.
This was a challenging field. But even though the field played slow, the games were close and interesting to watch. The field layouts change constantly from event to event, and for players out there who might be stepping onto a field they don't think plays to their strengths, what advice would you offer them?
You really have to take that thought out of your head. Every team is playing the same field, so I say welcome the challenge with an open mind and focus to make your weaknesses your strengths. There's always an opportunity to learn from any situation.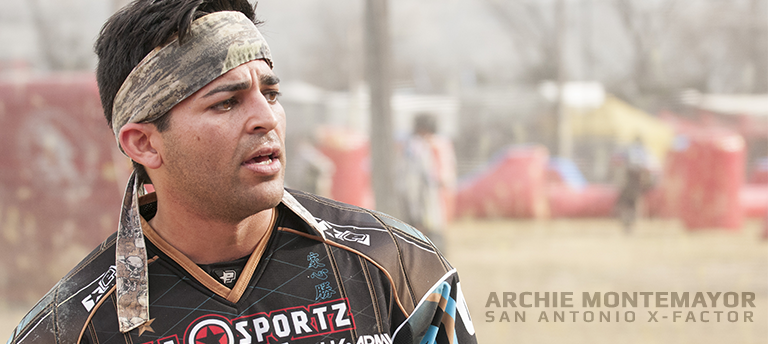 What is the talk in the X-Factor camp about this past event, about the year in general, and about Chicago, which is only a little over a month away? PSP Chicago this year marks the 7th anniversary of X-Factor's first pro win, when you guys first burst on the scene. 
We are still hungry. World Cup was a long time ago and we want more. That being said we've had a decent start to the year (3rd and 5th) and are looking forward to continued success for the rest of this season.
You Might Also Like: