1st Archie Montemayor – San Antonio X-Factor – 80.60
G-rating 3rd   Survival 32nd   Win Rating 11th  Winfluence 37th  0 penalties             Points Played 8th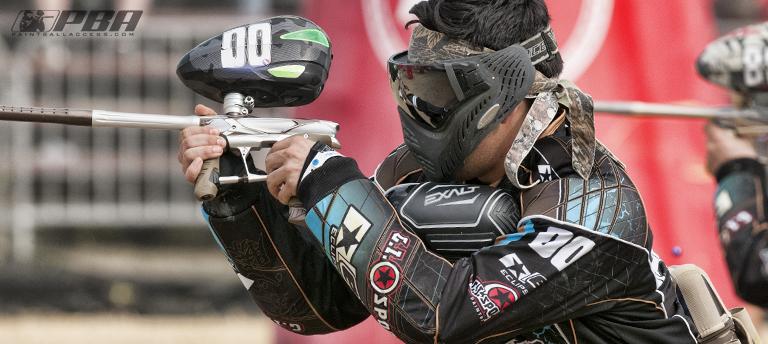 Archie Montemayor is still in the lead for the 2014 Top Gun award through 2 events, but the field has narrowed the gap; he's only leading by a little over two points. It's was a tough event for X-Factor, they went 2-2 in the prelims, but did well enough that they didn't need to play in the dreaded relegation matches on Sunday morning. Archie was still able to put up numbers and be a big contributor to his team's efforts. It's Archie's consistency, versatility, and his ability to play every point if needed, which have earned him the reputation as one of the best players in the world. Montemayor and the boys from Texas are still the defending World Champs, and they will be a favorite in Chicago.
2nd Oliver Lang – San Diego Dynasty – 78.56
G-rating 1th   Survival 51st   Win Rating 5th  Winfluence 21st  1 penalty (min)         Points Played 24th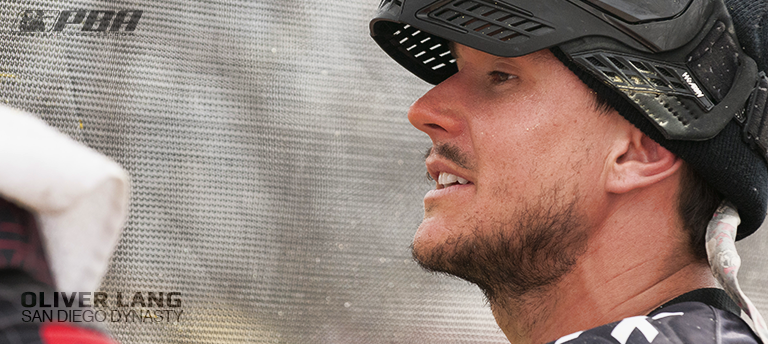 Last year's Top Gun award winner is getting off to a great start in 2014. Lang is Dynasty's best attacker (on a team chock full of amazing attackers) and he has been putting on a clinic this season up the center of the field. His ability to read variables and use his timing to choose the best moment to launch an attack are the skills separating Lang from his peers. His league leading 75 confirmed kills in 77 points is setting the bar in the PSP's Champions Division. Dynasty has only lost one game this season, and Lang almost won that match with a last second, dramatic diving flag hang that was only ½ a second too late. Dynasty won the PSP Mid Atlantic Open and will be the favorite heading into the PSP Chicago Open, especially if Lang keeps playing the center as well as he has so far this year.
3rd Colt Roberts – San Antonio X-Factor – 74.38
G-rating 4th   Survival 57th   Win Rating 15th  Winfluence 54th  0 penalties             Points Played 10th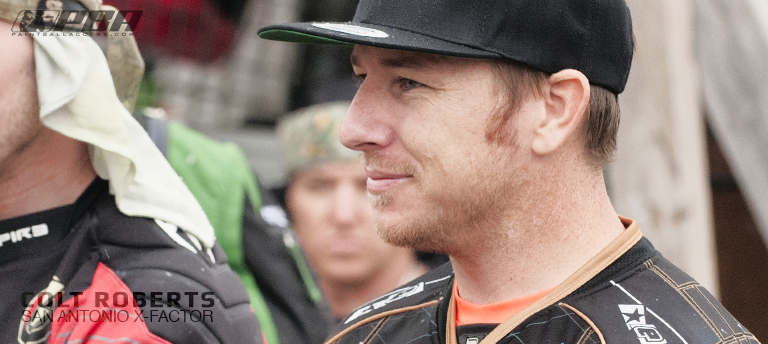 For over a decade, Colt Roberts has been an aggressive machine on the D-side of the field. But though he's been playing at a high level as a professional for over ten years, his motivation to be one of the best in the world still runs strong. Roberts' high paintball IQ and willingness to attack, even in tough situations, is what makes him such a dangerous opponent. Though he typically plays D-side, X-Factor also has been using him the same way Dynasty uses Oliver Lang, as a devastating force in the center of the field. Roberts was on fire at the first event in Dallas, and is one of the most feared men on the field in the PSP. He's normally a "1", a first attacker, and that hurts his Survival Rating, because he's in perilous situations at all times.
4th Brandon Short – San Diego Dynasty – 73.64
G-rating 12th   Survival 33rd   Win Rating 2nd  Winfluence 10th  2 (1 min, 1mag) penalties    Points Played 45th
Brandon Short set the tempo for Dynasty during the early points of their winning effort at the PSP's Mid Atlantic Open and never looked back. Though Dynasty seemed to have a basic game plane, where they would keep their players in the pocket and not risk bodies wide, their execution of this game plan was masterful. Short's ability to work aggression into the context of this seemingly conservative game plan helped give Dynasty the edge over their competition. Brandon Short was a dominant player for the Los Angeles Ironmen going back to the mid 00's, and came over to Dynasty last year.
5th Sergey Solnyshkov – Moscow Art Chaos – 72.42
G-rating 9th   Survival 11th     Win Rating 87th  Winfluence 22nd  0 penalties  Points Played 25th
Disaster struck for the highly touted Art Chaos at the Mid Atlantic Open. They didn't win a game all tournament long and lost their relegation game, forcing them to fight out of the Challengers Division for the PSP Chicago Open. One of the only bright spots for Chaos was the performance of Sergey Solnyshkov, who was doing all he could to keep the opposing teams at bay as Art Chaos was losing bodies during the beginning of most points. It's doubtful this highly talented team will stay down the Challengers Division, where they beat up everyone they faced at the first event in Dallas. But they are going to need a diversified attack and better game plans in order to win games in the PSP Champions Division.
Make sure to make your calendars for the PSP Chicago Open, which is going down June 19th – 22nd at the legendary CPX sports Park just outside of Chicago. All the action will be covered live June 20th -22nd on Paintballaccess.com! Watch the best players and teams in the world compete at one of the most difficult tournaments of the year! 
You Might Also Like: